BINTEX FUTURES– A CRYPTOCURRENCY EXCHANGE YOU CAN TRUST

Are you looking for a cryptocurrency exchange you can trust? You have traded on multiple exchanges, but you are certain that there are some features, which if there were in place, could have helped you to be a step further in your cryptocurrency trading activities.
You do not have to look for another exchange that may end up not fulfilling the promises it made. Rather, you want to seize the golden opportunity presented by Bintex Futures so you can take a bolder step further to improve on your spot trading, as well as take a shot at futures trading.
WHAT BINTEX FUTURES IS ALL ABOUT?
Disruptions are commonplace in the cryptocurrency industry. After all, that is what the industry is all about. So, we expect something in the same lines, especially in the exchange of crypto coins and tokens via Bintex Futures.
This is a new but innovative cryptocurrency exchange that does not only solve some of the problems in both DEXs and CEXs but also rolls out a variety of innovative cryptocurrency trading features for maximal profits.
The aim of this article is to prove to you some of the innovative features that can help you make the most out of your trades.
So, if you have been looking for a cryptocurrency exchange you can trust, you do not have to look farther because Bintex Futures has most of the trading tools you have been looking for.
Some of these tools are listed below ;
1 - SECURITY FIRST
Security breaches are harder to bear than not making profits from your trade. When cybercriminals attack an exchange, assets will be carter away and the security of personal information/data compromised.
However, if you are trading on Bintex Futures, you are confident that you will be protected even in the event of hacks on the platforms, which is less likely to happen.
Here are some of the reasons why Bintex Futures will be one of the most secured cryptocurrency exchanges
*TEAM WITH SECURITY BACKGROUNDS
Aside from their experience in the Financial Technology (FinTech) industry, the team behind this platform (Bintex Exchange) also has an extensive background of security networks.
For example, they understand the importance of using robust security measures like Cryptocurrency Security Standard (CSS) and ISO/IEC.
In addition, the following features will be incorporated into the exchange so that payloads and attack vectors will not be a regular occurrence:
Data encryption via AES-256 encryption
Web Application Security (OWASP Top 10)
Use of modern hashes to store passcodes and system keys
EV Certificate SSL/HTTPS + HSTS
Vulnerability management
Two-Factor Authentication (2FA) via Google Authenticator and SMS Verification.
Internal Penetration testing
Isolated Database Environment
Highest levels of protection against DDoS threats and phishing
Web Server Application Firewall and Security Filters
2- CRYPTOCURRENCY CARDS
Binance has its native currency called BNB. Likewise, many other cryptocurrency trading platforms out there have a variety of native tokens they use as internal payment mechanisms.
However, one barrier those native currencies haven't scaled is how to gain traction in real-world. For example, you are yet to be empowered to use the BNB coin to make payments offline or to purchase some products outside of the cryptocurrency exchange.
Bintex Futures has already simplified that process and cracked the code by introducing cryptocurrency debit and debit cards. These cards are designed to work like your traditional credit and cards, only that you are to primarily use them for spending your Bintex Token (BNTX).
So, all you need do is to fund your BintexPAY Wallet with the Bintex Token (BNTX) that equals the fiat amount of the product or service you want to pay for.
Also, you can use the BintexPAY Card for a variety of other payment resolutions, such as:
Payment via Google Pay and Apple Pay when those platforms approve of BintexPAY Card.

Lower conversion fees

Using the card as an accepted payment method in millions of shops (both online and offline). This will, of course, be when the Bintex Futures team has sealed their partnerships with the relevant platforms.
3- ROBUST CRYPTOCURRENCY TRADING TOOLS
You are now a confident trader if you are placing your next cryptocurrency Buying and Selling orders on Bintex Futures.
The promises that this new cryptocurrency exchange holds for investors are too many to be ignored.
To give you an idea of the features you do not want to miss, here are some of the trading tools you can use on the exchange:
Multiple Trading Pairs
Unlike some other cryptocurrency exchanges that do not support multiple pairs, it is a plus that Bintex Futures supports that.
Some of the cryptocurrency trading pairs currently supported include:
BTC
ZEC
ADA
OX
ETH
BCH and
ZCASH
Efficient Matching Engine
You do not want your orders to take time to be processed. Bintex Futures ensures that doesn't happen by using an efficient matching engine that can process up to 1.5 million orders per second.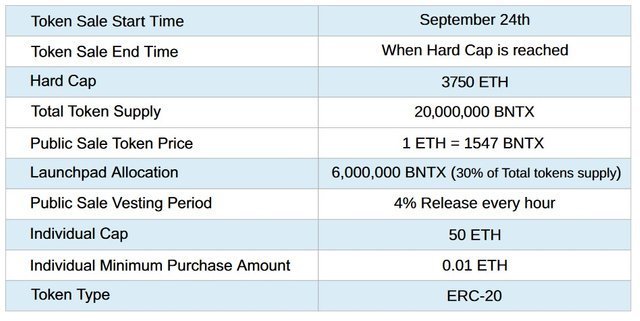 Wrapping Up
From indications and the attributes we have read, Bintex Futures is in a better position to create the type of cryptocurrency trading you wished for.
Would you want to trade your favourite crypto coins and tokens via the Bintex Futures cryptocurrency exchange?
USEFUL LINKS
WEBSITE - https://bintexfutures.com
✍️FACEBOOK - https://www.facebook.com/bintexfutures2019/
✍️LINKEDIN - https://www.linkedin.com/company/bintexfutures/
✍️TWITTER - https://twitter.com/Bintexfutures
✍️TELEGRAM - https://t.me/bintexfutures_chat
✍️REDDIT - https://www.reddit.com/user/BintexFutures
✍️YOUTUBE - https://www.youtube.com/channel/UCTZsygYwafZdx0CsVKcyuWw
✍️INSTAGRAM - https://www.instagram.com/bintexfutures/
✍️WHITEPAPER - https://bintexfutures.com/Bintexfutures%20white%20paper%20V%201.0.pdf
AUTHORS DETAILS
Bitcointalk Username- Devotea
Bitcointalk Profile link- https://bitcointalk.org/index.php?action=profile;u=2767689;sa=summary
POA: https://bitcointalk.org/index.php?topic=5280276.msg55721329#msg55721329