Feathered Friday ~ Saffron Finch or Canary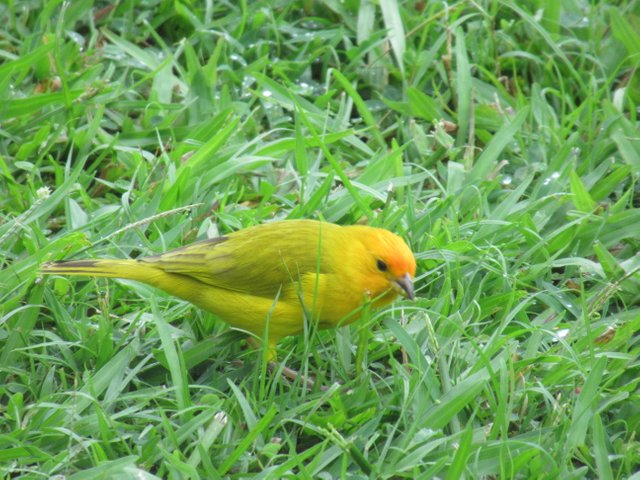 It's a beautiful little bird, common on the Big Island of Hawaii and, sadly, an introduced species. I showed my photos to a friend who said he used to raise them for a pet store. Really? Well, it's true - you may know this bird as the canary but they are known by
many
names.
Originally from South America, the saffron finch was introduced to Hawaii in the 1960s and they have spread. They are usually found in flocks but pair off in the spring for breeding. I observed them feeding in pairs in very short grass as seen in my photos. They mostly eat seeds but also insects and worms.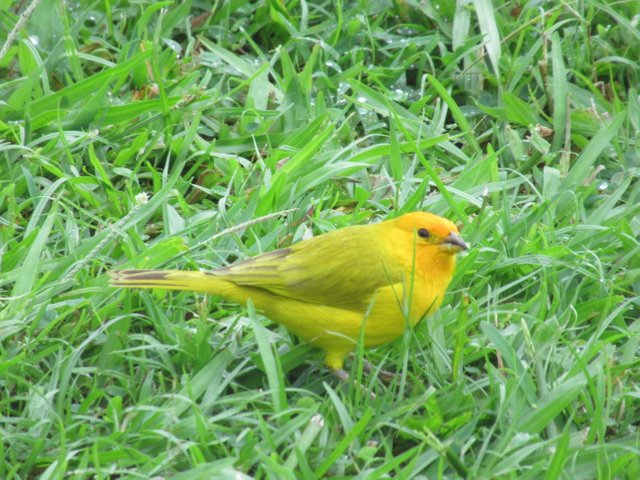 Saffron fences weigh approximately 7 oz (198 grams). Males have a slightly more vibrant colour and the rosy crown. Females lay a clutch of 3-5 eggs that incubate in 14 days.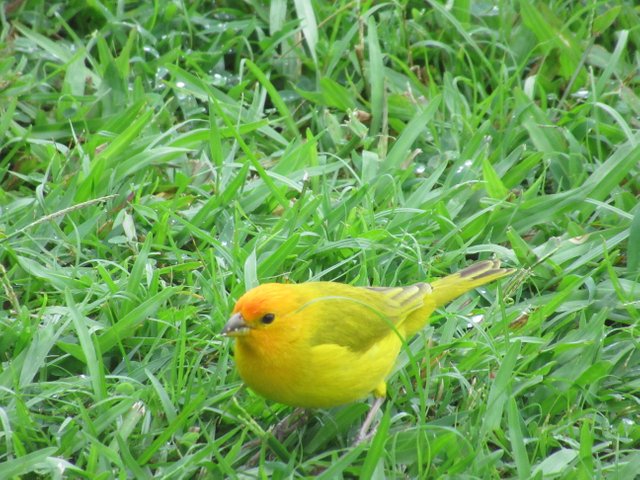 Cute little bird. This is the first time I have researched a bird for feathered Friday and found instructions for raising them in captivity!
References
Saffron Finch
What bird: Saffron Finch
Images
Photos taken with my Canon SX620 HS in Hilo, The Big Island, Hawaii, USA


@kansuze