Let's go birding !!!
Sometimes i read posts from birders who like to show what they watch. All of them (all of you) with great photos.
And is precisely this thing i allways found annoying, go out to look for birds but never get an image to show. I didn't like the idea to have bad quality pics on the post.
But you know, I realized I'll never gonna post that i see in this way, and for that, i decide tdo use that i have on hand and show it.
(and also ask for help and orientation, because i'm not an expert)
With my cellphone and binoculars i bring for you what i found in my short walk yesterday, so let's go birding !!.
Jacana Carunculada
(Wattled Jacana)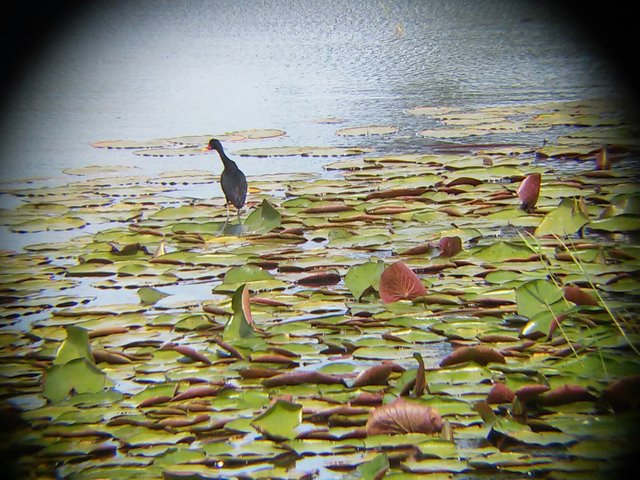 With his red front and yellow beack likes to be in freshwater swamps, bank of lakes, ponds and rivers with abundandt emergent vegetation
Here we can see his head (right corner)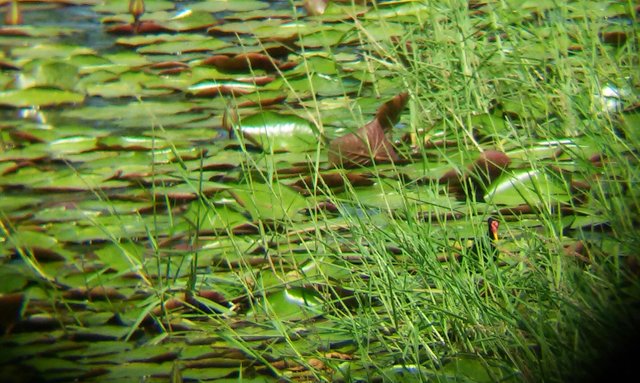 Güichichi
(Whistle Duck)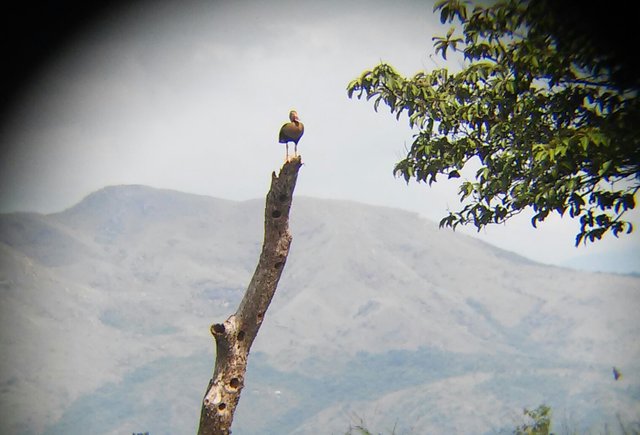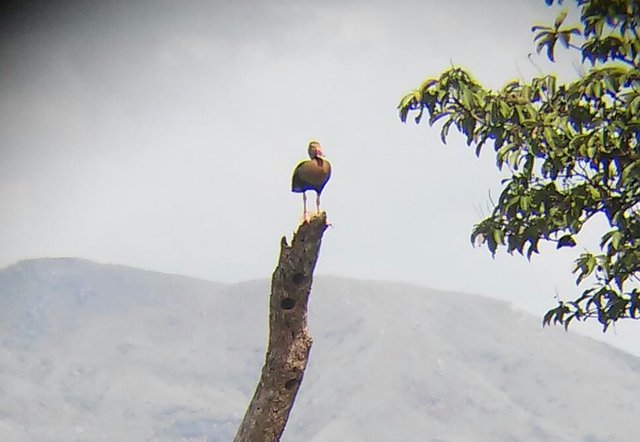 Resting over a branch i was happy for found it. Sometimes is a very noisy duck.
And i saw a family: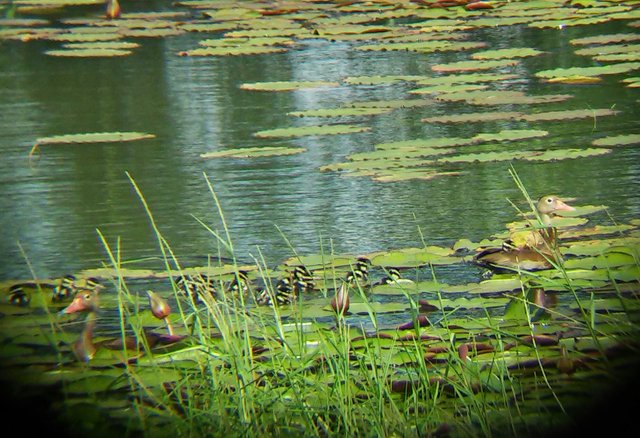 I could to count 14 babies
(Please somebody tell me how to call the bird's babies)
I'll try to follow them during the next weeks.
Gallareta Morada
(Porphyrius martinicus)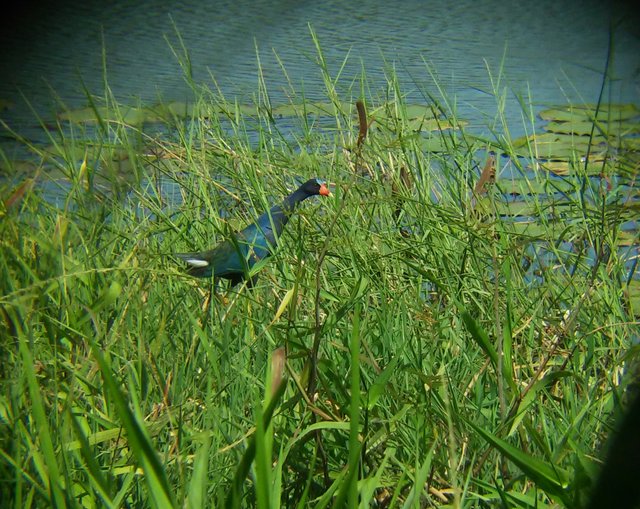 Not so common to see it and that's why i liked to get pic.
Have a nice birding !!