Ratel's photos #268 Forest Birds-210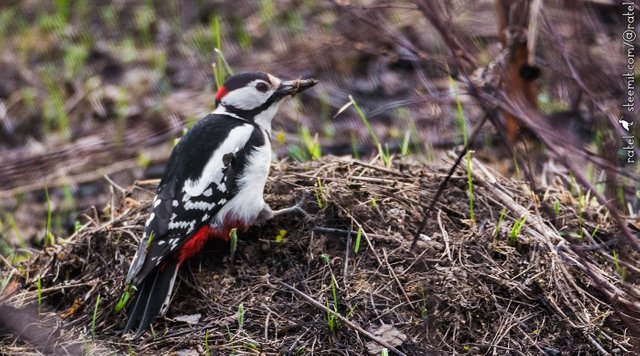 The great spotted woodpecker (Dendrocopos major)
If you are my regular reader, then remember how I told you that in the spring we have forests burning. On scorched earth, birds like to look for fried insects. This woodpecker was very diligent in exploring every hummock, every stick, every piece of land. In the distance, there was a shout of different kinds of thrushes, they also wandered around this scorched earth in search of food.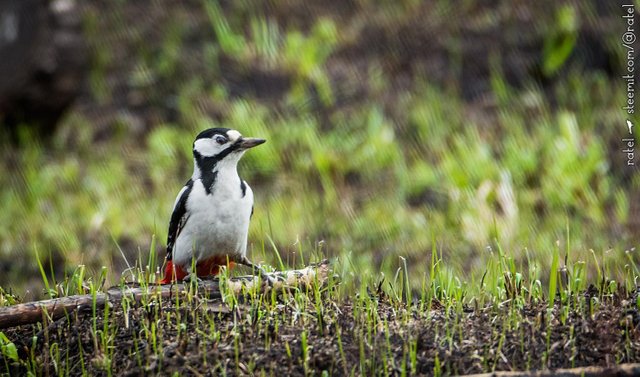 This woodpecker was very nervous when he saw me. He seemed to be tried to endure me. But still, from time to time, he made unhappy sounds and jumped from one place to another, he kept a distance between us.
This is the only time of the year when birds can so easily wander around this land in search of food. A month later, everything is overgrown with grass and thickets.
***
Nikon D5200
Tamron SP AF 150-600mm f/5-6.3 Di VC USD