A Study On Earning Steemit Rewards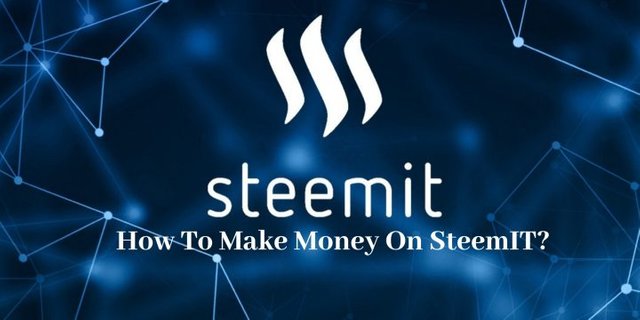 The points are as follows:
Every day new Steemit currency units are created by the network and then these are distributed to the users on the platform. The more you are active and engaged on the platform the more rewards you will receive. This is how you make money using Steemit.

Steemit has a system which decides how valuable your content is and also you the contributor. This is known as your Reputation Score. Everyone starts with a reputation score of 25. As you spend more time on the platform and contribute your reputation grows. People with a higher reputation earn more rewards than those with a lower score.

When you create an article on Steemit it goes into the "New" section as well as the other categories that you have used as your tag. As there are hundreds of articles being uploaded every minute the new post you uploaded will be much further down the page after 5 minutes. The best way to ensure people are seeing your posts is in their home feed. Having followers on the platform ensures your content is being read and also shared which means more rewards and you making money on Steemit.

The success recipe for earning your money is being persistent when publishing posts. Steemit would be the best place to win, even if in a few days you understand how it works and how you can achieve it massively.

If you can't write articles and you don't think you want to spend time writing big posts, you can earn Steem dollars by posting on other posts. So for best comments, you'll get full upvotes if the post is entertaining. So then you'll easily raise the worth of your Steem dollars without wasting any time. Make sure your comment is outstanding and a person would want to hear more about the comment.

Create accounts in various affiliate programs, and then return to Steemit to raise earnings. Write an excellent blog post and advertise the links from your affiliate. It is best if you can write engaging posts and at the same time could get rewards for the articles and affiliate sales as well.

If you've got a blog or website then take this platform's support to promote your blog or website for free. Just make your blog segment a viral title and write a few lines by linking your website.
These are the 3 different ways you earn rewards on the platform. The more you contribute to the community the more rewards you can earn. Rewards come in the form of Steem, Steem Power and also Steem based dollars. Steemit can be a great way to start earning with cryptocurrencies. The price of STEEM coins has been rising quickly and more and more users are joining in. Now is the perfect time to jump on the bandwagon. Remember, Steemit is free and you have nothing to lose if you try.