Do you even scale brah?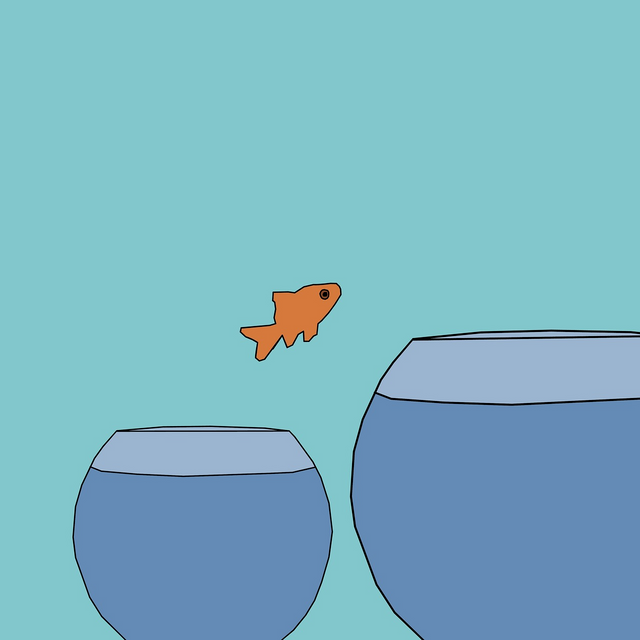 Does your chain scale (brah)? It's a simple question, and one that matters in say the next 3 months. Why three months you ask? Cause of the halv(en)ing. You know bitcoin is going to go from 2300 coins sold on the market from miners and Plus token scam to 900 by mid May. Maybe earlier. That means there's about 100 days before there's $13M dollars per day of demand and an unmet supply.
Now, I don't know what you think will happen. But let's ask this. "If there's a product that is short on supply and people bring $12M per day to buy it. What do you think will happen to price?"
"Aggy, you dumb bastard"
"Aggy, you dumb bastard, this stuff is priced in! Everyone knows everything gets priced in." To that I say "That's bullshit!"
This is a battle between bears, bulls, and bystanders. Nothing is truly priced in because the whole point of markets like this is for whales to extract value from plankton. You're lead to believe it's priced in and then you get rekted on either side of the trade. It didn't matter. They just wanted your money...
But here's a fun internal debate about it!

What's this have to do with the halv(en)ing?
I speculate there's a strong correlation between price and excitement. When prices are low people lose interest. When prices are high everyone is suddenly a blockchain afficiando. At the level we're at now we're already the most sought after keyword on linked'in. What happens if it suddenly goes parabolic?
Well, if price rises I think people will follow. Look at all that potential and opportunity waiting right there. Folks are going to come back who left. New folks will come. New money will come. And that is really, really, truly exciting... except for one tiny, itty-bitty, lil'old, unfriendly question.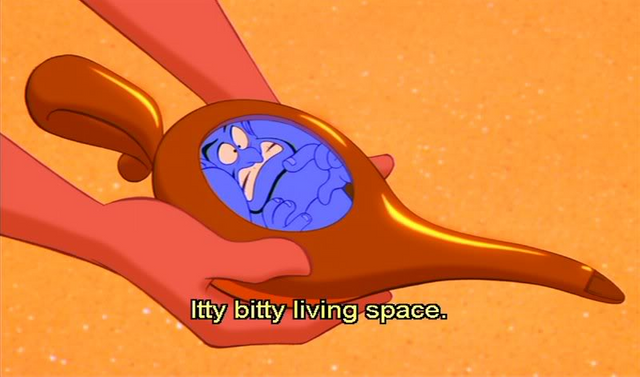 Can your chain scale?
These people aren't just going to bring money
Folks will bring money, but they are still fundamentally be looking to do things. Can you chain let you do things? Can you speculate on your token? yes, ok, what else? And if there is a what else how's your chain holding up? I recall the last bull run when some well known chains were practically inoperable. Did you change anything since then? You've had two years!!!
I can feel it in muh bones
So, first off, that's not a great way to make financial decisions and shouldn't constitute financial advice, but that said, I feel this coming. And it's exciting. There's gonna be a lot of old friends and new faces.
What should be scaring the literal shit out of their body and into the awaiting unders of some blockchain devs is the question of "what will happen if the number of people double and the number of transactions quadruple in just one year?"
adaptive capital, a blockchain hedgefund, likes to mention studies about how bitcoin doubles it's userbase in bear markets, and quadruples in bull markets. Well, if that's true and we have 1-2 years of bull market you could see your user base quadruple... twice!
But the thing about users is that you typically don't see 1 user = 1 transaction. Users, especially if engaged in an app, will equal many transactions. So, if you're 16X-ing your userbase you could be doing something like 16X of your user based squared in terms of transactions!
If there's suddenly a metric fuckton more transactions how well will your chain operate?
Well, I'm not an expert on other chains. I don't know a ton of resources that track this. I like blocktivity.info. They have a pretty simple chart that shows what level of capacity a chain is at. Go look at many of blockchains on their site and realize many are already half full or more.
Crypto is brutal
One minute you're starving to death and the next minute you're eating beefslabs from a fire house.
Can you handle both sides of that. Blockchain likes to take out people on both sides. That's what this market is doing. Can you get lean? Oh, that's cool, can you also scale?
It's brutal, and in order to handle that brutality you need a chain that can suffer the psycological swings and keep ticking while also pushing along the technical challenges so that you keep making blocks.
I know a chain that does that... #steem. muh baby! Can you think of some chains that you're worried about their scaling issues and mention them in the comments below? I can think of a few...
I can be wrong
I'm just a dude on teh internet. Maybe the next wave is bitcoin exclusive. Maybe there is no next wave. Maybe we're all doomed... honestly, you should have a plan for that too. But I will proudly and firmly stand behind this statement "there's a non-zero chance of a crypto wide bull market." BOOM! You see the risks I'm willing to take here! #brave
Anyway, I see an influx, and I live on a chain that can handle that influx. Do you? Should be fun. Hang onto your knickers.