Bitcoin technical Analysis Update (BTC/USD): Bounce signal has appeared on BTC chart, Time for reversal is here.
---
Analysis Summary:
Hi Friends, welcome to this TA update of Bitcoin,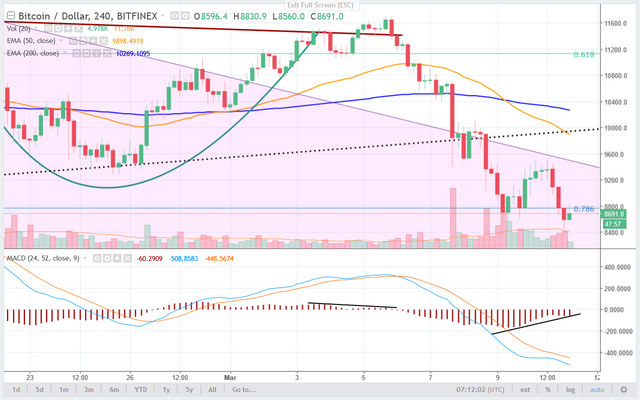 In my last post I said that BTC has forgotten its upward journey and as I expected support at around $9500 did not materialize but 78.6% has been supportive so far which provided the time for BTC to trade sideways for some time.
After this sideways trading you can see that BTC again fell and formed a lower low on the chart, if you remember my lesson that I gave in the failed breakout post, you will realize that this side ways trading coupled with 3 red candles forming a lower low was not a totally bad movement, while on the contrary this action has generated a strong bullish signal on MACD.
You will notice that on the MACD chart, lower low on the chart was not able to produce a lower low on MACD histogram, I have drawn a upward trendline highlighting this signal on the MACD histogram, so I am expecting a confirmed breach to the top of downtrend channel from here and then a test to dotted black trend line as well,
So guys keep watching as it is time for a few green candles to appear for sure. The bounce is here, it will be interesting to watch how long it can sustain.
That will be all for now, I will keep you guys Posted in the as the chart develops further.
Till then Goodbye and Best of Luck to You People.
---
Patience is the key to success
The key to success when trading cryptocurrencies
When organizing your life (solving problems)
When trying to achieve happiness & wealth...
Patience and deep breathing is the key to attaining everything you want, good or bad, in this lifetime.
Namaste.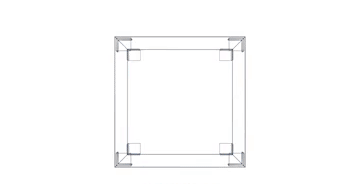 ---
Legal Disclaimer: The Analysis posted here is personal view of author and not meant to be an investment advice. Technical Analysis is a set of possibilities based on the info on the chart, and it works because TA in itself is like a self fulfilling prophecy which cannot be underestimated.
Please follow, upvote and resteem if you liked this post. and please let me know your views whether positive or negative, Both are welcome.