Security Token Exchange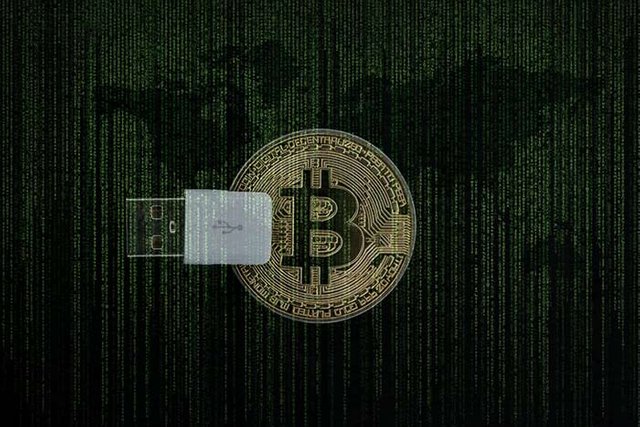 Ever since the initial public offering (ICO) started 2017, the struggling of regulatory framework to address the challenges associated with the rapidly changing state of distributed ledger technology seems never run out of steam. Blockchain brings a new asset class that eager to be integrated into traditional financial markets. Unsurprisingly, the flood of initiatives and solutions proposed from market participants themselves, prompting regulators to take notice.
The current blockchain exchanges are yet to fully ready, or there is no required license to support security token trading to accommodate the surge of demand in the securities-based cryptocurrency trading market, and many have planned to support security tokens and offering their own take of liquidity solution.
The following is a list of selected up-and-coming exchanges that specialized on supporting security token:
tZero (USA)
https://www.tzero.com/
Overstock's subsidiary, tZero, is designed in a very intuitive approach that cater to security token trading system.
tZero's frontend UI makes transaction security tokens simple, efficient ,compliant and user friendly. Additionally, for added security, tZero integrates the existing 15c3-5 risk management software, order management system, matching engine and numerous proprietary technologies to enabled the ultimate security token transaction experience.
Their top-notch offerings already attracted numbers of quality blockchain projects such as Polymath. Leverage with their strong parent track records and brand, they certainly knew what they are doing and how the entire ecosystem will evolve in the future.
Currently, tZERO's private issuance of the tZERO Security Token (TZRO) has ended in August 2018, and the trading platform is expected to be launch in early 2019.
One of tZero's key strengths is that it has two SEC registration and FINRA member broker dealers, SpeedRoute LLC, a top routing and execution company, and PROSecurities LLC, registered as an alternative trading system (ATS), which is the first SEC and FINRA supervise ATS to enable and support cryptocurrency trading specifically for security token exchange.
Open Finance (USA)
https://openfinance.io/
Open finance is another pioneer trading platform for security token. The platform is now launched and is the first US-based regulated security token trading platform built specifically for the future of tokenization. In order to list your security tokens on the OFN, the tokens must first satisfy and belong to their pre-defined security token requirement framework.
For lisitng, adopting a token standard will accelerate approval process. Some approved standards are:
DS Protocol
R-token
ST-20
S3
They have established relationships with leading brokerage firms, escrow/custodians, transfer agents and banks. Since 2014, they have assembled a core team of exchange technology experts, securities lawyers and trading veterans, which will help them simplify this niche market.
The securitization are provided through Sageworks Capital, LLC, a subsidiary entity and registered broker-dealer and member FINRA / SIPC.
BnkToTheFuture (USA)
https://bnktothefuture.com/
BnkToTheFuture is an established online investment platform with nearly 50,000 professional and recognized investors, already completed over $630 million in financing rounds of FinTech, Bitcoin and blockchain transactions listed on its platform, including Kraken. BitFinex, BitStamp and Shape Shift. BnkToTheFuture recently completed its ICO with the goal of establishing a platform for security token trading.
They are one of the earliest advocates of investments in bitcoin, blockchain and other disruptive financial companies. Now, with the launched of their local token-BFT, they have gathered the largest high-net-worth clients community, and set sight in investing in Fintech, Bitcoin and blockchain. It provides the easiest path for anyone to invest in secondary tokenized market, especially for investors who are ready to invest early in future projects that can issue security tokens, traditional bonds, stocks or other forms of digital assets.
Nonetheless, BnkToTheFuture will also provide the much-needed liquidity for new projects as new crypto capital will continued to flow into these markets.
But the platform is only open to approved investors with annual incomes of more than $200,000, with investment sum of between $1,000 and $10,000.
Bancor (Switzerland)
https://www.bancor.network/
The Bancor Blockchain is another big name supporting the security token trading. Bancor is one of the most popular cryptocurrency trading project. For those who are not familar with the Bancor protocol, here's a simple description
The Bancor protocol is a new standard for cryptocurrencies called smart tokens that automatically and seamlessly converts to other tokens in the network based on the algorithmic computation (on-chain conversion).
Bancor is the liquidity solution for today's security tokens. It will be used for the SPiCE VC token and will be provided to the Securitize issuer. The advantage of the Bancor model is that it allows investors to sell tokens directly to the issuer without having to find the buyer on the opposite side. The equivalent of 3% of Bancor relays that raise funds can usually provide better liquidity than the small coins offered by most exchanges, with less price fluctuations.
Templum (USA)
https://templuminc.com/
Templum recently acquired Liquid M Capital, which has an alternative trading system. Through the platform, Templum will provide liquidity for tokenized securities in accordance with US security regulations. The company has successfully raised $2.7 million in seed rounds.
The Malta Stock Exchange (Malta)
The Malta Stock Exchange (MSX) is one of the traditional securities trading platform that had indicated it will offer security token trading. MSX has partnered with the Digital Assets Exchange, OKEx to create a ground-up enterprise-grade security token trading platform. Furthermore, MSX has aggressively getting blockchain deals that include securitized token initiatives with others such as Binance and Neufund etc to sync with Malta vision to become the "The Isle of Blockchain".
In early August, the Maltese Parliament enacted the law for encryption and blockchain-related bills, establishing a regulatory framework for blockchain technology.