"Wall Street Stock Exchange Will Return Bitcoin to Its Old Staggered Days"
Mati Greenspan, a well-known analyst who works for a crypto money exchange company, has commented on Bitcoin's tendency to depreciate since early 2018. According to him, Wall Street will provide Bitcoin with a significant value stream.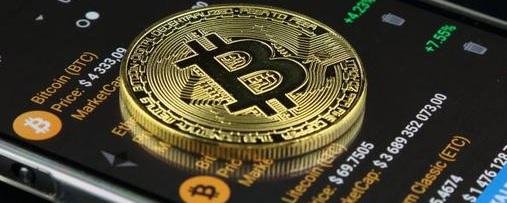 The crypto monetary situation that has swept the world has been a problem that many states have tried to control from the beginning but have not been successful. Most economists say crypto money is a major revolution in the way standard banknotes are digitized. In other words, crypto money can be a means of exchange in the future rather than an investment vehicle. Bitcoin continues to lose value as the most valuable crypto currency since the beginning of the year.
Mati Greenspan, one of the financial technology analysts of Etoro's stock exchange, said that a plan to change Bitcoin's fate will soon be implemented. Greenspan, who stated that Bitcoin had such great losses in previous years, gave a 70% depreciation example in 2013. According to him, Bitcoin will recover and soon the value will start to increase.
Greespan says Wall Street is the most likely factor in this issue. According to him, Wall Street will support Bitcoin in the use of investment instruments that can be easily converted into cash. In other words, substantial liquidity support will be the issue.
According to the expert, Wall Street is already ready to join the Bitcoin game, even saying, "They've already built bridges while we talk. We do not know if the bull or the bear will be full. But the important thing is they must be ready to add a new liquidity to this market. "
It is the increase in the number of stock exchange companies that has allowed Bitcoin to rise earlier and to overcome longer and steep slopes after major depreciation. Investors realized that as the number of exchanges increased, they were in a more reliable market. Bitcoin is indeed up and it is not known whether it will return to its former days, but it is important to take the support of Wall Street, the world's largest stock exchange.