Bitcoin Transactions Can Now Be Through the Opera Browser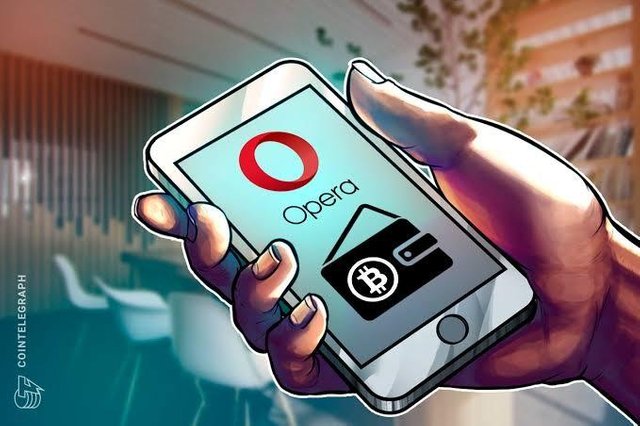 Image Credit :cointelegraph
---
The penetration of the blockchain industry in society is inevitable. Cryptocurrency transactions that became the basis for the emergence of the blockchain in the year 2009 then. One by one party began to interest and attention to adapt to application of blockchain technology in its sphere of work.
"We believe that opening our browser to more blockchains, including Bitcoin, is the logical next step to making our solution more relevant to anyone who has a Bitcoin crypto wallet and would like to do things with their cryptocurrencies beyond just keeping them in an account."- Charles Hamel.
The latest news from the Opera browser has also opened itself and provided its operating system to be able to serve the activities of cryptocurrency transactions, It is Bitcoin (BTC) and also Tron (TRX). The opening step is done by starting the wallet. Both types of crypto assets are now the latest developments, Opera has previously been available for the Ether transaction type (ETH), including tokens under the Ethereum blockchain system as well.
But for now not all types of Opera browser services can support transaction activity of those three crypto assets. Currently available only for Android and iOS platform types. Users can then store their three crypto assets in Opera browser with free VPN. Crypto wallets can be linked to functions similar to the computer version of the Opera service.
Negative bonds, now investors start interest to Bitcoin.
Deutsche Bank In mid-August 2019 then published a report that stated that 27 % of the total trade in bonds of the world experiencing a negative yield (interest) trend. The problem that occurs is instead of successful rake, the funds placed previously by investors in the Bonds portfolio It was cut and not in accordance with the initial investment plan.
founder of Gemini Crypto Exchange Cameron Winklevoss via his personal official Twitter, "There is US $ 17 trillion currently in bonds and negative interest. That number is certainly a strong reason for you all to start having bitcoin right now,"