Daily Cryptocurrency Trading Predictions andTips "CEX.IO" 26/10/2017 : BTC, BCH, [email protected]

Crypcurrency trading analysis and predictions : 
Hello steemians have a nice day, if you are an exiting trader or newbie i will try my best to let you know everything about trading, and if you are a professional trader please leave a comment below to share important tips about trading.
Keep in mind trading is not easy at all, you have to practice again and again to learn  the best strategy's that works for you also after this you can make your own strategy's and start making money, personally i use the technical analysis, 
successful trader advice : trend is your friend, that mean that the price move up and down in short terms but generally there is always big ups and big downs that's what i call opportunity, the opportunity is to know exactly the right moment to enter the market smartly and wisely.
Never forget : money management always minimize the risk of loss for executed orders to no more than 10%.
What's the best platform to start trading cryptocurrency ?
there is a lot of it but i recommend my favorite CEX.IO. 
why CEX.IO ?
- support many deposit methods credit card, bank wire, and of course bitcoin.
- You can deposit and withdraw cash anytime you want.
- Support all the most famous cryptocurrency asset and guess what, steem is pending votes from you as a steemian to list it on CEX.IO you may asking what's the benefit of this the answer is simple you can convert you steem to cash and withdraw it to you preferred methods (credit card, bank wire...) fees are low (less than 4$ per 500$ withdraw) is awesome right, then please vote for steem after sing up (see pictures).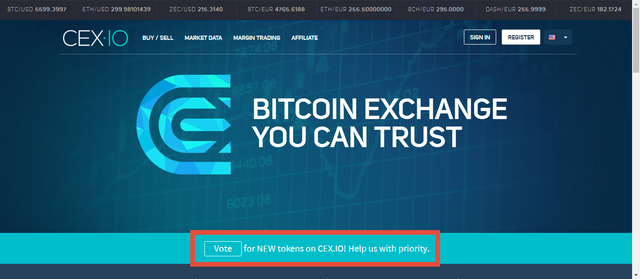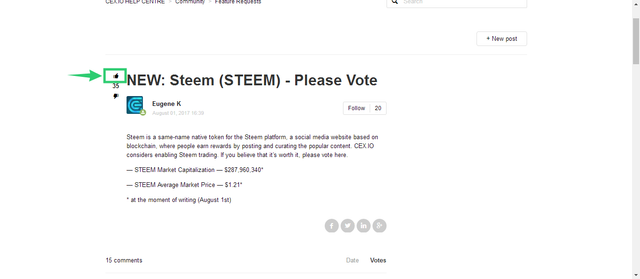 before we move to price analysis and predictions i have to remember you :
- trading is risky and don' expect to be rich in 2 or 3 month!
- always risk your own capital.
- don't expect to double you capital in a single trade +5% is very good and +10% is insane!
- always remember the market can change against you example: if you open a trade and your current profit is +4% just leave and take your profit before maybe will change to loss.

BTC : H4 FRAME.
This is an opportunity to buy but wait for confirmation must close above he moving average open buy above 5,702$.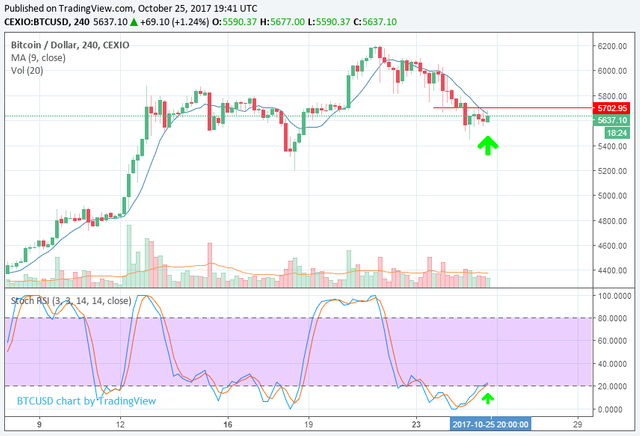 ETH : DAILY FRAME.
Same for EUTHEREUM we have to wait closing above the moving average, buy above 315$.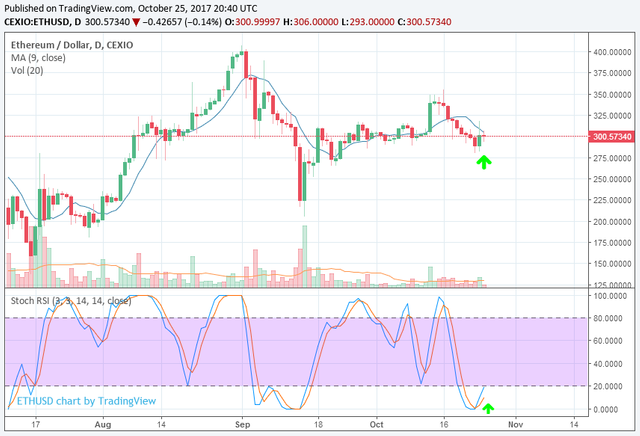 BCH : DAILY FRAME.
As you can see support line at 352.35 wait if close under support at 352.35 we enter sell, if price go up we buy when cross moving average clearly.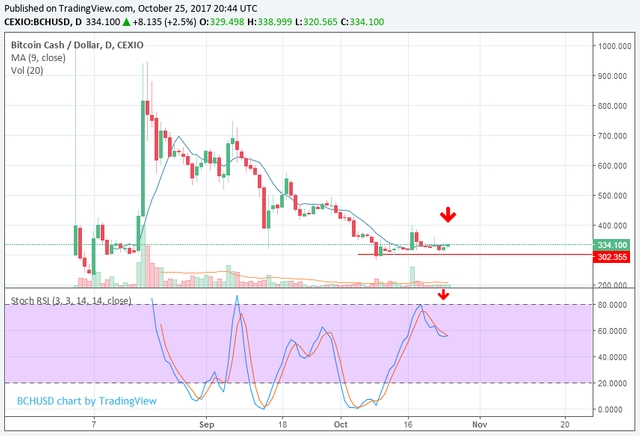 Finally i hope you liked my post please comment bellow what do you think?  and are you new or exiting trader?  and what your favorite trading platform ? Thank you for reading.
Useful link : 
Join CEX.IO and start trading.
Vote for steem to officially list in the CEX.IO exchange market.