Daily Cryptocurrency Trading Predictions andTips "CEX.IO" 31/10/2017 : BTC, BCH, [email protected]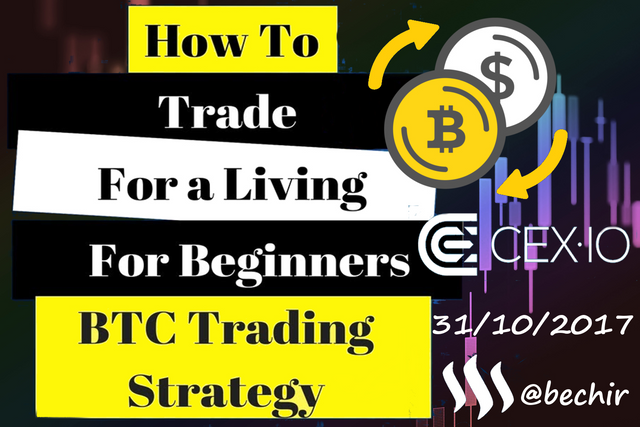 It is possible to make a stable income monthly trading cryptocurrency ?
There is two ways to trade cryptocurrency : payday trading and long term trading ( investing ).
- Payday trading : is a short term trading position hours or may be one day or two the profit is tiny 1% to 5%.
- Long term trading : you can call it real investing, you can check the price of 1 BTC in 2010 now you know what i mean, as we can see today there is a lot of new cryptocurrency and ICO's around the internet but be ware of scams i recommend to learn about trading well and start trading on BITCOIN the fastest moving market right now.
You can start on CEX.IO during the low fees and super support service deposit options ( Bitcoin, credit card, bank transfer ).
Please vote to STEEM to list it on the CEX.IO exchange market.

BITCOIN H4 Frame : 
Resistance at 6196.90$ sell under moving average target 6023.91$.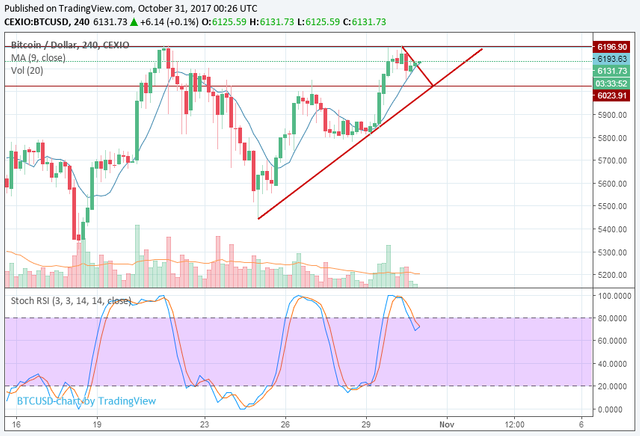 ETHEREUM Daily Frame :
Buy target 341.73$.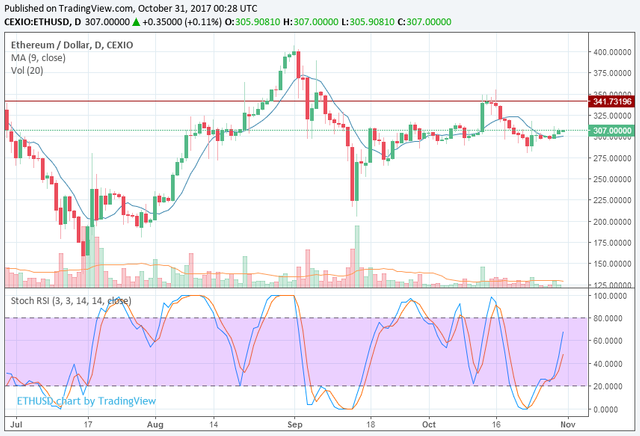 BITCOINCASH Daily Frame :
wait for closing if not close under the previous candle we enter buy position.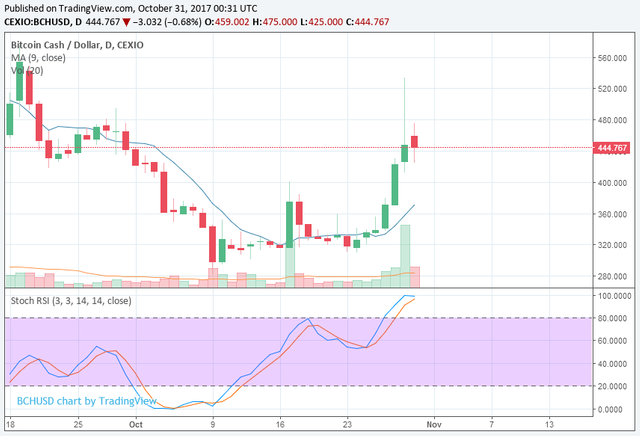 Thank you for reading wish you good luck and happy earning if you have any question please comment below cheers !