👉 The trusted way to buy Bitcoin using Paypal & Exchange it to Steem, SBD 👈 👌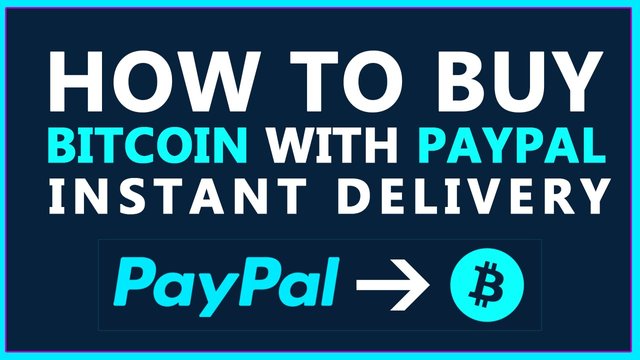 - How to buy Bitcoin Using Paypal ?
buying bitcoin with PayPal is hard and confusing.Luckily, today we'll show you how easy and fast it can be.We've put together the complete guide on how to convert PayPal to bitcoin. 
First, understand this: 
Here's what's funny:Technically, VirWoX is not a Bitcoin exchange.VirWoX primarily serves as a market for Second Life Lindens, a currency used in the virtual world, Second Life.Although you cannot buy bitcoins with PayPal directly through VirWoX, it is possible to buy Second Life Lindens (SLL) and then sell these for bitcoins.While complex, this process works reliably.The major drawback is that all the associated fees total roughly 10%.
A quick step-by-step guide on how to buy bitcoins with PayPal on VirWoX exchange:
Deposit dollars or euros using PayPal to VirWoX exchange.
Purchase "Second Life Lindens" with your USD or EUR
Buy bitcoins with your "Second Life Lindens"
Withdraw the BTC to your own Bitcoin wallet!
PROS : 👍
The easiest and perhaps only reliable way to purchase bitcoins with PayPal or Skrill
CONS : 👎
Convenience at a price; around 10% in fees to buy bitcoins with PayPal
Ease of Use: Hard Privacy: Low Speed: Fast Fees: High Reputation: Trusted Limits: Average
Note: You may need to wait a couple days after opening a VirWoX account before you can deposit money.After your first deposit, future deposits can be made instantly.Your initial buying limit is $90 per day or $270 per month, although these limits grow quickly with time! 
Here are step-by-step instructions to help make buying BTC with PayPal easier:
 
1. Open an account on VirWoX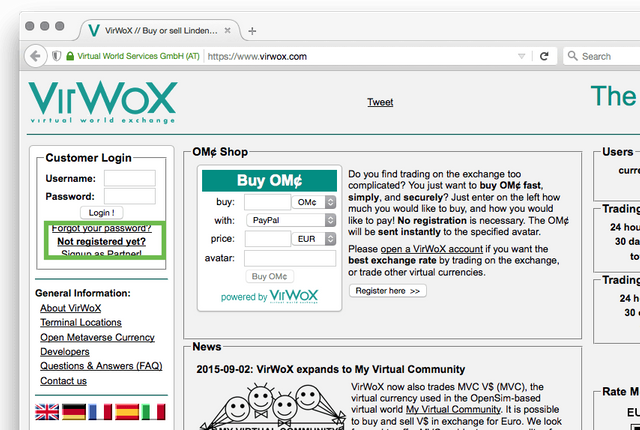 2. Enter the details for your account
Now you'll enter your details in order to create an account. Don't get confused by the section titled "Link to avatar". You can leave this untouched.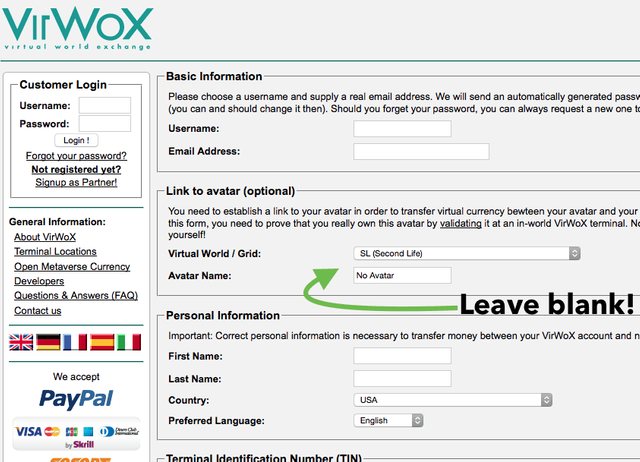 3. Check your email
At this point, your account has been created. A temporary password will be emailed to the address you provided in step two.This password is temporary and MUST be changed. If you don't change this password within 24 hours your account will be deleted. We show you how to change your password in the next step.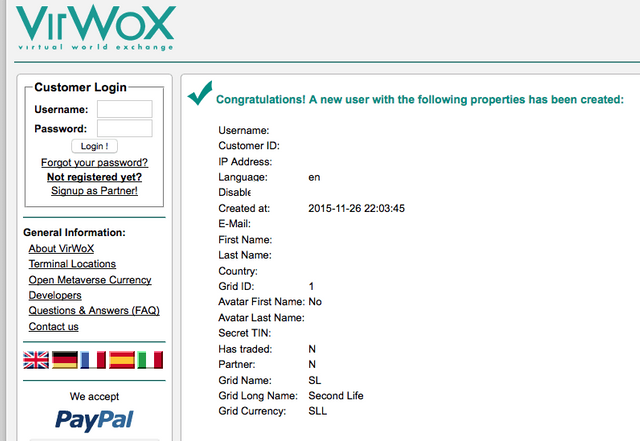 4. Change your password
Once you login with your temporary password, click on "Change settings" in the left sidebar.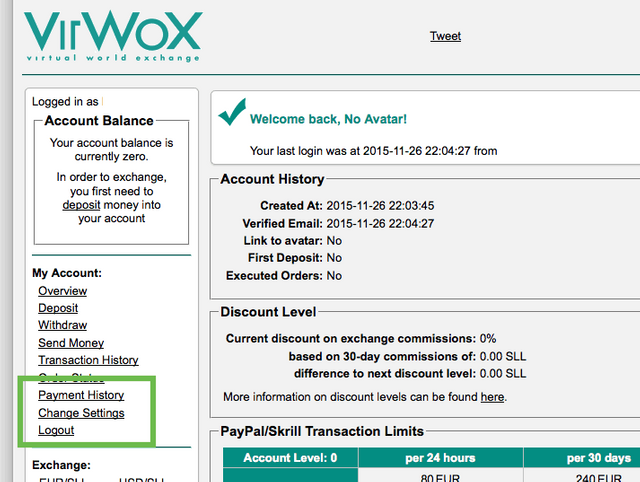 5. Create a new password
Enter a new password. Make sure you choose a strong password, since you're dealing with money! 

6. Deposit from PayPal
Once you've changed your password, click on "Deposit" in the left sidebar.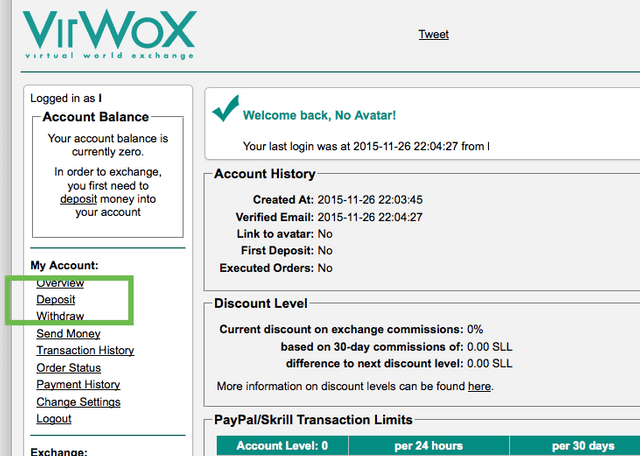 7. Deposit and select amount
Scroll down a bit to find the option to deposit with PayPal. Enter the amount you want to deposit on the left and then click the "Checkout with PayPal" button.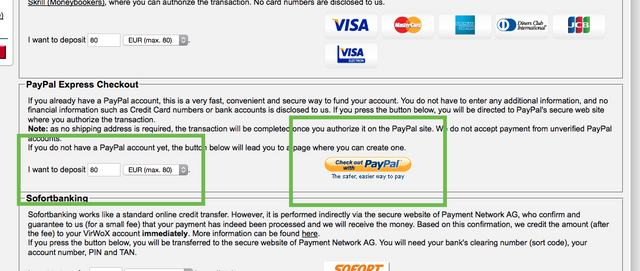 8. Login to PayPal
Sign in to PayPal. Note on the left side that I'm depositing $2. This is the amount I chose back in step 7. If this amount is not what you chose, go back and enter a new amount.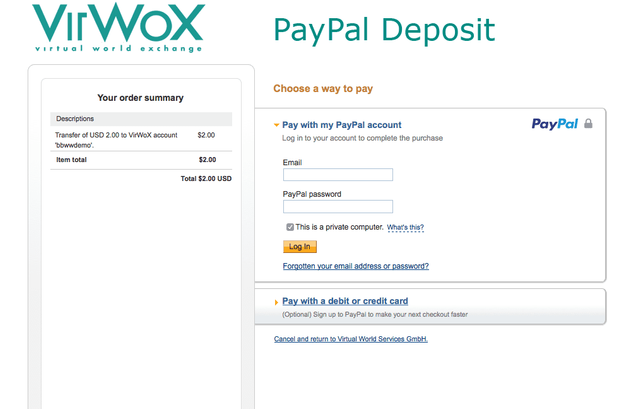 9. Verify account balance
If you followed PayPal's directions successfully, you should now see a balance in your VirWoX account. Note that the amount displayed in your VirWoX account may be slightly less than the amount you entered in step 7. This is because PayPal charges a 2.9% + $0.30 fee per deposit.After this, click on "USD/SLL". If you deposited with Euro then click "EUR/SLL".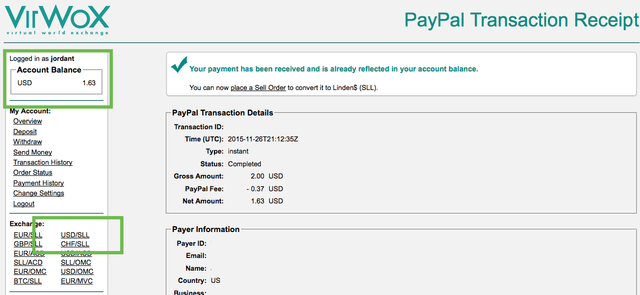 10. Trade USD for Second Life Lindens
Remember how we said you'll have to buy Second Life Lindens and then trade those for bitcoins? Well, now we're buying the SLL. In this step you need to sell the USD you deposited from PayPal and get SLL.Enter the amount of USD you want to sell.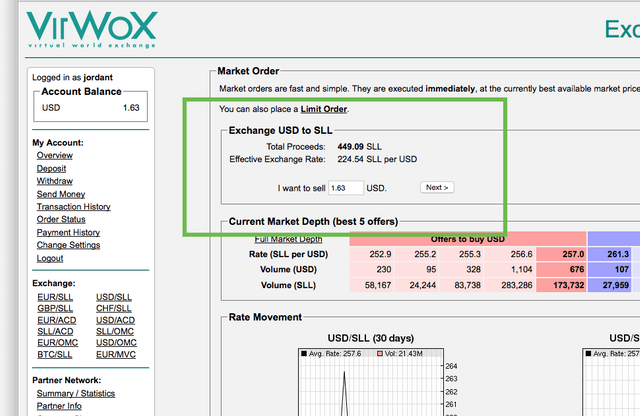 11. Complete order
You can see in the top left of the image below that I now have a balance in SLL. If you now have SLL, that means everything has gone well.Now click on "BTC/SLL" in the left sidebar. Now we're going to exchange our SLL for bitcoin.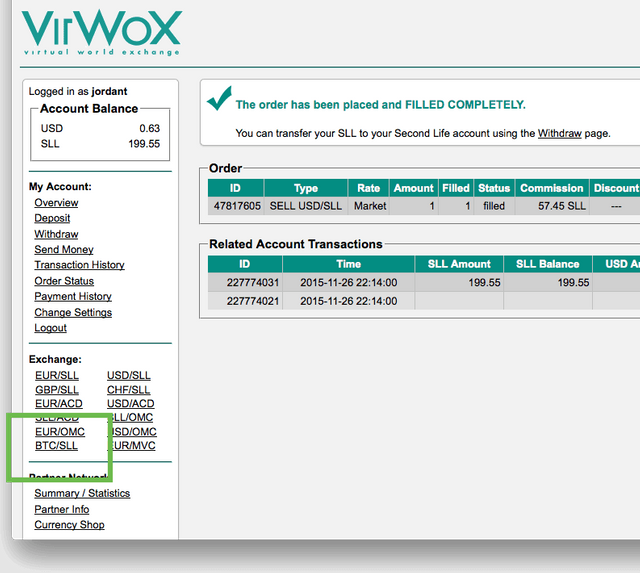 12. Trade SLL for BTC
The process is the same here. Simply enter the amount of BTC you want to buy and click "Next".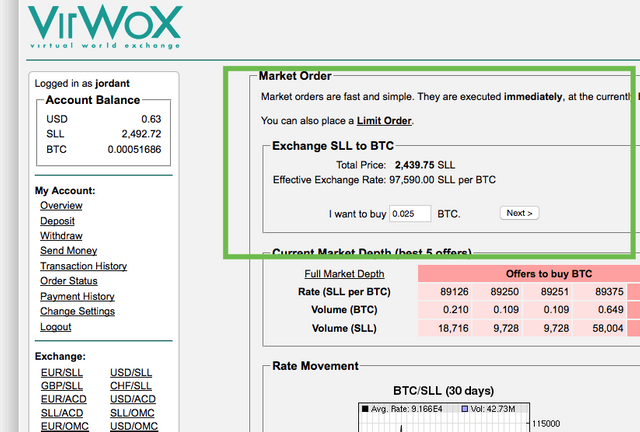 13. Buy bitcoin!
That's it! You should now see your balance in BTC displayed in the top left of the screen. You've successfully bought bitcoin with PayPal.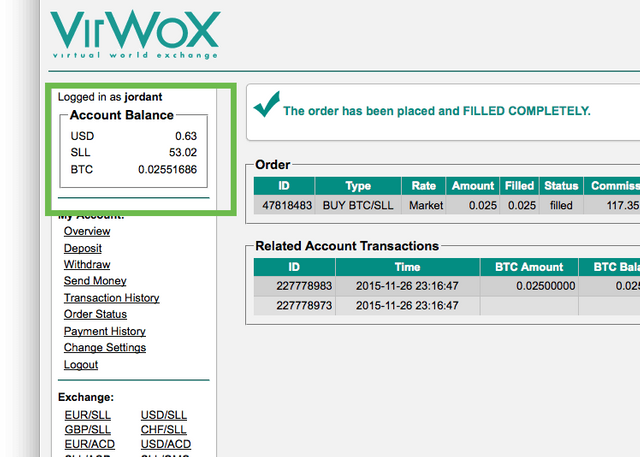 RECOMMENDATION
Did you just buy bitcoins? Don't store your bitcoins on VirWoX!Move them into a Bitcoin wallet that you control. 
Thank you for reading Upvote & Resteem if you like it   @bechir