Bitcoin is going higher again. Thanks to INDIA policy among others
Recently, it was reported that India have now legalized Bitcoin for business and transaction. Meanwhile, as at last week Monday, the value of one bitcoin had reached $3,000 and the impressive gains were predicted to continue till the cryptocurrecy goes as high as $5,000 to one bitcoin. By this week, the value of bitcoin had nosedived, with data from CoinDeck showing it initially dropped to as low as $2,207 on June 16, and by Monday June 19, was hovering around around $2,600.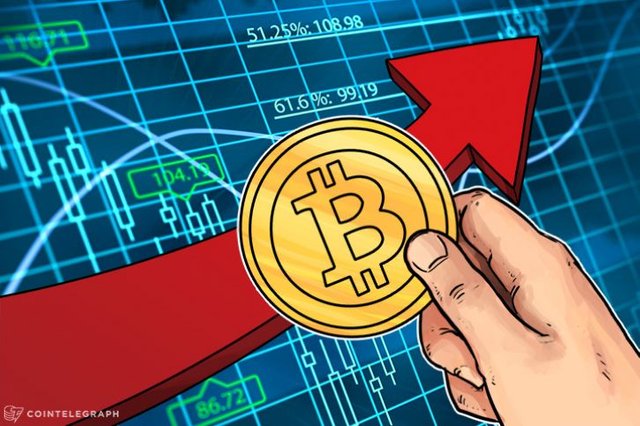 It would appear the impressive gains earlier reported are now diminishing. From January 1 to June 5 2017, the price of bitcoin grew from below $1000 to over $2,900, a 190 percent growth in less than 6months, and if the trend continues the price is expected to hit $5,000 before the end of the year.
Other crypto-currencies also showed some growth, such as Ethereum which in the same time period grew from $8.40 to over $250 per Ether, a growth of about 3,000 percent, while Stellar Lumens grew from $0.0025 to $0.04, a growth rate of 1,600%.  All crypto-currencies appear to be currently enjoying an upward surge in price, and investors are predicting that the trends will continue. In the same period though, the price of gold inched up by a paltry 10%.
This is however not the most recent loss of value by Bitcoin. A fortune reports noted that since hitting a then record high of over $2700 on May 25, the digital currency Bitcoin had gone into a sharp correction, losing nearly 30% of its value in just two days, according to numbers from CoinMarketCap. A broad range of cryptocurrencies, including Ethereum, Ripple, Litecoin, Dash, and Monero also declined, in most cases dropping even more steeply.
Going by antecedents, the decline might not be the floor. The cryptocurrency rally over the past six months is strongly reminiscent of a Bitcoin bump that unfolded from October to December of 2013, when the price skyrocketed from under $130 to over $1100. That was followed not just by a correction, but by a long, slow decline that had prices pared back to just over $200 within a year, followed by two years of steady, but slow, growth.
It has however been suggested that  it is unlikely that the same precise pattern will repeat itself, mostly because the ecosystem of startups and services surrounding cryptocurrency is vastly more robust now than it was four years ago. But a vital lesson still holds: cryptocurrency prices are volatile because very few speculators actually understand the technology or its potential, leaving it vulnerable to reactive, emotion-driven swings.