Cryptocurrency review: SPHERE - get $5 worth SAT at sign up!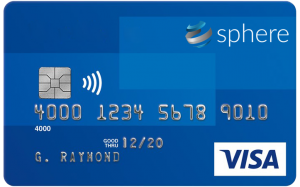 I decided to start a number of topics in my blog related to different new(and old) cryptocurrencies. Let's face it, not everyone has the time to study them all separately. So I will try to save everyone time and I will briefly list them in my blog, explaining the main purpose of each one. Then you can decide whether to invest your time or money into new ventures.
So if you're just looking to receive $5 worth of SAT tokens here is the link:
https://sphere.social/?ref_code=5309-756a8f37
Now what is sphere exactly?
Sphere is a social network and its tokens are SAT (social activity token)
20 SAT = $1 USD at the Initial Coin Offering.
These Social Activity Tokens are used throughout the system to facilitate transactions within the decentralized social network. SAT must be maintained in an ERC20 compliant Ethereum wallet to take advantage of the dividends. Example wallets include MyEtherWallet, Mist, and Parity. SAT is also tradable on several exchanges, including DABT.com, Livecoin.net, and C-CEX.com.
Connect your Sphere account wallet to your Sphere debit card to spend your SAT coins as fiat currency anywhere in the world.
Fees will be minimal and since the card uses Visa infrastructure you can use it almost anywhere in the world. (YAY, they let us spend SAT with a VISA card!)
With every click, with every social connection, and every loaded page you can earn serious cash as sphere builds a better decentralized social network together, taking back the power and profits.
With Sphere's decentralized social network, all of your personal browsing and search engine results are privately secured and stored away from the prying eyes of advertisers. And if they want a peek, they have to pay you!
So this is what sphere and SAT are all about!
P.S. Wouldn't you love a Steem visa card to cash out locally? ;)