More malware from Google Play Store!
Please, I cannot emphasize this enough - always check an application's permissions when you download it from Google Play!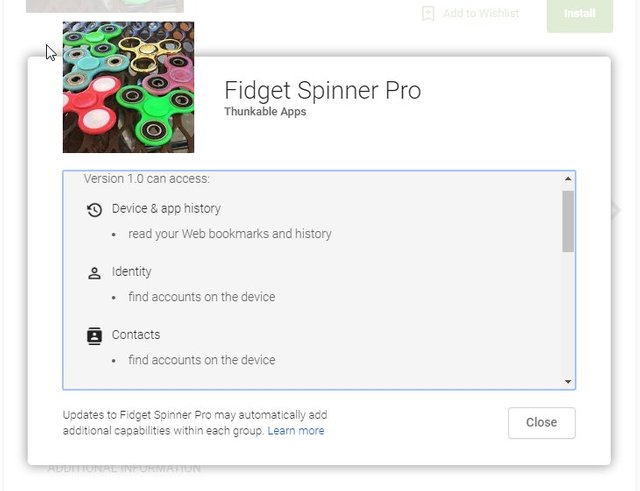 This Fidget Spinner is just out to grab your information! Be aware of what you download from Google Play, it does not quickly catch all the malware apparently. I know many people think that if they download an application from the official Google Play, they are 100 % protected from malware and unfortunately that is not true. Each one of us has to take actions to protect ourselves from malware. If an application requires more permissions than it needs for functioning, don't download it!