The next Big Bitcoin Drop! Don't miss it!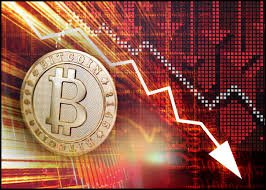 Following the "Coinrail hack", another exchange - Bithumb was robbed. The estimated value of the lost cryptocurrency this time is $31 million. What does this information mean to the market? At the time of this announcement, the price of Bitcoin dropped by only $200. Right now, despite the hack the value of bitcoin is growing. But for how long?  
$31 million may not seem like a crucial sum for a market of over $115 825 830 044 (according to Coinmarketcap), unless someone decides to cash out this sum all at the same time, thus triggering an avalanche on the market. If you followed the Coinrail hack analysis very closely, you noticed that the hacker did not cause this dump immediately. It happened within a week of the attack. The average time it takes a perpetrator to cash-out cryptocurrency is one to two weeks. 
The Bithumb hack happened only a few days ago, so there is still time to watch for this fall. The market once again may plummet as soon as the unknown hacker will start cashing out the stolen funds. Keep watching the markets: the price of bitcoin may drop down to as low as $5500, and the price for ethereum can fall to $460. This will probably be the best time to buy these two cryptocurrencies this year! 
P. S. If you followed my blog and invested into Solaris (XLR) timely, I am happy for your investments! While bitcoin, ethereum and most altcoin markets were falling during the last two weeks, XLR managed to be one of the few cryptocurrencies not affected by the last crypto price drop! So keep reading and gaining!   
Your best crypto-friend, 
Bitcoinbabe