Warning: be careful with Fcoin Exchange
10 years anniversary of bitcoin is a great milestone for human beings. It has significantly changed the world, in many aspects, like the concept of wealth, the way we think, the way we pay and added some extra value to our societies. 10 years, surely it is quite short for human's history, but it is a great progress for the evolution of human beings! 
 I saw many people — YouTubers, bloggers, and writers celebrating this great anniversary in their own ways. Videos, articles, speeches and animations, well, you name it. But, what has really shocked me is this screenshot from an exchange called FCOIN.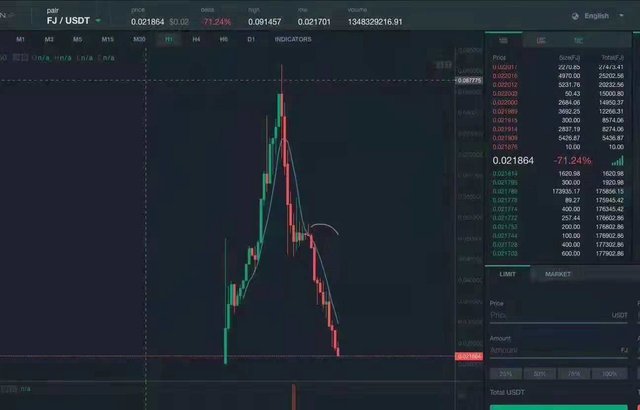 Thrilling, right? This is really a BIG GIFT for traders on 10 years anniversary of btc. W…T…F…!
Anyone who can explain this? Any experienced expert on trading can make an analysis? Please comment below if you can.
I am not professional on this, but I am pretty sure that many retail investors cried sadly. I believe the majority of you guys know what happened: yes, pump and dump!! The trading on this platform is a trap, targeting at retail investors especially newcomers! In Chinese, we have a vivid description of this phenomena: Ge Jiucai(割韭菜).
Umm, this is not the first time such a thing happened on this platform. Months ago of this year, many "waterfalls" appeared on Fcoin just in the blink of eyes. See pictures below: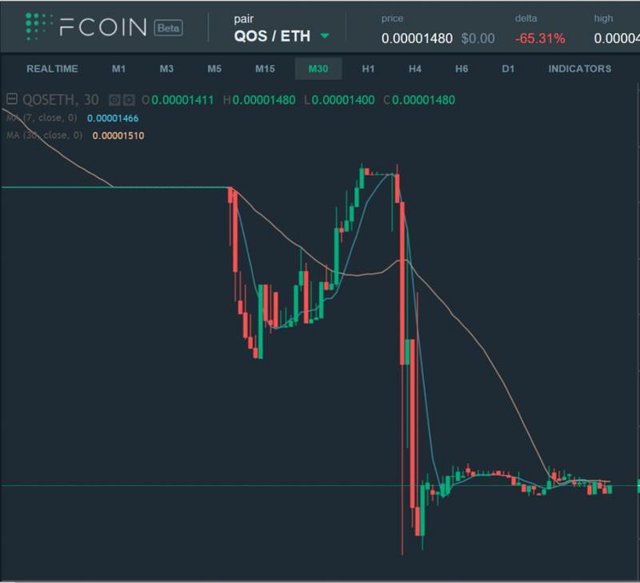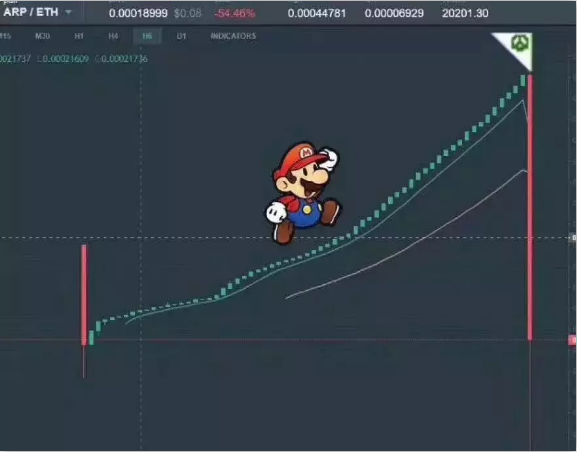 Wow, this reminds you of the game" super mario"
You may wonder: what is Fcoin and what is its business model? Who is the founder?
The founder is Mr. Zhang Jian, ex CTO of Huobi. 
It is said that FCoin initiated a new business model that can effectively turn cryptocurrency trading into mining, since it provides a means to obtain FT tokens issued by FCoin. More details, check here: https://www.fcoin.com/.
According to its white paper, the total amount of FT is capped at 10 billion, 51 percent of which will be allocated to the public and 49 percent will be held by FCoin and its investors.
CZ, founder of Binance thinks that this business model is just another way of launching an ICO with a higher price.
Many Chinese retail investors are quite angry about this and wanna talk face to face with Mr. Zhang Jian because they want their lost get compensated. 
Just copy these words "FCOIN 韭菜维权" and paste on Google, then click…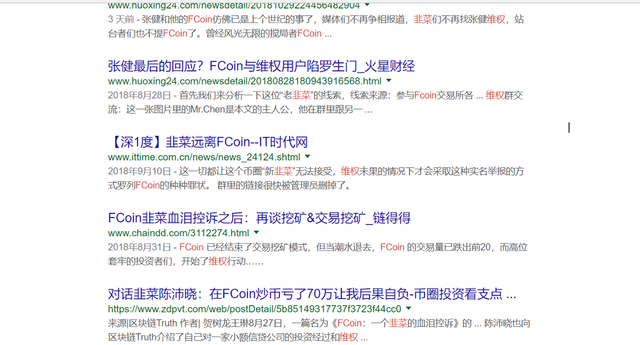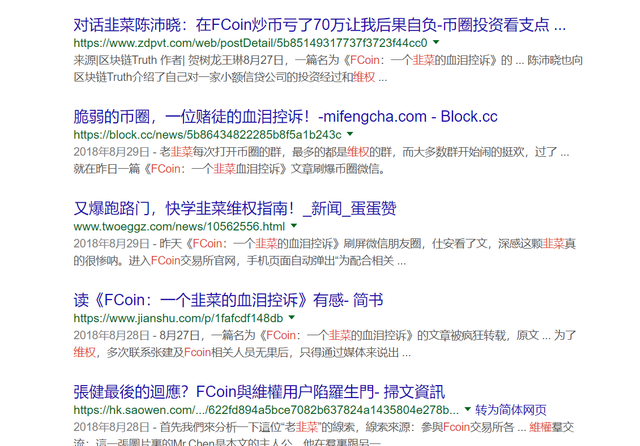 News in Chinese, use google translation for reading.
Fcoin now is operating in Japan. It is said that they will open a new exchange in Korea. Check these posts questioning Fcoin on twitter.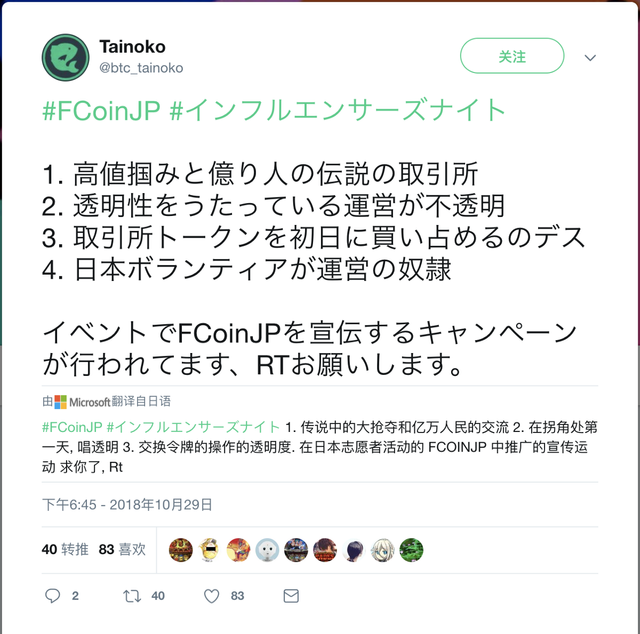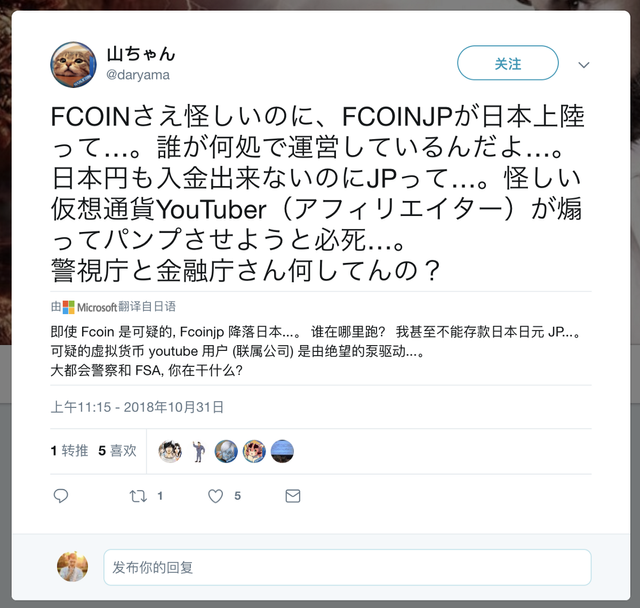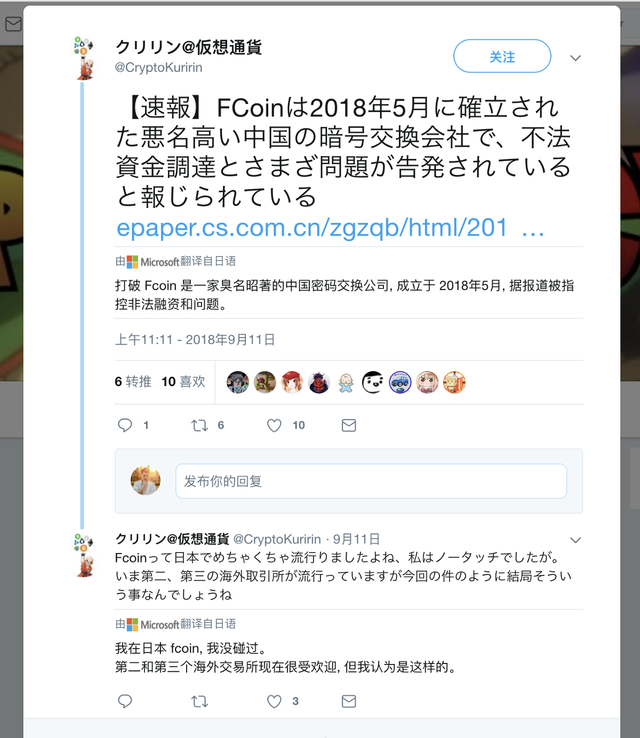 Scam or not? Well, no need to tell me the answer! Just be careful and make the decision on your own when you invest.
Finally, I have to declare that:
I have no personal grievances with Mr.Zhang Jian and Fcoin.
No one has paid or pushed me to write this article.
I am an INDEPENDENT writer, free of any organization, company, institutions and the governmental body.
The purpose of my article is just to remind everyone that be careful with Fcoin Exchange and its products. Another reason is that I DON'T want some people to destroy the ecosystem of crypto space and ruin the reputation of Chinese people and Chinese businesses.
We, Chinese people, are intelligent and hard-working. We love money. We'd like to make business with all the people in this world. But we hate tricks and intrigues! —— This is the common part in our nature, although we come from different culture backgrounds.
If you like this article, just spread this article among your friends, family members, partners, and your clients. No authorization or permission is needed. You can copy it and paste it on anywhere you like!