CryptoFinance 2017, featuring Vit Jedlička, Cédric Cobban (@cob) ++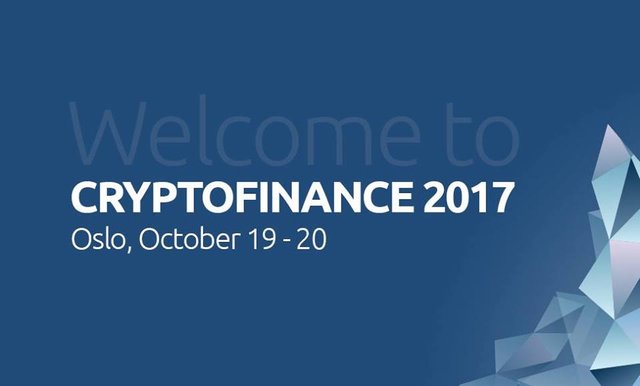 BitSpace will be hosting its second annual CryptoFinance summit on October 19th. The event will take place in Oslo, Norway at Ballroom, located right in the center of Oslo.
---
Following up on the success of last year's event, we want to make this year's CryptoFinance an even better experience for our attendees. Therefore, we are transforming it from an evening event to a full-day conference. We are moving this year's event to a more central location, and considering the recent explosion of interest around the blockchain space, we expect this conference to attract massive interest from the public. Therefore, we have chosen a venue with twice the capacity and expect an attendance just north of 400, hopefully on a sunny and colorful autumn day in Norway's capital.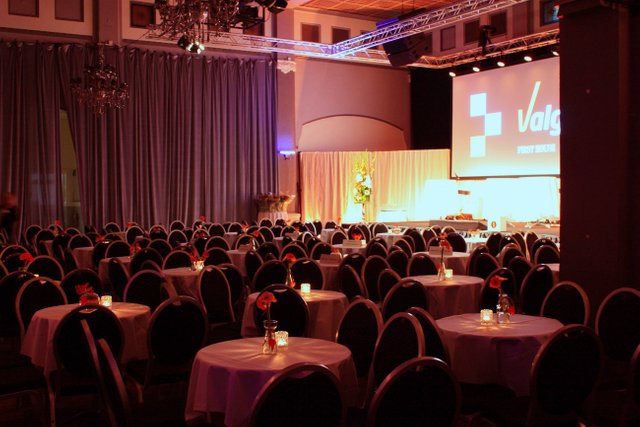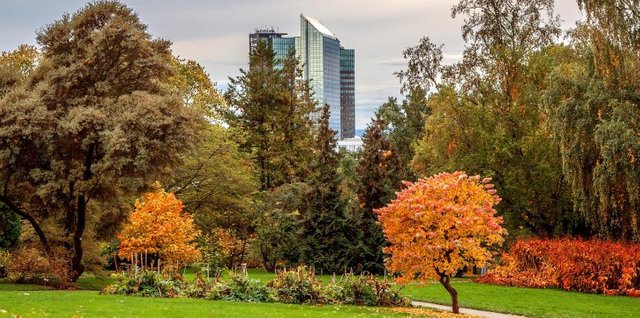 photo: www.visitoslo.com
Event pages
http://cryptofinance.no/
https://www.facebook.com/events/1547861175270977/?fref=ts
Speakers
Many more will be announced over the coming weeks, but here are our first announcements for the speakers confirmed for CryptoFinance 2017:
Vit Jedlicka, President of Liberland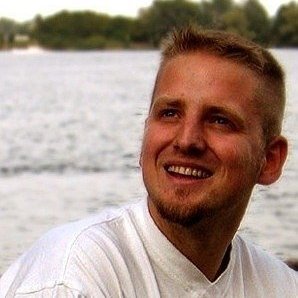 A prominent figure among the world's libertarian activists, the Czech pioneer, who turned 34 this week, has done nothing less than establish an entire country based on the principles of freedom. Liberland, the claimed piece of land on the Donau riverside along the Serbo-Croatian border, seeks to be the first country in the world planning to base itself mainly on cryptocurrencies. Housing Liberland's official embassy in Norway, BitSpace looks forward to welcoming President Jedlička and hearing him present his visions for blockchain implementation in the new-found country.
Cedric Cobban ( @Cob ), Muse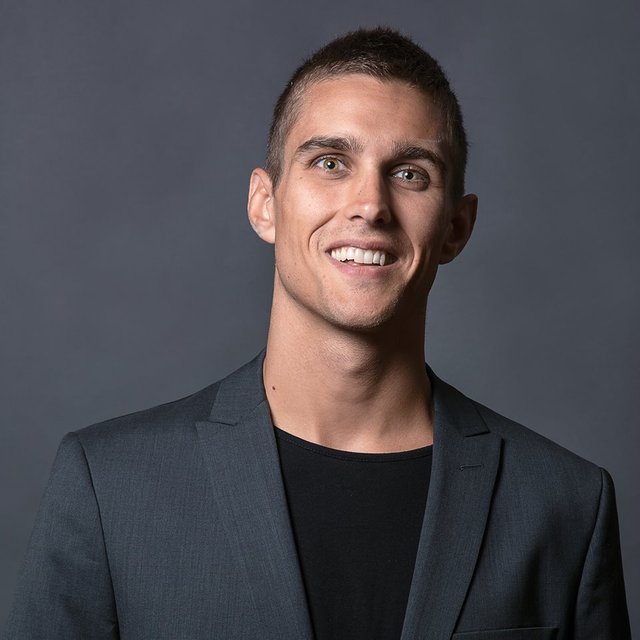 Cédric is a central figure in the graphene community, and has made a big name for himself here on Steemit. The green-eyed French Canadian, who some of us had the pleasure to hang out with at this year's Anarchapulco, is the Steemit ambassador of Muse, the music blockchain aiming to help musicians solve copyright issues and simplify the payment process.
.
Stephan Nilsson, leader of the Norwegian Bitcoin Association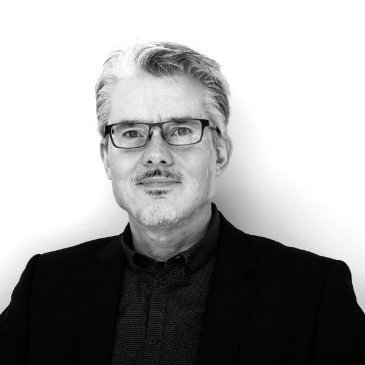 Our Swedish friend Stephan Nilsson is the leader of Norway's Bitcoin Association and has been regularly featuring in Norwegian financial media covering Bitcoin over the past few months. Stephan has decades of experience from IT and is working as a solution architect at Skye Consulting. He specializes in Systems Integrations and has a devotion for Blockchain/Bitcoin technology, DLT, EoT, IoM, IoT, Distributed Systems, Open Source and Peer-To-Peer.
Lasse Meholm, author and IT Business Development Partner, DNB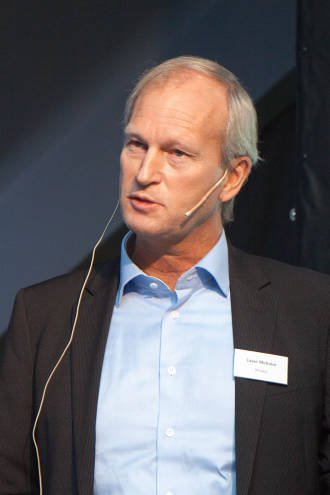 Lasse is the leading expert on blockchain in Norway's biggest bank DNB. He works with asset and wealth management, helping the bank participate in the transition to the digital age of web based assets. This year, he has published a best-selling book on the history and future of money, titled (translated) "Money from Caveman to Robot". We are honored to have him as a member of our [advisory board for BitGate](
https://bitgate.no
), and we are looking forward to hearing him speak at CryptoFinance 2017.
__
Ticket information
Tickets will soon be available on Eventbrite.com. Pay attention to our future announcements so that you are not late to the party.
Attending Steemians
Plenty of Steemians are already on Facebook's attending list, including @clains, @spectral, @camilla, @ola-haukland @nippel66 @vannfrik @handuveet @onsaca @kiimo @felix.mg1 @paalt @ivard. You can be sure to get frequent updates on the progress of the conference through the members of the Steemit platform. We will also do a video livestream so you can follow the action live.
If you want to attend, sign up on our Facebook event and let us know in the comments below. We will make sure to add you to the list give you a follow :)
Attending from abroad?
If you are traveling from abroad, you may want to choose Oslo Airport Gardermoen (OSL) as your destination airport. Please be aware that Oslo Sandefjord Airport (TRF) is nearly two hours away by bus (airport express).
Additional workshops and events
In addition to the main conference, we also want to give extra value to the attendees, especially the people traveling from afar. Therefore, we will host additional meet-ups and workshops, which we want to build around the visit of the Liberland delegation. If you find the Liberland project interesting, you will most definitely get major value in attending here. Worth the time and effort it is to get here. BitSpace is also the Nordic ambassador of EOS, and we are planning to host an EOS-related event.
Social gatherings
We also want to make this a positive social experience and networking opportunity for the people attending. As the conference is nearing, we will announce our plans for a couple of informal social gatherings, most likely on Wednesday and Friday evening.
The event is only 41 days away (from today, Thursday 7th), and we are super excited!
Stay tuned for more updates.
---