MASTERCARD & CISCO JOIN EEA - Amazing News for Ethereum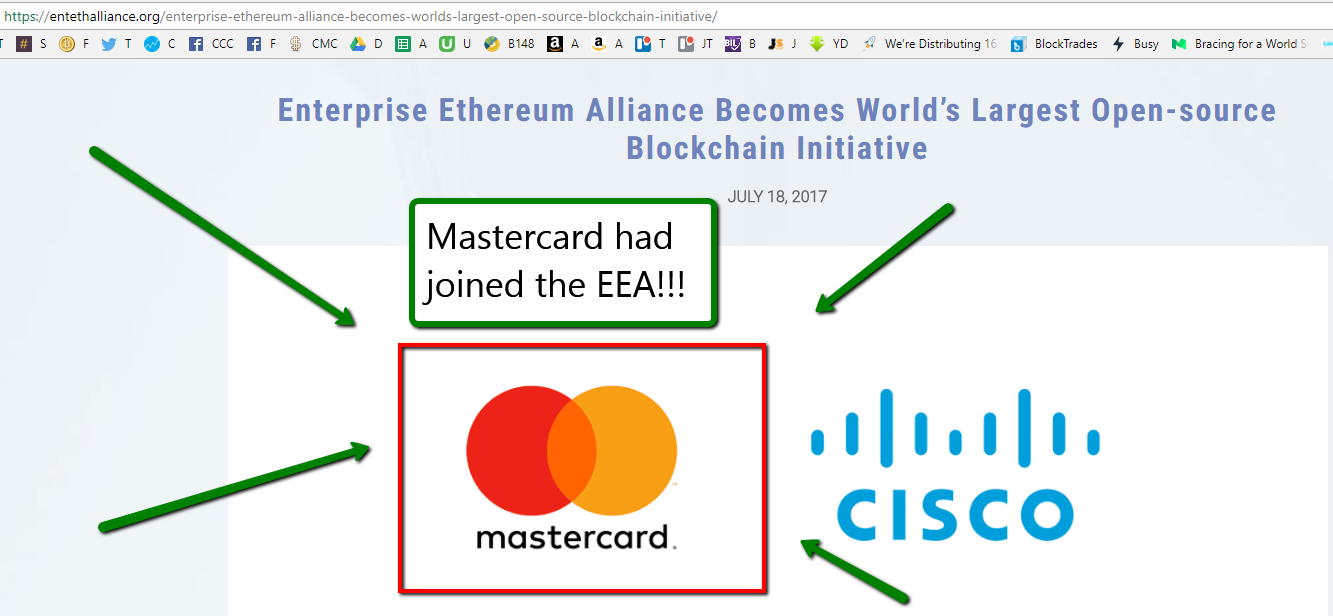 Just a few hours ago there was a press release by Ethereum Enterprise Alliance which went viral on /ethtrader and /ethereum on Reddit. The big news is that Mastercard are now part of the EEA which is a big bullish sign for Ethereum. EEA were asked by Mastercard not to make the announcement in their press release, suggesting that Mastercard would announce that news themselves:

Not only that but Cisco joining is also great news for cryptocurrency as a whole, especially considering the one and only Chuck Norris is working for Cisco!
Reddit is going crazy and Ethereum fanboys are going crazy about the idea of the flipenning finally happening:

Ethereum has been on a very strong uptrend going from a low of 135.39 USD a mere two days ago, reaching up to 267.99 at the top of the uptrend today. That is a couple of dollars away from a doubling in price within less than 48 hours.
The price has since dropped down to 228 USD but this correction doesn't necessarily mean the end of the bull trend.
What is your opinion about this news?
Amazing incredible OMG going to the moon lambo flipenning or meh over hyped let's see what happens nothing specific announced yet news?
Comment down below your guess of the price of Ethereum within 24 hours from now and I'll upvote the closest prediction within a day!
Upvote the post and follow me on Steemit if you enjoyed the post!
See you at the top,
hooked2thechain