Bitcoin Price Drops As Altcoin Send Mixed Message
It has been noticed on 10th of Saturday Cryptocurrencies suffers a huge losss and not only Bitcoin suffers it there are more 20 cryptocurrencies suffer with it.
As you can see the red blocks are showing sudden falls in cryptocurrencies.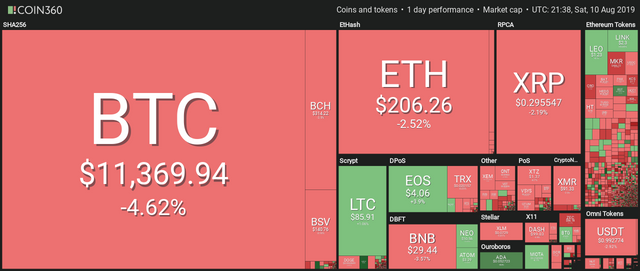 As we can see in the graph Bitcoin is down by 4.62% on 10 of August. The value of BTC is falling from $11.800 to $11,400 in just a chance of minutes . And when we look at General Bitcoin Charts , BTC is always going up to 5 % to 5.5%.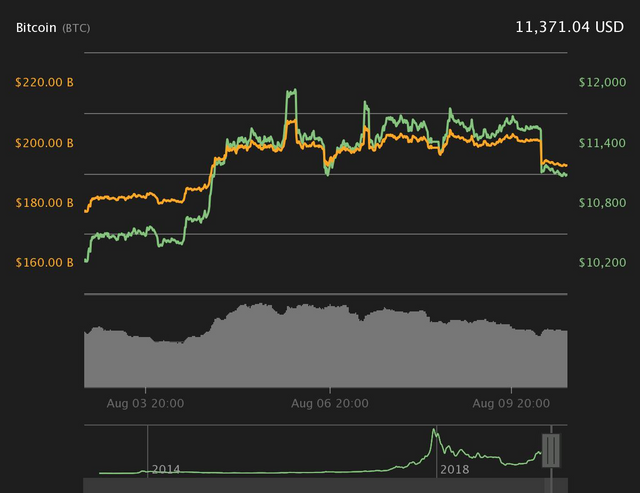 Talking about Ether(ETH) , It is on the No 1 Position with the value of $22 Billion and next is Ripple,s XRP with the value of $12.45 billion at the time I writing this blog.
But as you can see in the charts Ether value is decrease by nearly 2.64% over the last day.
At the time I am writing this Value of 1 Coin of Ether is around $206 and it has been dropped around 6.80 around this week.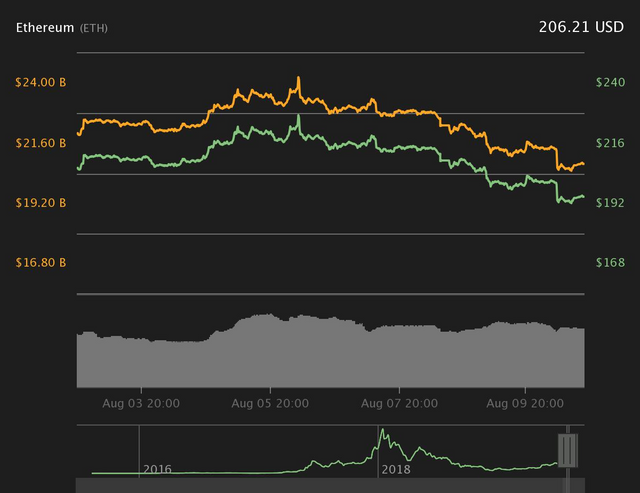 Talking about XRP, it has been down to 2.1% over the last 24 hours period time. It's price has been fallen down by 5.21 %.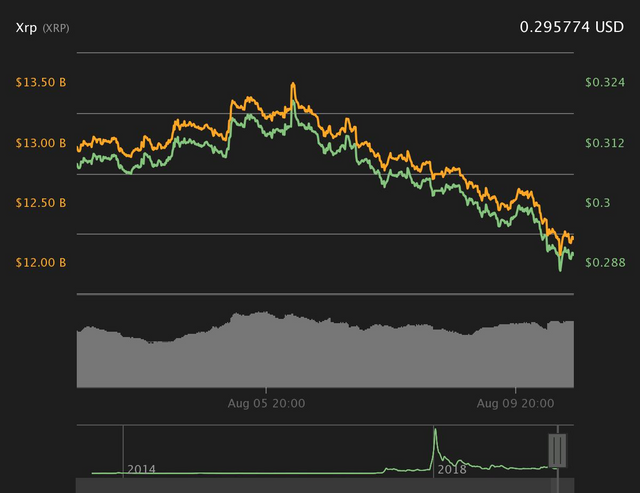 In all of the Top 10 Crypto some currencies are gaining its values like Cardano (ADA) at 10.46%.
But , Tezos ( XTZ) has a huge fall by 5% , largest loss .
All of the graphs has been taken from Coin360 https://coin360.com.
What's Your view on this blog comment below ?
Comment Your Opinion
Thanks
Brahmesh . @brahm123