This Bitcoin Treasuries List Concerns Me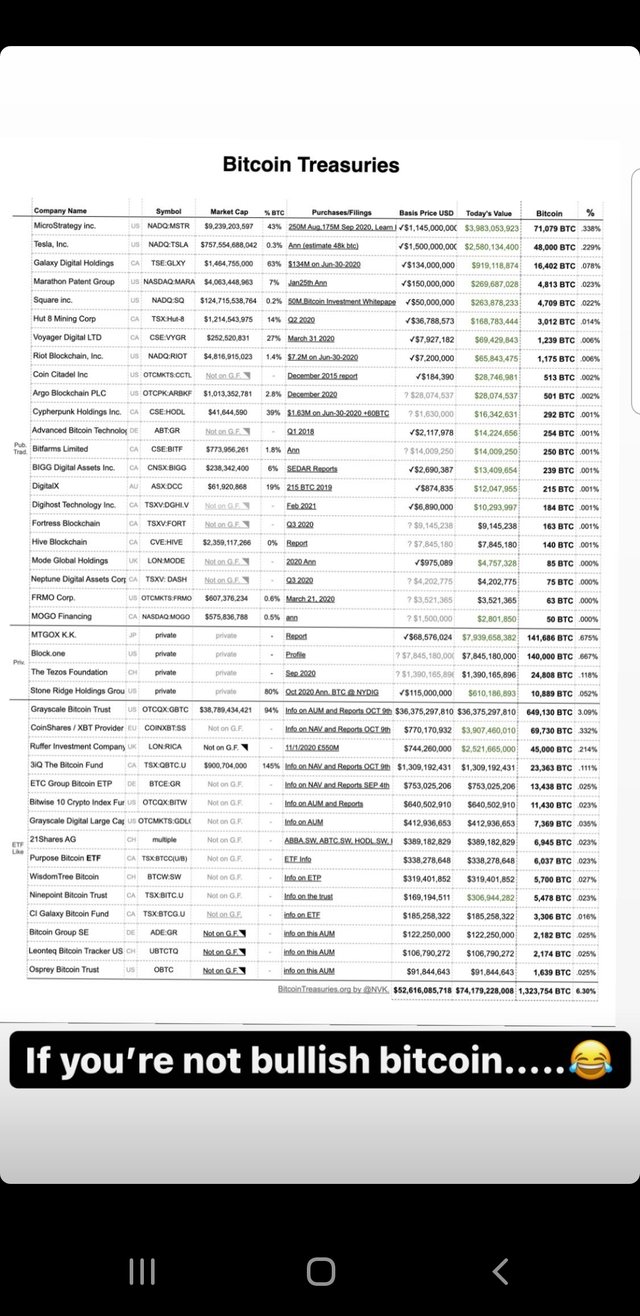 It is a very interesting list but some of the Bitcoin stacks on the list are surprising. Concerning in other respects. For one you still see Mt Gox on the list and I'm assuming that is the trustee for Mt Gox over in Japan. The exchange got hacked in 2014 and they dumped on the market in 2018. They could certainly dump on us again it appears.
Also Tezos and Block One which is the company responsible for the EOSIO software coming in with very large stacks. The reason I see those as odd / concerning is they raised the money from individual investors who expected them to use the resources to make those dominant chains successful. As we can see Tezos and EOS slipping down the ranks on CoinMarketCap.
I have scratched my head at a lot of Block Ones decisions. They paid 30 Million for Voice.com and it is a basic looking platform running internally on a Testnet. Verbiage about it's future has been vague like "The Voice token will be compatible with the Mainnet." Now they are running around going on about "ProFi" but again I feel like they are just trying to get people excited over nothing. With Billions of dollars most people would expect more results but they mainly used the money to stack Bitcoins. How cute
The other one on there that is weird is listed as Hive Blockchain but that isn't the fork of STEEM. That is another entity.
What do you guys think of the list?