Bull Signal for Crypto Market? - Are Tech IPOs the Reason?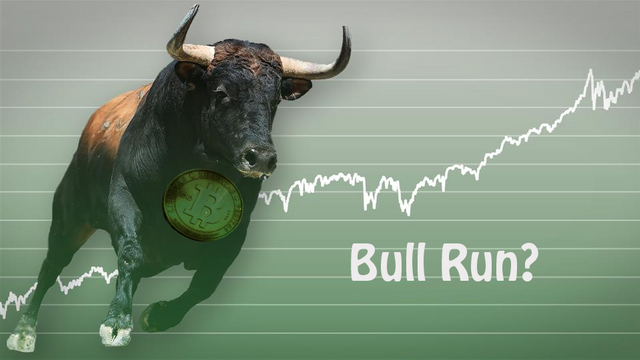 It has been a crazy ride for crypto enthusiasts lately where we have witnessed bitcoin reaching $20,000 in January 2018 and crashing down to $2,950 recently. There are rumors about it's happening being intentional or influence which is not that hard for some of us to believe as this has been proven that people who control our financial systems are not ready to accept the change.
Usually, with every pump and dump, there is very less information about positive news around the crypto market. however, crypto enthusiasts continued their wonderful work to take blockchain technology towards mass adoption with real-time use cases.
This time we have witnessed $20 billion dollars entering into the market taking bitcoin to new higher lows.
Are Blockchain-based tech IPOs could be the reason?
I personally believe this to be the reason behind this pump. As IPOs could be a way to bypass SEC involvement in the process and go public with less hassle. There are few big names like Robinhood, Huobi, Bitmain are moving ahead with a public sale by holding an initial public offering(IPO).
This is not just the old school idea of raising investments, but with companies working on blockchain technology that involve cryptocurrencies can surely, open a new door of investments for a mass population.
There a wonderful article posted by cointelegrah, I would recommend you guys to read to know more about, what IPOs are?
https://cointelegraph.com/news/the-crypto-ipo-race-is-on-from-mining-companies-to-exchanges
However, this purely my prospect. I could be wrong, or this could be another pump and dump. What you guys think about it, please let me know in the comment section below.