Free Ethereum for North American Bitcoin Conference Attendees!
Challengedac is giving Ethereum to the first 100 hundred  American bitcoin conference attendees who download the Challengeeos app! 
All participants have to do is download the Challengeeos app that is available in both IOS and Google Play stores. Once, downloaded users simply have to join the  American bitcoin conference challenge which is currently live now! Once joined users have to be at the conference address  ( 400 SE 2nd Ave, Miami, FL ) before 10 PM January 17th. Afterwhich the Ethereum will be deposited into the Challengeeos wallet of the user which can to sent to other  wallets if desired!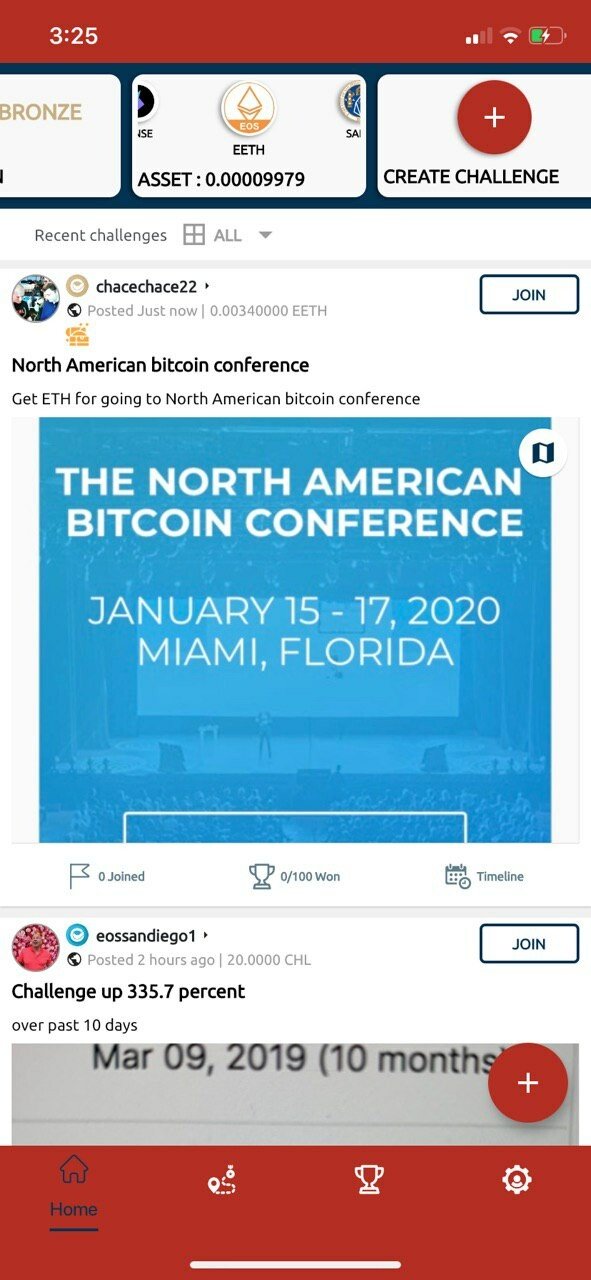 Download The Challenge App for your mobile Here=)
Android:
https://play.google.com/store/apps/details?id=challengedac.com.challenge_dac_app&hl=en_US&fbclid=IwAR2JFSGfevOI84dn9ABypt0aV1M-tlWwW7k-J2laz79faPgvowsS3k1_URA
iOS:
https://apps.apple.com/us/app/challenge-fun/id1478759780
Buy CHL via @newdex-io:
https://newdex.io/trade/challengedac-chl-eos
Buy CHLP via @steem-engine:
https://steem-engine.com/?p=market&t=CHLPFollow ChallengeOS Official accounts:
Website: https://www.challengedapp.io
Telegram: https://t.me/Challenge_DAC
Instagram: https://www.instagram.com/challengedacdapp/
Subscribe to ChallengeDac YouTube: https://www.youtube.com/channel/UCnYWlP_UT6k5EIfuLSD3Spg
Challengedac
Discord: https://discord.gg/HHXFfV
Reddit account: https://www.reddit.com/r/ChallengeDac
Twitter: @ChallengeDac