币市闲谈,BTC/USD开始下跌了,这波行情是不是完了?(Currency chat,BTC/USD began to fall. Is this wave finished?)
刚刚打开电脑,习惯性的点开交易界面,BTC开始下跌了,前天一篇我的文章里说了,BTC/USD大趋势上涨,每次回踩都是上车的好机会,将近6天前我就觉得BTC没有下跌风险,对它是近来走势是乐观的,不过我也没有想到昨天它上升的这么猛,所以昨天我没有发任何预测帖,因为我觉得没有必要。
现在BTC/USD开始下跌了,是不是它的这波行情结束了呢?
Just opened the computer, habitual point of opening the trading interface, BTC began to fall, the article the day before yesterday, I said, BTC/USD trend rose, each step is a good opportunity to get on the train, nearly 6 days ago I I don't think that BTC has any downside risk. It is optimistic about its recent trend. However, I didn't think that it had risen so violently yesterday. So yesterday I didn't send any forecast posts because I didn't think it was necessary.
Now that the BTC/USD has started to fall, isn't it this wave ending?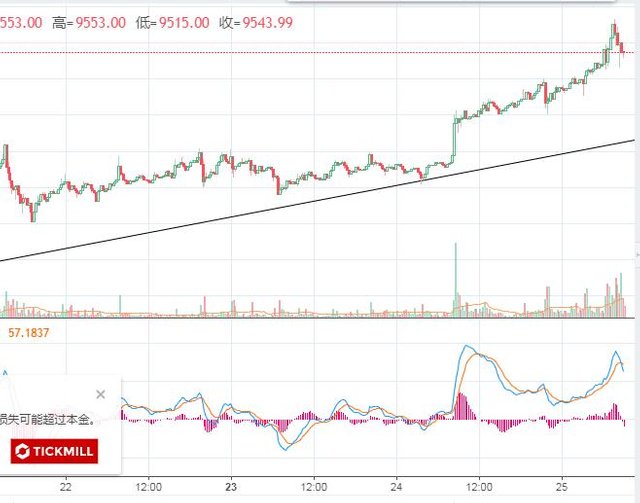 2018年4月25日 北京时间9:13 15分钟图
April 25, 2018 Beijing Time 9:13 15 minutes
15分钟线在9628开始下跌,这里出现风险,开始回踩,第一支撑看9565。
The 15-minute line began to fall at 9628. There was a risk here and we started to step back. The first support looked at 9565.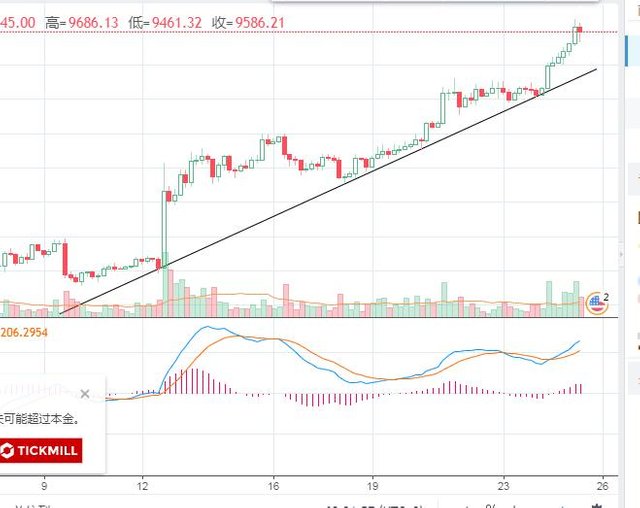 2018年4月25日 北京时间9:22 4小时图
April 25, 2018 Beijing Time 9:22 4 hours
日线未见风险,4小时线上升通道没有跌破,还有6天的安全上升期。
总结:回踩既是机会,大趋势依然上升。
具体的回踩支撑价位就不在这里分析了,毕竟这个要实时分析。
以上是个人意见,不建议作为投资依据。
记得投票和关注啊!
https://steemit.com/@chineseman
There was no risk on the daily line, there was no break below the 4-hour line, and there was a 6-day safe rise.
In summary, stepping back is both an opportunity and the general trend is still rising.
The specific step back to support the price is not analyzed here, after all, this should be real-time analysis.
The above is a personal opinion and is not recommended as an investment basis.
Remember to vote and pay attention!
Https://steemit.com/@chineseman