SALT Lending Membership Sale. How and Why everyone can benefit from a SALT Membership.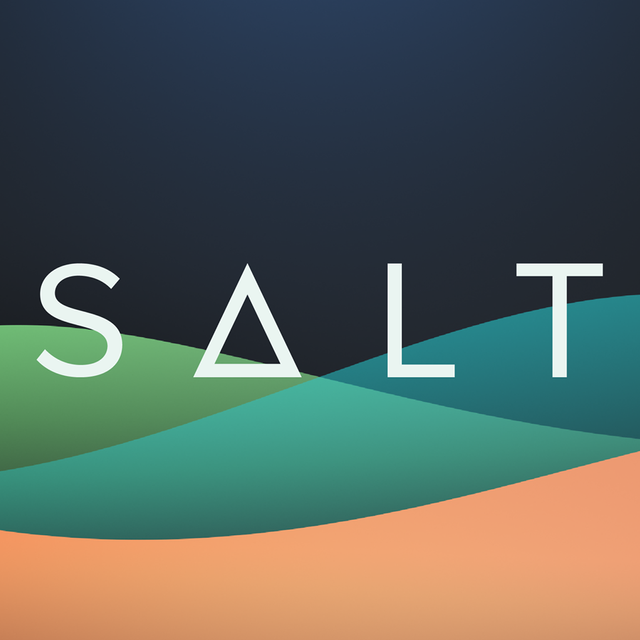 Are you HODLing your crypto, but really want to use some of that trapped money? SALT Lending is now offering the opportunity to take out a loan using your cryptocurrency as collateral. If you need cash, but don't want to sell your crypto, they offer the opportunity to take out a loan by leveraging your cryptocurrency. Once you repay your loan you get your crypto back.
SALT Lending started their membership sale August 15th, 2017. This is NOT a typical ICO. This is a membership sale for their lending platform. That means that if you are just looking to pump and dump a coin, this is not for you. However, if you have the intention of HODLing your Bitcoin and Ethereum for the next several years while they continue to grow in value, this may be the perfect opportunity for you to get some cash while your investment grows.

No Credit Check's
Very Competitive Rate's
Quick and Easy Application
No Early Repayment Fee's
KYC and AML Compliance
---
KEEP YOUR CRYPTO - GET YOUR CASH
As a student and a crypto investor this is an excellent opportunity for me. As many of you know, I mostly invest in cryptocurrency for the long haul and do very little day trading. Because I have no intention of selling my crypto for at least a couple of years, I can leverage a part of my portfolio for a loan to help me pay for school. I can pick the length of the loan contract and my APR and even use my extra membership tokens to reduce my APR even further (up to 2% reduction).
Collateral VS Credit Score
It's like a bank loan, but with a much more competitive interest rate that is based on the market instead of your credit score rating. Instead of checking your credit rating SALT only wants to know if you have the crypto assets to back up the loan you want to take out. No more discriminatory loan terms based on mistakes you have made in the past or your lack of enough positive history spelling out the terms of your loan.

If you are unable to make one of your payments, you may even use the option to liquidate a part of your leveraged crypto to pay that months payment or even liquidate enough to repay the whole loan amount and end the contract early. There are no early repayment penalties.
In the event that your crypto holdings go up massively in value you can either repay your loan quicker and get your crypto back, liquidate your holdings to cover your loan, or renegotiate for a larger loan. SALT is very versatile and offers a lot of opportunities.
---
Three Tiers of Membership

Basic Membership
To create a membership with SALT you need a valid email address and be willing to provide personal identifying information to satisfy their Know your Customer (KYC) and Anti Money Laundering (AML) compliance rules. The basic membership allows you to borrow up to $10,000 for a term of up to 3 - 24 months and only costs you 1 SALT token per year.
Premier Membership
If you step up to the Premier Membership (for 30 SALT tokens per year), you can have access to loans of up to $100,000 in several different fiat currencies (USD, EUR, GBP, JPY, RMB), customize your loans terms, lower your APR (up to 2%) with your SALT tokens, hardware storage, and potentially debit/credit cards issued by SALT. The Premier Tier offers terms from 1 hour - 36 months in length.
Enterprise Membership
The final tier of membership is the Enterprise level which allows for much higher borrowing limits and special terms. This tier is intended for large companies and investment firms. SALT is a very attractive option to new tech start up's who want to hold on to the thousands of Bitcoins and Ethereum they raised during their ICO crowd sales instead of just liquidating them to pay for their development and operational costs. This will likely make up most of their business in the future.
---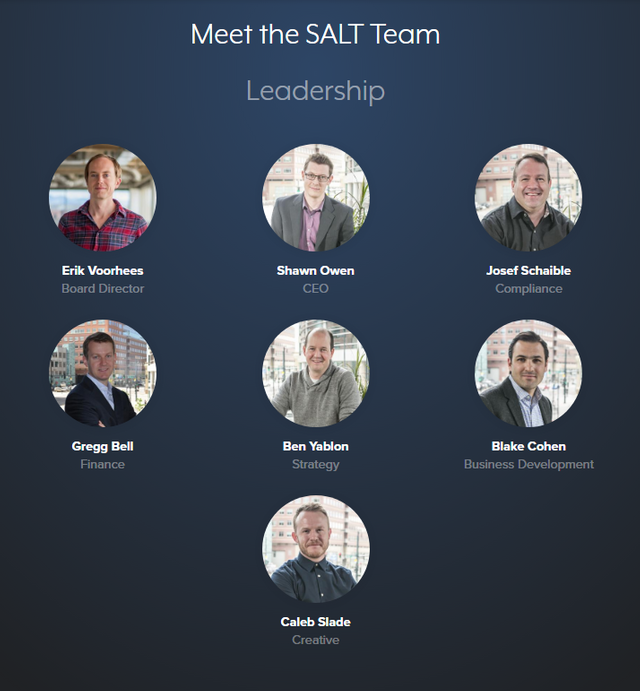 The SALT leadership team is full of talent and experience. From cryptocurrency to finance and legal the team is very well rounded and very qualified with decades of experience between them. However, as always, one stands out as the leader. Eric Voorhees is the board director for SALT Lending and is most famously known for his work on the ShapeShift platform. ShapeShift is one of the most successful trading platforms in the world and the experience Voorhees brings from the development of ShapeShift is priceless and irreplaceable.
The SALT development team could not ask for a better leader to help them create something amazing with this platform. The development team currently lists eight developers and they are off to a great start with qualified programmers and a clear road map for development. The lending platform is set for release by the end of 2017 so they have a lot of work ahead of them.
Here is a short list of some of their strategic partners: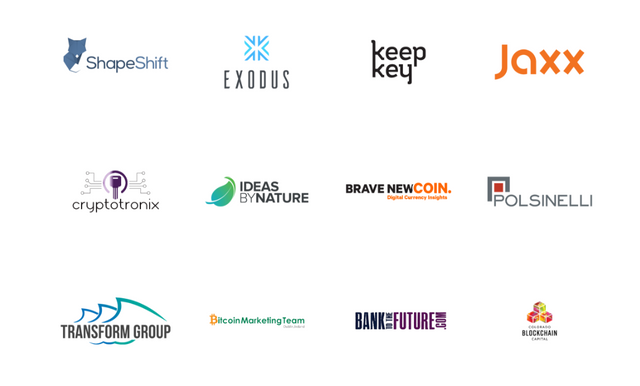 ---
Final Word
The SALT Lending platform is the first if it's kind, but many more like it will spring up soon. Their business plan is solid and the team they have assembled is excellent. Like I said before, this is not your typical ICO. This is a membership token sale. The value of these tokens may increase over time, but not by much. The value of SALT is their lending platform.
SALT Lending is an excellent solution for ICO Start Up's, Long Term Investors, Cryptocurrency Miner's, Students, and even Day Traders who are looking for fiat liquidity without liquidating their assets. There is a risk here as there is with any new venture, however, the benefits highly outweigh the risks. Just play by the rules and make your payments on time. Don't borrow more than you can afford to repay and don't leverage more than you are comfortable with. I know I may use this platform in the near future to help pay for my education, but that is my decision based on the fact that this is cheaper than taking out a student loan.
This may also help those with very large crypto holdings because instead of selling your crypto and paying capital gains taxes, you are leveraging your holdings for a loan that is not subject to the capital gains tax because it is a financial product itself and you have not actually sold anything for a profit. At least that is the way I understand it, please feel free to correct me if I am wrong on this point.
Please do your own research if you are interested in what they are offering. Watch their video's and read their white paper. Don't skip the terms and conditions and the membership agreement! And as always, I wish you all luck.
---
---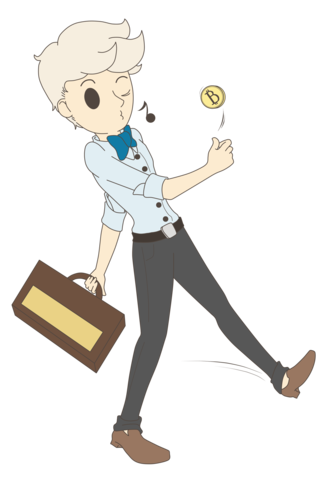 Thank you for reading and please upvote, follow, and resteem if your enjoyed my article.
All SALT Lending images used in this blog belong to SALT Lending.
This blog is written for informational and entertainment purposes only. I share my experiences and discoveries in the cryptocurrency investment world for fun, not profit. I do not get paid to promote anything. My opinions are my own and are offered freely. My opinions and suggestions and are NOT INVESTMENT ADVICE! Please do your own research before considering any investments and consider talking with a professional financial adviser.