It's happening! Lightning Network Wallet app just released on Google Play – God send for the third world!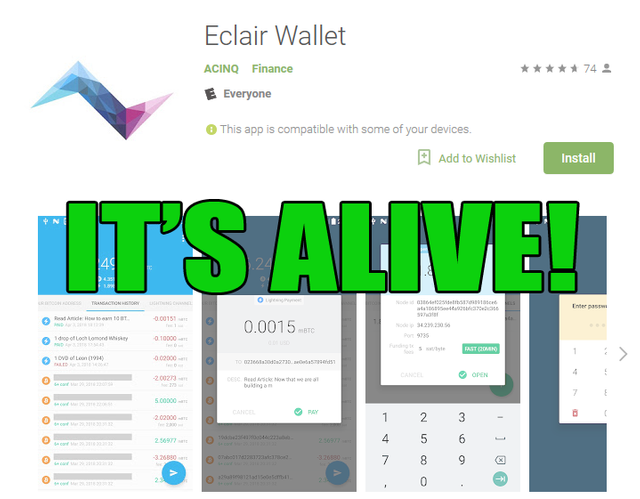 Hello my fellow Steemians and Crypto investors,
Until yesterday, Bitcoin's Lightning Network was mostly not very user friendly.
Even though a lot of advances have been made this year, most of it has been technical infrastructure building blocks, only available to highly skilled developers working at the command line level on Linux terminals.
Well, that all changed yesterday with the launching of the Eclair Wallet at Google Play's Android store. This historic milestone signals a major step towards mainstream adoption of the Lightning Network since it makes it available for regular users.
"The Eclair Wallet is a next generation, Lightning-ready Bitcoin wallet. It can be used as a regular Bitcoin wallet, and can also connect to the Lightning Network for cheap and instant payments," - Developer's app description on Google Play.
The forgotten and unbanked of this world stand to benefit the most
I believe that, in particular, this is very good news for the third world. People living on the first world are already privileged by a banking system that mostly works (though still slowly and barricaded), they have easy access to credit, money transferring apps etc.
It's the other three billion people without any access to these tools but with $25 dollar Chinese cellphones on their pockets that stand to benefit the most from these new Bitcoin developments.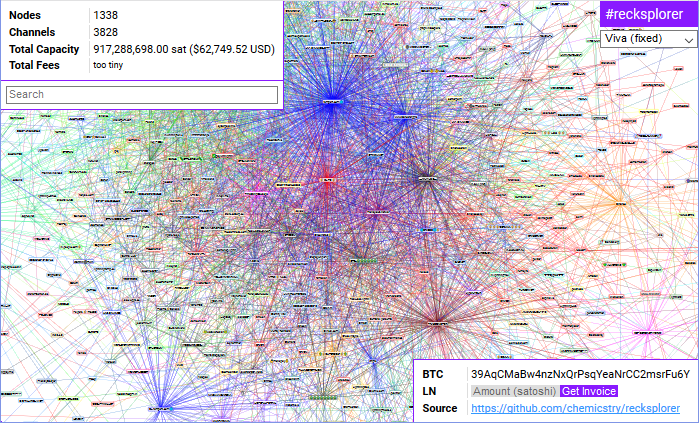 The Lightning Network continues growing steadily. It now boasts over 1300 nodes and counting.
A simple Android app that allows them to transfer money easily and with low fees anywhere in the world is a godsend for the unbanked. They can now be part of the world economy they have been excluded from for so long.
Old services like remittances and money transfers that charged ridiculous amounts in order to pay off (bribe) corrupt government officials will be mostly bypassed as soon as some smart guy realizes they can do it cheaper and more conveniently from their phone now and it spreads like wildfire.
I'm personally already seeing this phenomenon, since I have been helping my friends living in Cuba @cubadetodo and @paquetedecuba buy and hold their first crypto currencies and begin using Steemit as a blogging platform.
Their reaction has been very positive, especially because now in Cuba because there's a lot of uncertainty with the two issued fiat currencies available: CUCs and CUPs. The government has been hinting one of them will go away but they are not telling anyone which one. In the past, the government has made similar moves, suddenly removing a currency from circulation and screwing millions of people's savings in the process.
Bitcoin mainnet will be like Gold. Lightning Network will be like credit and debit cards today, but better
I believe that in the future Bitcoin proper will be used for large transfers, anything exceeding thousands or millions of dollars, for which paying high fees is justified. Just like physically moving huge amounts of Gold between countries today is expensive, moving millions in Bitcoin will incur relatively high fees. Of course, it will be much less expensive and cumbersome than moving physical Gold, that's one of the main advantages of Crypto Currency!
On the other hand, Lightning Network will likely be more frequently used for day to day transactions, think credit cards and debit cards today, and for micropayments online, a whole new phenomenon that will change the internet as we know it, but that's a subject for another post.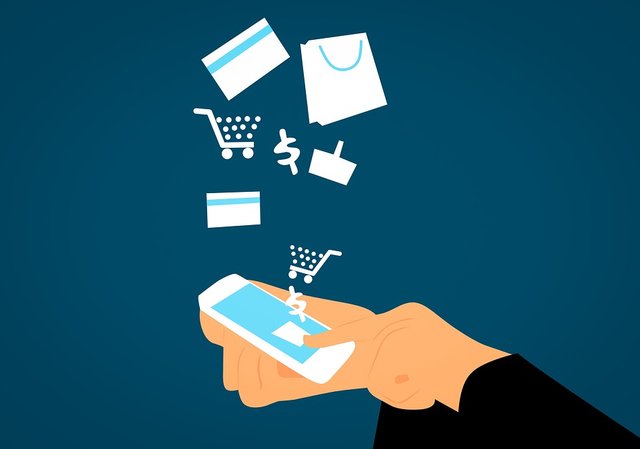 A bank, credit card, remittances, online store, micropayments app, a whole new way of life on your pocket. Image by Pixabay
A Testnet version of the Eclair Wallet app has already been available for some time on Google Play. If all you want to do for now is get a feel for it, you can use that version instead. Remember, this is still very new and there may be bugs and unforeseen issues yet.
You are not supposed to risk using too much money on the Lightning Network but why not play around with a few Satoshis? I'd say it's definitely worth it to get a glimpse of the future!
So, what do you think? Will Bitcoin's Lightning Network bank the unbanked and revolutionize Finance?
Do you think mobile wallets like Eclair will be friendly enough for regular users?
Have you played with LN yet?
Do share your thoughts and with the Steemit community in the comments below!

What have you been doing this crypto winter?
Accumulating patiently like a professional hodler.

Panic selling like a hopeless noob.
If you answered 1, go ahead and download Crypto Millionaire from the link below. This app will help you diversify in a smart way, especially right now that' it's such a good time to buy the millionth of supply of top coins on the cheap.
If you answered 2, sell everything and become a pimp. It's the only way you will be able to keep selling bottoms, haha!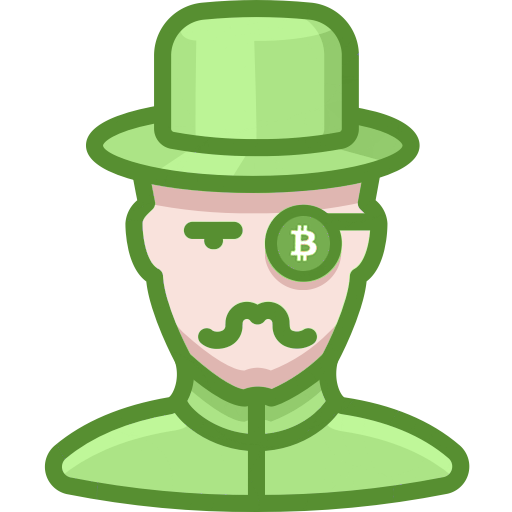 INVEST SMARTLY!
DOWNLOAD CRYPTO MILLIONAIRE from Google Play

CHECK OUT MY PREVIOUS POSTS:
Discover your Crypto Portfolio Score and back it up with latest Crypto Millionaire updates
Roger Ver and Bankster's nightmares - Bitcoin Lightning Network edition
New Portfolio Diversification Score for Crypto Millionaire!
These new Crypto Millionaire filters will help you find the best ranked value coins
How to bring normies to Steemit in three easy steps
Quantum Doom for Crypto? It's all FUD and here's why
WOW! Crypto investing app hits #4 trending on Google Play Finance! Just below Paypal and Zelle!
"It's Been Dismal" - Gold Coin Sales Slump As 'Bugs' Bounce To Bitcoin
Why China (or governments) can't stop crypto
The case for a million dollar coin! - Cryptocurrency wallet users vs Facebook users. Where are we now?
Don't forget to tell the community what you think of this post in the comments below.
Follow me for updates news and commentary on "sane" crypto investing.
Happy crypto investing!


XTR 109.224