BTC/USD :$8,450 1st test/$8,885 2nd test
Here is my Elliott Wave count for my bullish scenario.
We need to break the 2nd mark with conviction to be able to make a run at $10,000 again.
If we break down on either of these tests than we go down to the .786 Fib level ($7,832).
Lets hope for this one. I am bearish biased but yearning for the happy Bull days.
Be safe
Cheers
Small error in my sub-count (i,ii)they should be at $8024 and $7986 respectively.
Sorry about that.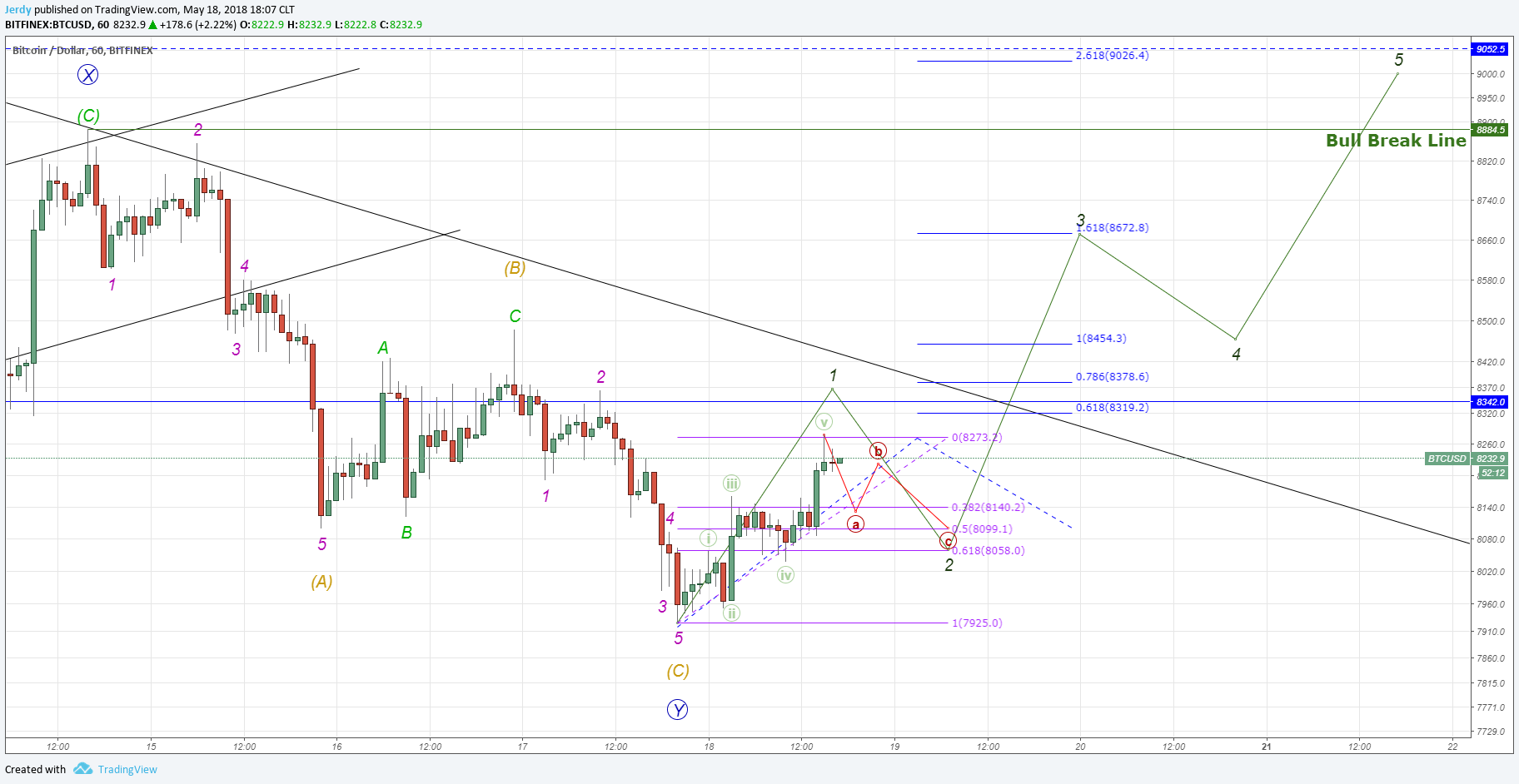 Daily perspective