Bitcoin (BTC) Price Update: Another Breakdown from $9,000?
Hi guys!
Here are my thoughts on bitcoin for today.
BTC - Daily Chart
Tools used: Ichimoku Cloud, Moving Average, Smoothen Moving Average, Stoch RSI and Trendlines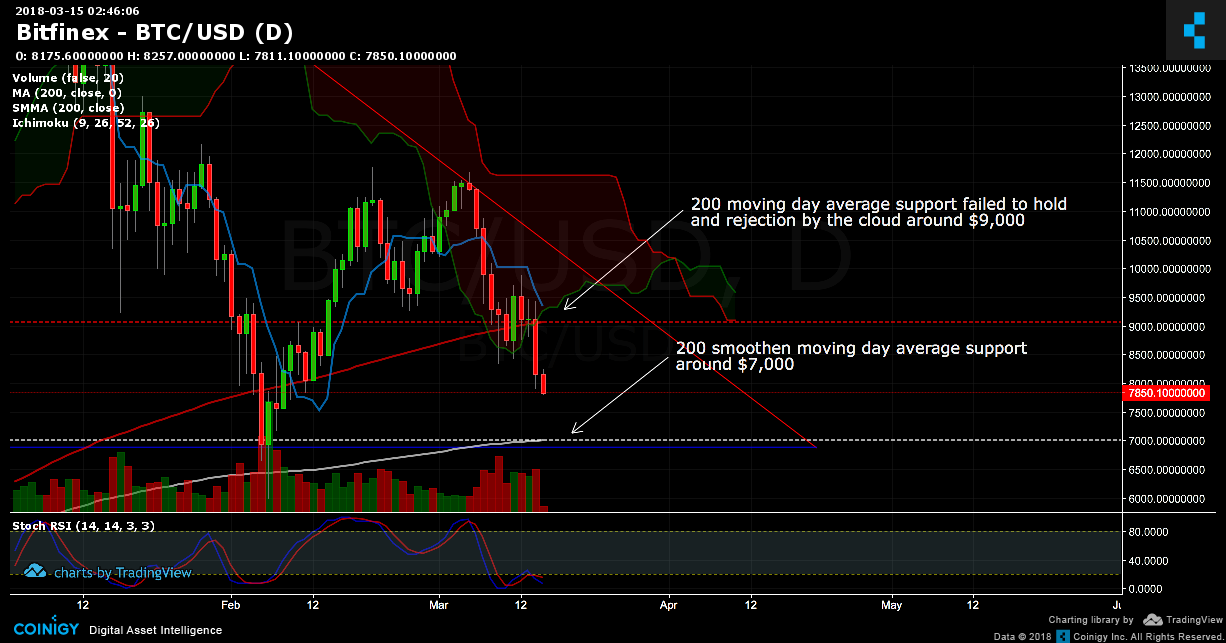 In my opinions $7,000 is the last strong support for bitcoin since this lines up with the prior support and 200 smoothen moving average. If this support line is tested and holds, I would expect a quick bounce but not necessarily means a rally to the upside.
Looking at this chart, I still think bitcoin is slowly going into a bear trend for quite a while (a couple of months). Since bitcoin never break the bull flag (I always refer to daily chart since it has less noise compared to other time frame).
Disclaimer
You know the drill guys. This is just opinion and not a financial advise. Do you own research and decide your own trades. Cheers!