We are open for Business. Sweet Victory, The Bitcoin ATM OPENS!
It took a few months, but Satoshi would be proud! At last we got our BatmanTwo Bitcoin atm up and running! Our launch last Friday February 22nd was a success. website www.couleebitcoin.com twitter @couleebitcoin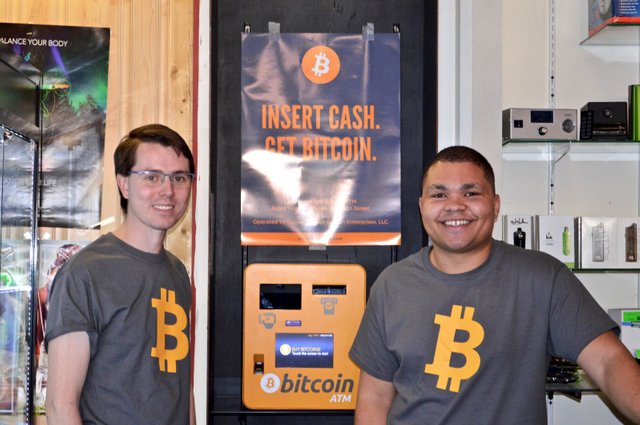 I am immensely proud.This has been a small dream of ours and to have it realized, just feels awesome. Up till now I have tampered my excitement, because those outside the Bitcoin and cryptocurrency community just don't understand how fun and exciting this is. We couldn't have done it either without our partners at Azara Vape, they carved out a little piece of their store for us, and have been nothing but accommodating.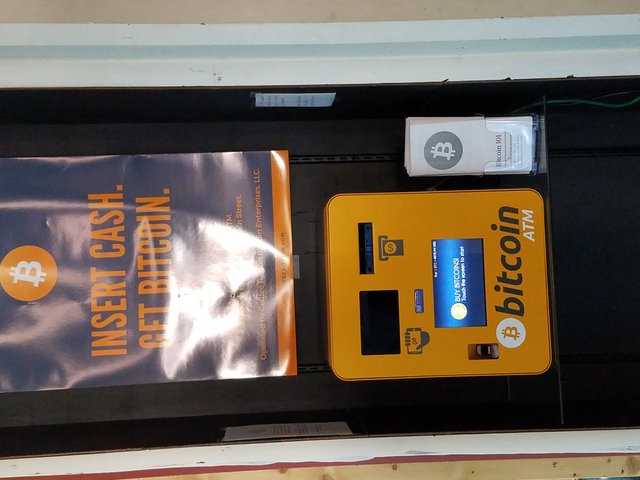 A local newspaper and TV station came by to interview us during our opening day. We had sent out a press release, but didn't know a Bitcoin ATM was newsworthy in La Crosse. The ATM was so easy to use also. If you have a wallet it takes a minute to purchase Bitcoin and have it right on there. I was really impressed with General Bytes and in future expansion, we will be looking at them first.
Thus far we have seen a small uptick in transactions. In all totaling $500 in Bitcoin bought our first week. We still have a lot of marketing and getting the word out to do, so this is really encouraging. Other the neon sign outside the store, we hand out brochures on campus, as we as hung up posters around town.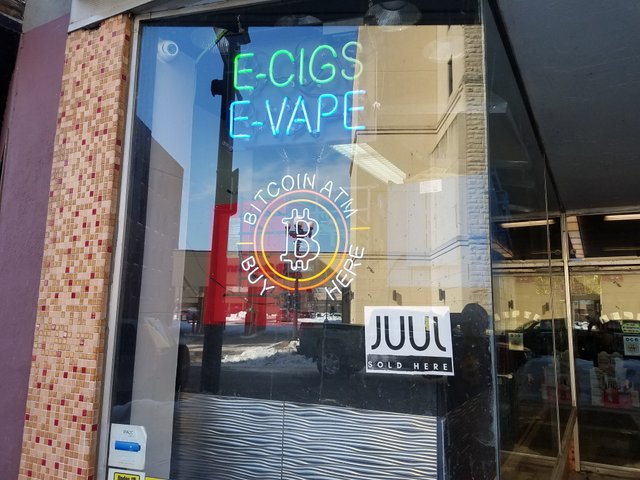 There was a hiccup with a purchase the other day. A customer chose the option to send their Bitcoin to a email (I know) and it encrypts the private key when it sends it to email. Well, he/she had trouble decrypting it, but we were able to help over the phone.
Anywho, hopefully we continue to run smoothly and other customers don't run into the same issue. This feels like the start, but it already feels like we are over the hill. All the work just to get this together and the one ATM was something, but now we are ready to rock and take this thing as far as we can! All the while spreading the good word of Bitcoin.