DeepCloud AI: where the Blockchain meets Cloud Computing and AI
Nowadays the use of the term cloud computing is becoming more and more common. This term indicates a paradigm of providing services offered on demand from a supplier to an end customer through the Internet, starting from a set of pre-existing, configurable and remotely available resources in the form of distributed architecture. The main services offered by cloud computing platforms are data storage, processing and transmission, but also computing power. This technology has a huge advantage as it allows companies to minimize, and in some rare cases even avoid, IT infrastructure costs. This is just one of many reasons for its rapid spread.
But on the other hand, the downside is that the cloud industry is governed primarily by giants such as Amazon Web Services, Google Cloud and Azure. Their cloud infrastructure is centralized, with resources running in huge data centers. Furthermore, these solutions are not suitable for creating decentralized peer-to-peer and IoT applications that require computing resources near edge devices.
But the real injustice is that anyone with a simple laptop could participate in the cloud computing market, offering their unused computing power to those who need it right now. This is impossible to achieve in centralized cloud computing where large companies are the masters, making the market an oligopoly.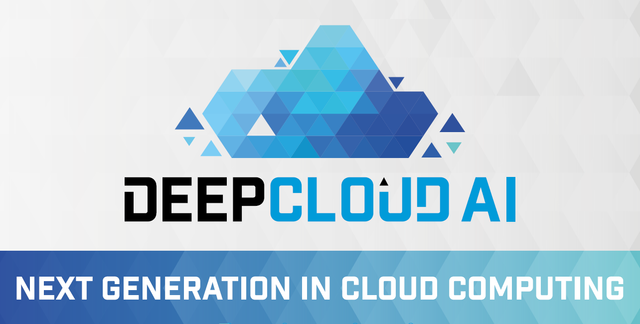 Decentralized Cloud Computing
This is where decentralized cloud computing comes into play: DeepCloud AI.
DeepCloud AI aims to merge modern emerging technologies to build a decentralized blockchain-based cloud computing platform, with the support of artificial intelligence.
The platform is essentially based on a two-pronged market:
Network Resource Providers: who can provide storage resources and processing resources for decentralized apps. Resource providers will earn DEEP tokens and will be able to choose a specific computing power to share, thanks to the Network Contributor's dashboard that will allow efficient resource management.

Decentralized Application Developers: who consume resources to run their own DApps. Each Network User on the platform can customize user services for their applications through the User dashboard. Users of the network will spend their DEEP token in order to use services. Users will also be able to select DApps from an Application Marketplace that will provide some reusable components to build their own DApps.
Last but not least, there will be a Community of Developers who will provide open source tools for developing DApps and IoT apps.
Integration of AI
Artificial intelligence will play a key role in DeepCloud platform.
There will be a matchmaking algorithm that will allow the network to acquire essential information for the correct functioning of the platform. For example, the matchmaking algorithm can abstract information about the position of the network contributor in order to make resources available in the vicinity of those in need that is essential in IoT applications.
Others use cases of artificial intelligence are the reputation and secure execution system, which will provide incentives for DApps developers in order to prevent malicious code; and it will be possible to suggest to users of the network how many resources are needed to meet their application purposes with the least possible cost.
Furthermore, thanks to the work of the AI, every masternode will classify the network contributors into clusters based on the type of service offered. A cluster is an aggregation of similar objects, in this case, it is a set of network providers offering the same services.
Thanks to AI it will be possible to put into practice both reactive strategies and predictive strategies.
Reactive strategies are very useful for measuring the current state of the entire system, like analyzing the effect of a transaction on the network.
Predictive strategies will use predictive and statistical models in order to try to predict the future behaviour of the system and/or to predict the use of the resources for future tasks.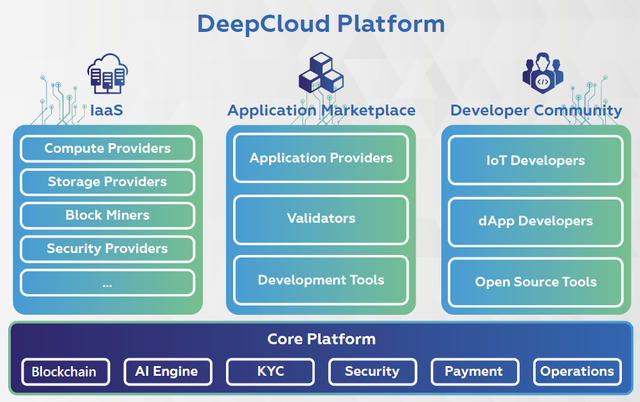 Structure of the DeepCloud AI platform
DEEP Token
As previously mentioned, the token used to access the platform services will be the DEEP token. Through the token, users will be able to pay for the services they want to use, while service providers will be rewarded in terms of DEEP tokens, as well as marketplace application providers who will have the opportunity to earn DEEP tokens.
The total supply of the DEEP token will be 200,000,000 DEEP and will be split into the following areas and in the following proportions: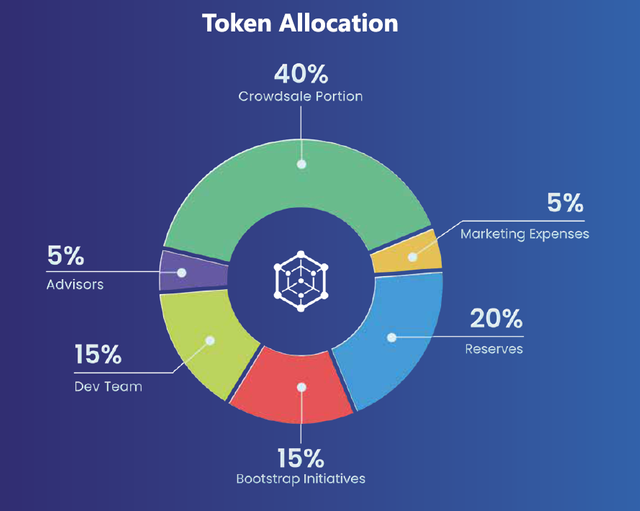 DeepCloud AI Token Allocation
Problems that solves DeepCloud AI
So let's take a look at all the problems DeepCloud can solve compared to a centralized cloud:
| Centralized Cloud | DeepCloud AI |
| --- | --- |
| ❌ No way to monetize excess computational power | ✅ Generate revenue from unused computational power |
| ❌ Focus on scaling, not on the proximity to the source | ✅ Match Providers and Consumers close to the location use (IoT apps) |
| ❌ Too expensive microtransactions | ✅ Zero cost and fast microtransactions thanks Sidechain and DAG |
| ❌ No trasparency | ✅ Full traceability thanks to Blockchain |
| ❌ Lack of good marketplaces for reusable components and tools | ✅ Application Marketplace |
| ❌ Lack of AI and sub-optimal management of resources | ✅ Smart management and optimization of resources thanks AI |
While in the figure there is a comparison between DeepCloud AI and the existing decentralized cloud computing platforms: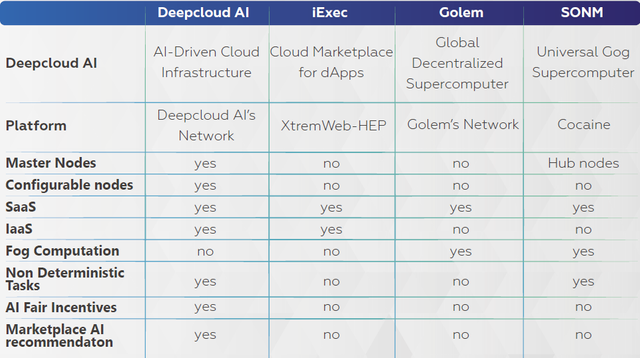 DeepCloud AI vs. other Decentralized Cloud Platforms
Links