Simple Crypto Tips #4 - GRANDE FINITA, TOLD YA BITCHES !
Everything started that I was sending tips what to buy/sell to my friends. Tips were good and more and more people ask me what to buy and when sell, and I hadn't time to respond everybody and explain why I think which coin will go up and which down. One day my best friend told me, that I can make facebook page with only simple tips and it will take me only few seconds. So here are my tips, last month we were in huge profits :P Check some graphs.
8th november - our tip buy on 62$ ltc, target 100$ (29th november we hit it) - In 21days +62% profit, with leverage much more (if you want some info about leveraging you can write us on facebook)
8th november - buy monero on 100$ with leverage, we recommended to sell it on 12th november (20% in 2days), when it was on 120$ and buy btc, which cost 6240$(now btc is 11k$, +75% profit). That's nice, isn't it?
When started rally, I woke up and looking on my blockfolio like this :D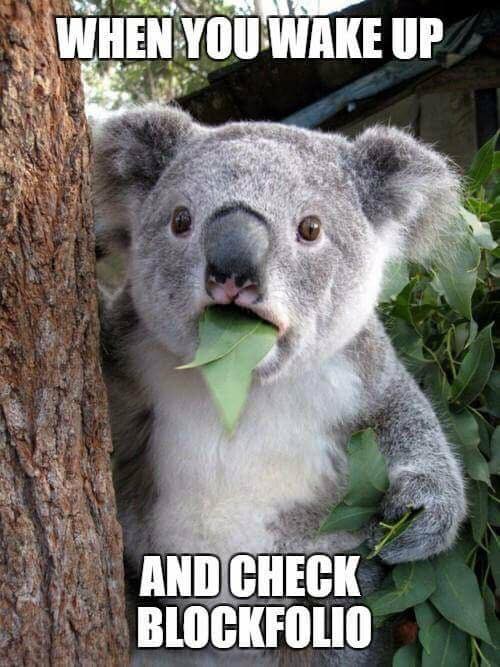 If you are beginner in crypto trading, check our page and follow us, we are team of experienced expert traders. We are happy to help new traders, so ask us everything on our facebook page, we are here for you 24/7!
link -> https://www.facebook.com/Simple-Crypto-Tips-282466885590281/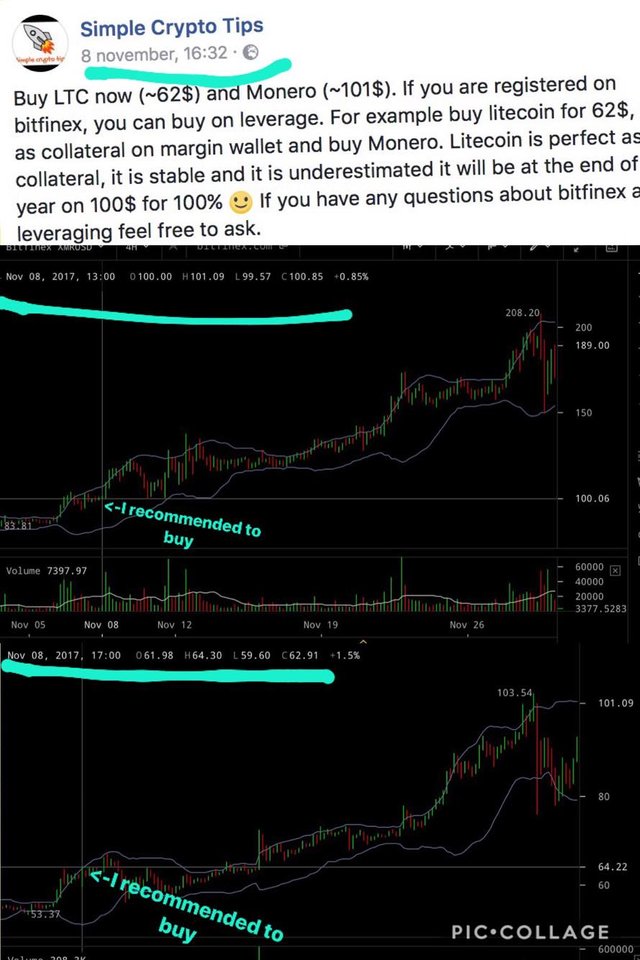 Register on bitfinex and start leveraging. Use my link and get 10% discount for fees: https://www.bitfinex.com/?refcode=Dj9teohSlA