Buying Items with Bitcoin in Purse! (First part)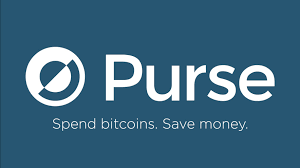 Good morning Steemians time without publishing here and in this opportunity I bring you a tutorial and my personal experience of how you can buy items with your Bitcoins using the Puese.io platform.
Before I start, I will tell you that the first question I asked myself and that I started to investigate was: Is Purse.io a scam? so I was in some pages of Reddit and YouTube where I found alarmingly some bad experiences, this was in early January of this year and then I ended up forgetting that issue, then in mid-February I went back to investigate more in depth and found that after all if there were some good reviews in those pages where they recommended the service so I decided in the end to try it.
What you need to start:
Sufficient Bitcoins at your disposal to buy what you want.
Your Bitcoins saved in a Coinbase account, this I recommend them a lot because it greatly facilitates the purchase process, if you do not have it you can open an account HERE, and then transfer your money to it, this point is not strictly necessary but automates and prevents you from sticking the transfer directions of the wallets
An account in Purse.io, if you do not have it you can open an account HERE, the great thing about having an account in purse.io is that It helps you to use your bitcoin to buy almost any item that is for sale in Amazon.
How does it work?
You can find the answer HERE, but in summary
Purse.io is a platform that communicates to people who have Amazon gift cards and discounts and to people who have bitcoins, in this way you request a purchase and you will have to wait for your order to be accepted by a person who will use the discount card or gift that you have and that will make the purchase for you and send it to the address you have provided and you will receive this purchase at your address you will have paid with your bitcoins for that item.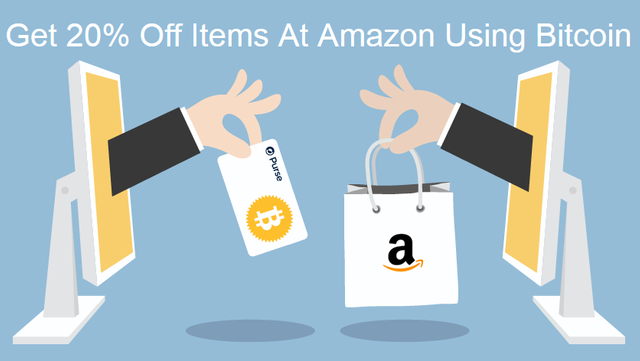 Factors to consider.
Purse.io is a platform that only makes shipments within the United States so if you do not live there or do not have a locker service that sends you after the purchase to your country then this service will not be useful.
Before making any purchase, the first thing to do is to place your shipping address.
Once you have your account in Purse.io the most advisable is to perform the various identity checks: mail, phone etc, and what I personally think is the most important thing is to link your purse.io account with coinbase as well you can make your purchases faster and without having to copy and paste payment links to purse.io wallets if not everything will be automatic as I had mentioned before.
My story:
Today my mother asked me to buy her a perfume, specifically Calvin Klein's Euphoria so I thought well, there I have some bitcoins that I have not used so I'm going to spend them using my Purse account. So I use the search of the page to begin
The purchase process:
As you can see I found it and should be fixed whenever it is as "Free Shipping", now I press on it to advance to the next page.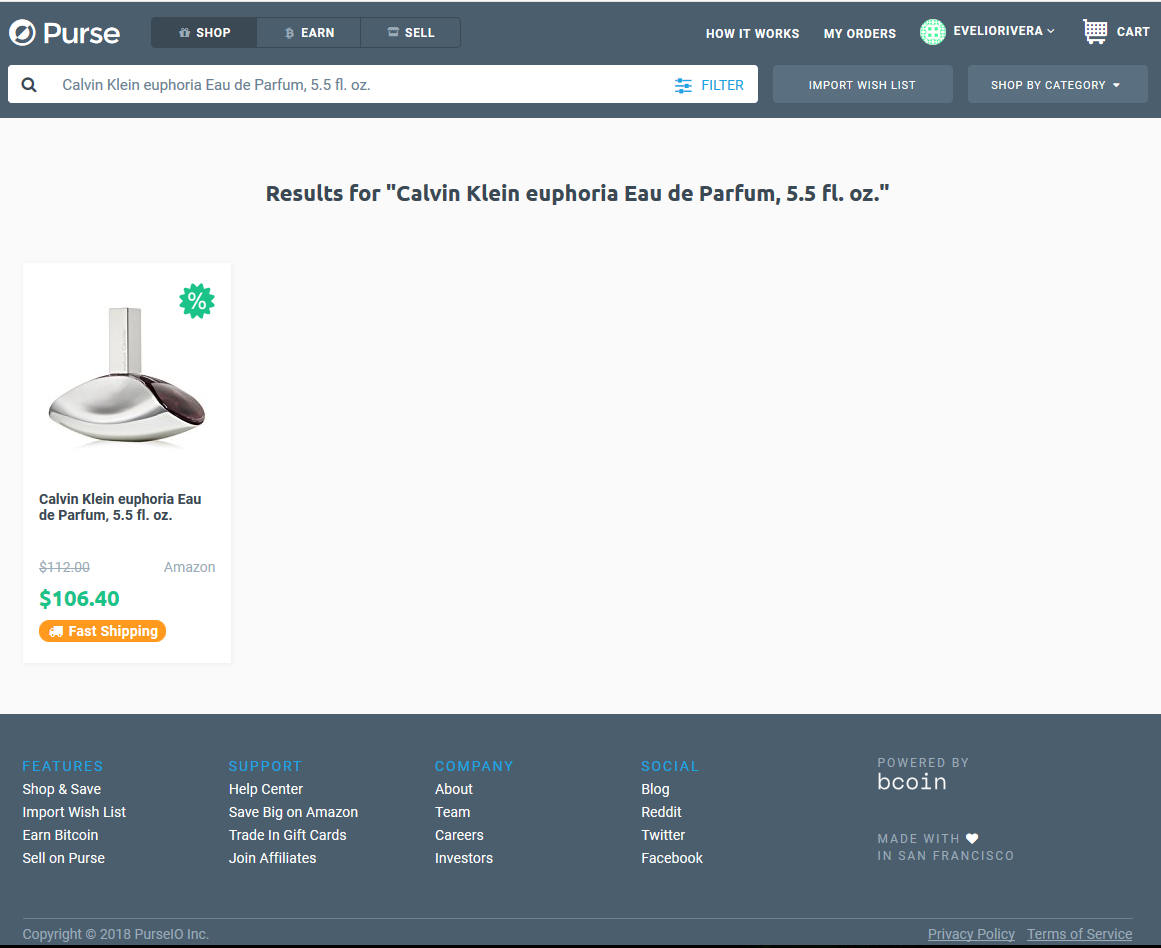 Now here you can see in detail what will be the purchase of the article, sometimes you can choose certain specifications of the article for this case this perfume comes in measures of 3.3 fl. oz. but I chose the one of 5.5 fl.oz, continuing with the purchase I pressed the button of "ADD TO CART".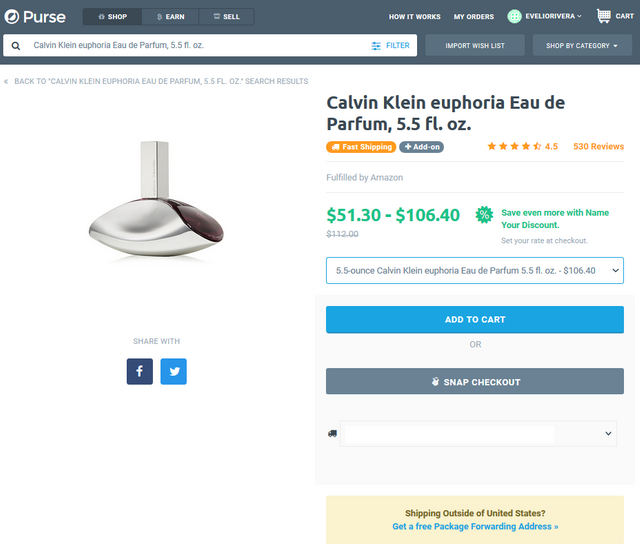 Here it is already added to my shopping cart and I will now press the "PROCEED TO CHECKOUT" button.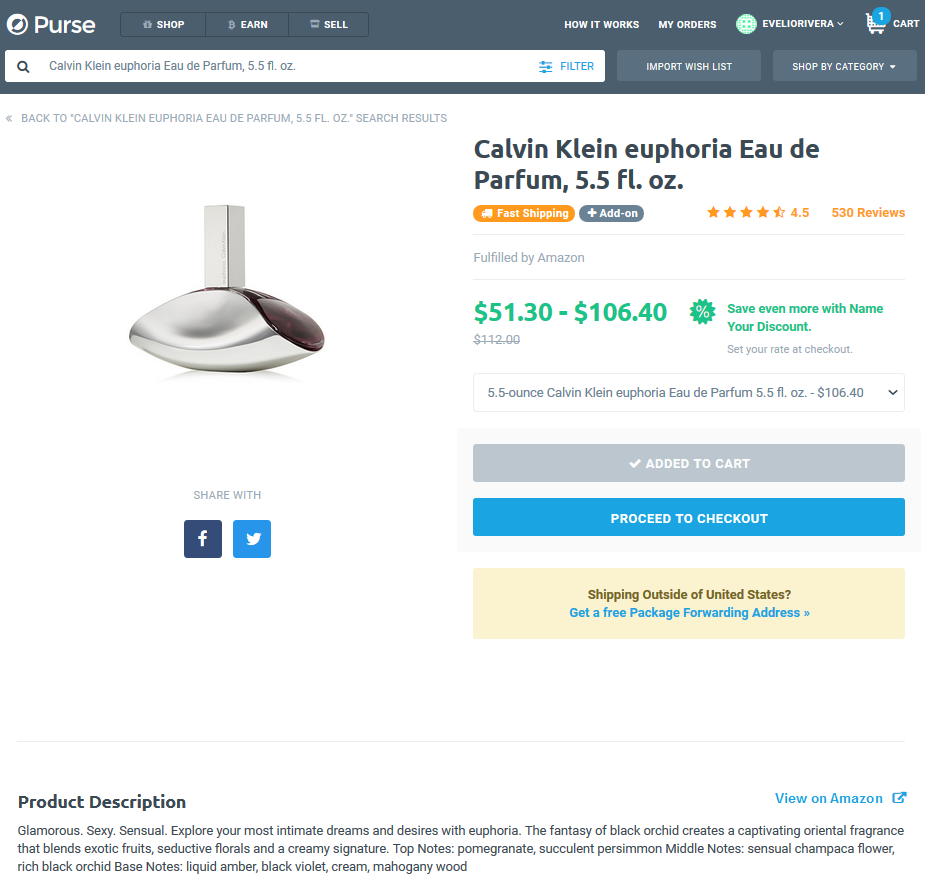 As you can see inside the shopping cart is the perfume and a detail of how much will be the cost of buying it using the platform, please note that bought at the original price we can achieve a better price using Purse.io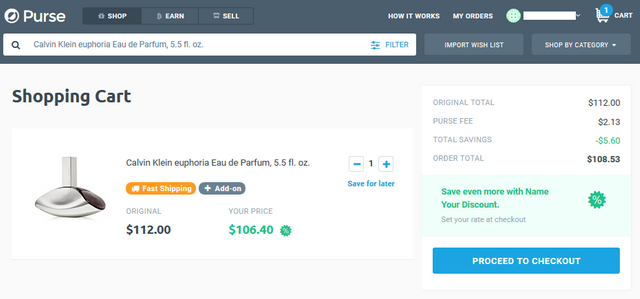 Before continuing I need you to pay close attention to this part, here we specify what is the discount that we would like to achieve for our purchase, varying from 5% to 30% and this has a trick, if you let yourself go and you choose 30% it could be that your order takes days or even weeks waiting for someone who can cover the discount to appear instead if you place 5% you will see that your order does not take more than a couple of hours to be taken and this is because there are more people who can offer a discount for purchase in this percentage, do not complicate and leave it at 5% and now to press the button "CONTINUE".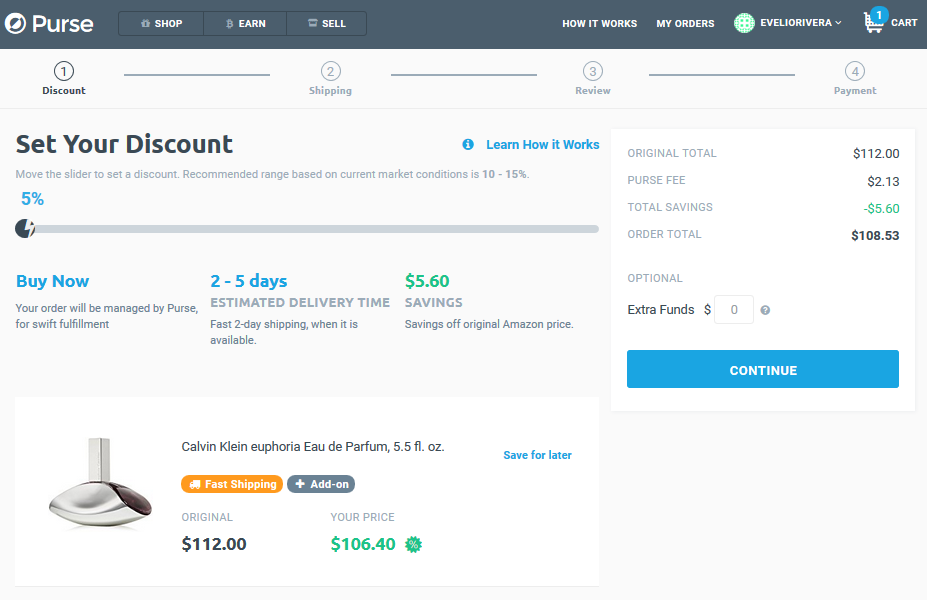 We continue and it is time to select your shipping address which you must have previously entered, there is also the option to have several shipping addresses but that will not be used so I will continue pressing the "PROCEED TO CHECKOUT".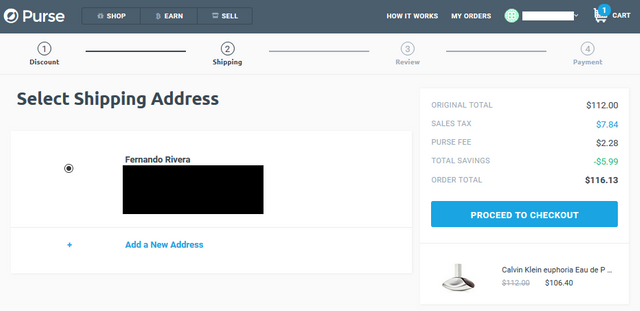 Now to finish it is only to place the Order using the "PLACE ORDER" button not without before giving a last revision to all the data.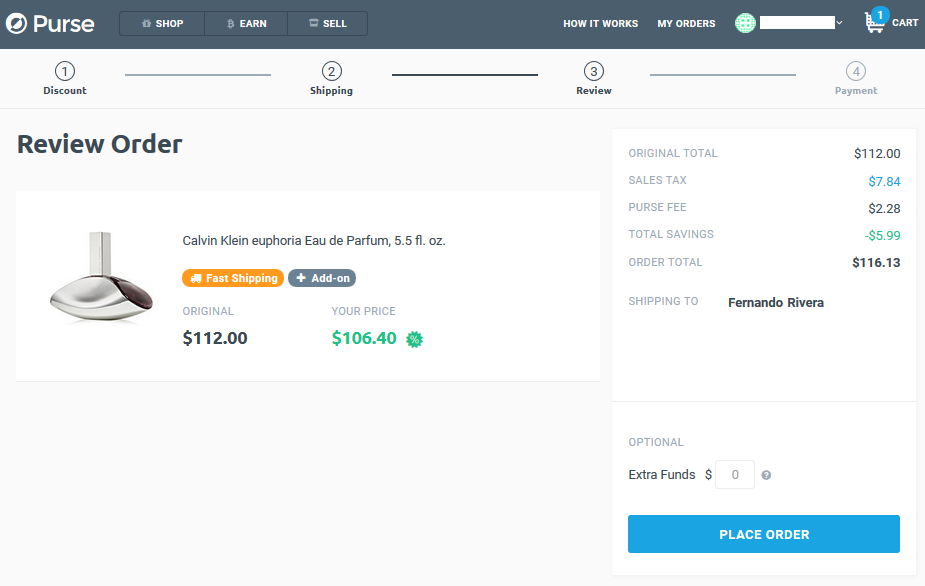 Ready!! The purchase order was placed successfully !!! but wait! at what time send the money? Well, as I mentioned when you link your coinbase account in the options of your account with Purse.io because the transactions are automatic and there is no need to be copying and pasting wallet addresses.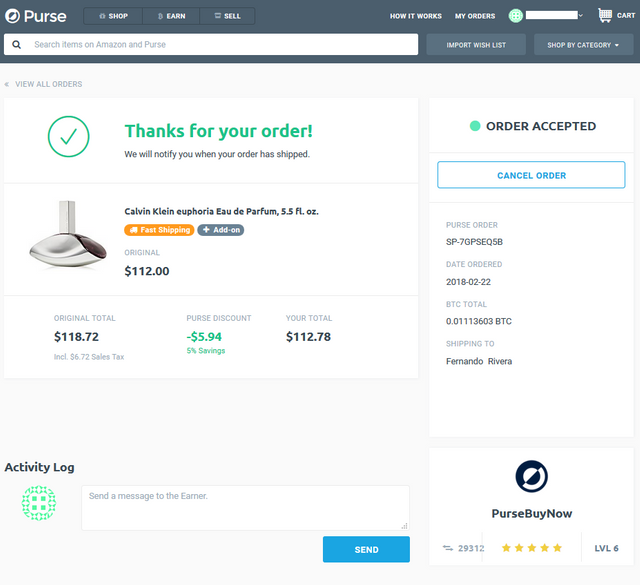 Ahora podemos revisar en el menú de "MY ORDERS" el listado de ordenes que hayamos colocado y su estado.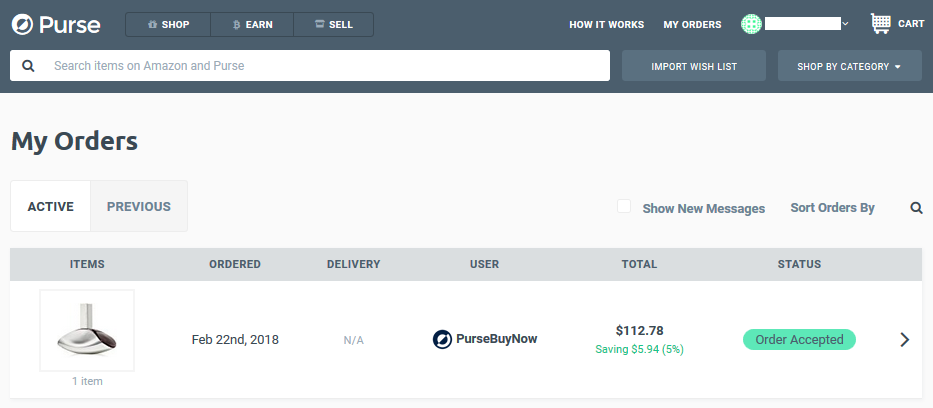 También podemos ir a nuestra cuenta de Coinbase y comprobar nuestra transacción.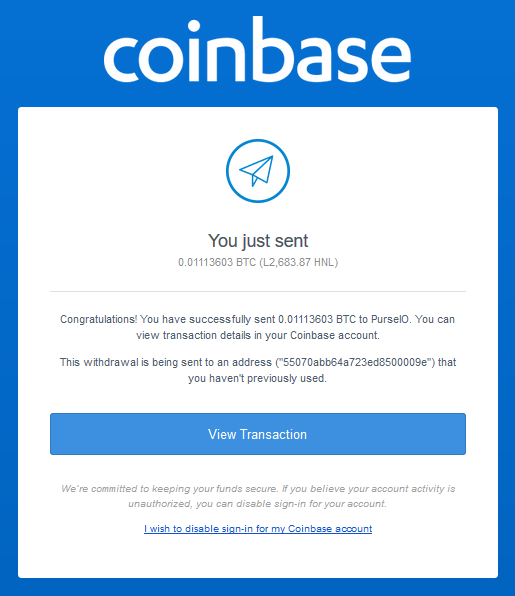 Now we just have to wait for our order to be taken and we will receive an email when that happens.

Checking in the mail we will see that the order was taken and it is already on the way and send us a link to be able to follow up on amazon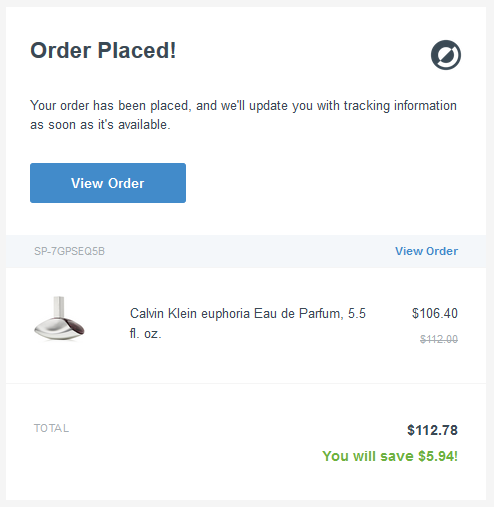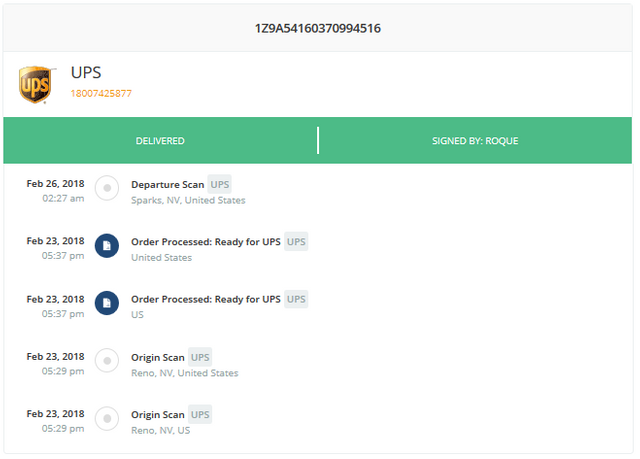 Up to this point everything seems to have gone well and the platform has inspired me a lot of confidence, and for a few days I've been thinking about buying a good tablet with an Android operating system to install the best possible games to try them, and I'm very interested in making my own video game development company and I need to probe the competition, know what are the most used game mechanics and in short several things more and unfortunately my cell phone has little storage and processing space to install several games, so I decided for a Kindle Fire HD 10 64 GB, 2 years ago I had a Kindle Fire 7 and was more than satisfied with that tablet, unfortunately ruined it, so to buy it repeated the process and place the order.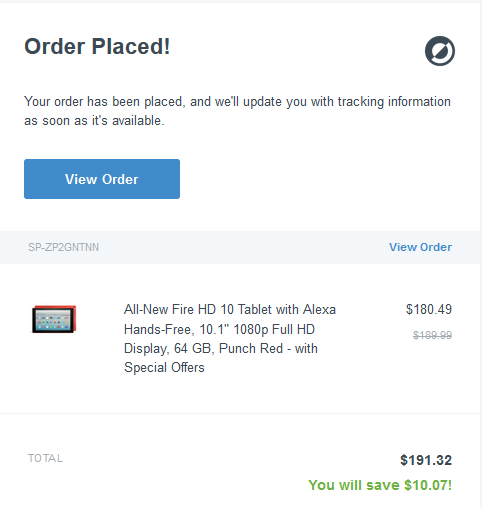 And no tablet can be with its respective cover and fall protector so place the order for one as well.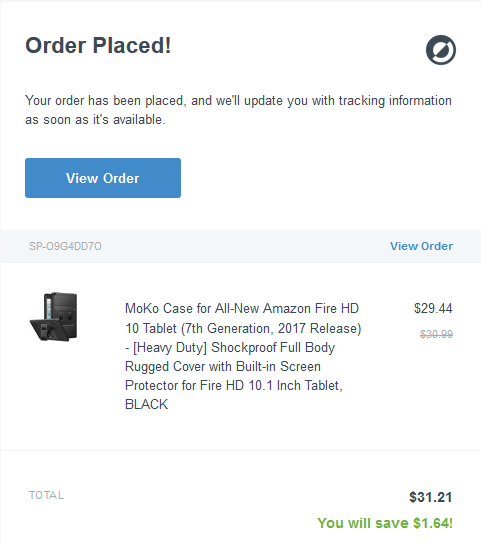 After those purchases and to finish shopping for now, remember that there is something that a couple of days ago I wanted to buy and it is a complete set of stickers for my laptop so without thinking much I make the purchase.
Finishing with that with the following movements in my Coinbase account as follows.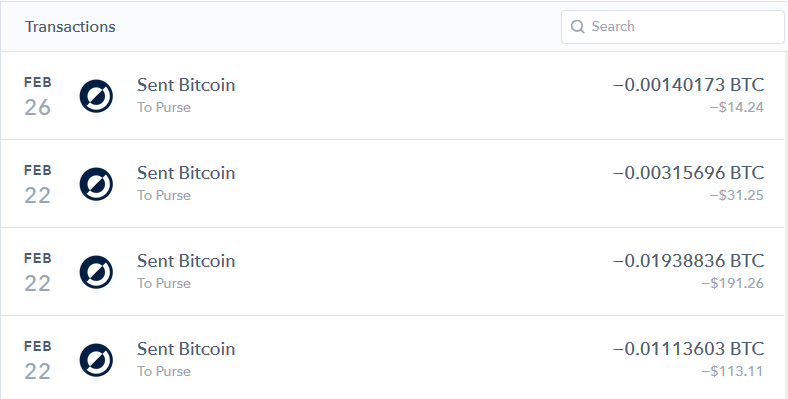 My experience
After all this I can define my experience using Purse.io as excellent and I give it a 5 star rating because during the whole process everything was very clear, the fact of being able to synchronize your account with Coinbase and thus automate the payments is something great and also the fact that you are given links to follow up on the articles gives you the peace of mind that you were not scammed and that your articles are on the way.

Before knowing Purse.io I was always looking for an option to convert my bitcoin investments into something that I could use either as fiat money or as items and I was testing several other options like buying gold or converting your bitcoins to money in paypal and between those I personally prefer Purse.io
Well up here I come with this post I hope you will be very useful and are encouraged to use this platform to make your purchases, very soon comes the second part of this post so stay tuned.
Best regards