Super Bitcoin [SBTC] - "Make Bitcoin Great Again"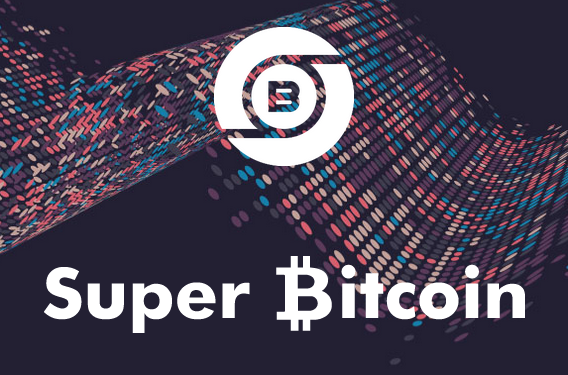 Yeah! another bitcoin hark fork is upcommig to us which will launch at Block Height of 498888 of the main chain.
The creators of SBTC believe that over the last three years, Bitcoin has failed to scale and has lost a tremendous share of the cryptocurrency market given aggressive competition coming from the likes of Ethereum, Monero and IOTA.
According to their official website, Super Bitcoin was supposed to fork from the original Bitcoin Blockchain on December 17, 2017 but it happen in December 12, at a block height of 498888, according to the latest announcement by one of their team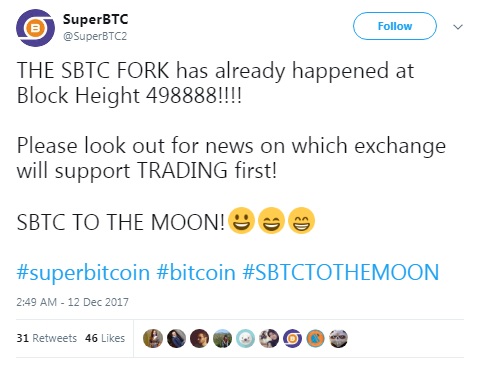 Can Super Bitcoin Hard Fork make Bitcoin Great again?
In fact, this December is very fruitful for Bitcoin hard forks – as many as 6 have been scheduled to take place in the course of the month. The tweet from the cnLedger also suggests that there is one Bitcoin hard fork in January and two Ethereum forks in the next month: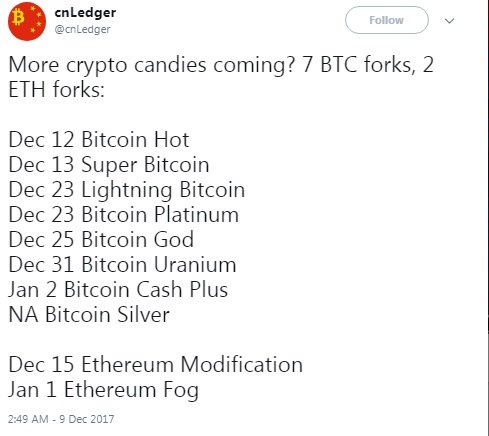 Features Of Super Bitcoin?


Super Bitcoin aims to achieve this by implementing 4 core features into the Super Bitcoin's blockchain.
Those features are:
Smart Contracts – Unlike the original BTC, SuperBTC will be able to support smart contracts just like ETH.
Lightning network – It is way faster than the original BTC after which no one no longer needs to wait ages for transactions to occur.
Zero Knowledge Proof – This tech will allow one to hide their wallet address when performing transactions.
Bigger Block Size – This will allow more scalability on the chain itself for the coins to thrive.

Total supply of coins and their economics
SBTC will have a total supply of 21,210,000, of which 210,000 will be pre-mined.
The 210,000 pre-mined tokens will be managed by the Super BTC Foundation and are mainly used to encourage early developers, invest in the super BTC ecosystem and ensure the operation of the Super BTC Foundation.
Super Bitcoin Exchanges & Wallet Support
The list of wallets and exchanges that they have featured on their website is quite huge but we are not sure if these services are officially supporting them.
Here is the list:
Exchange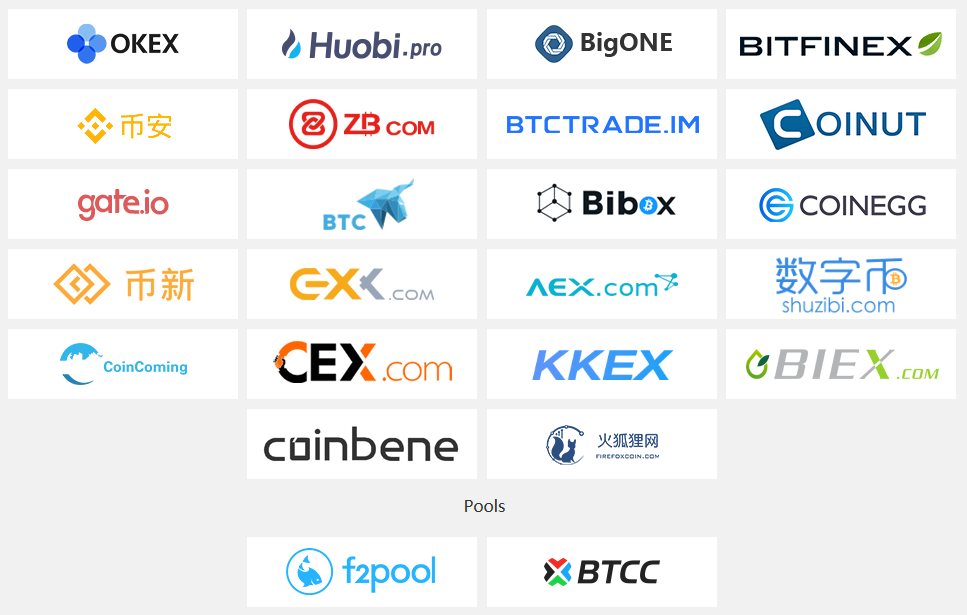 Wallets

All Bitcoin holders should receive one Super Bitcoin for each Bitcoin they hold for free. Reportedly, major Bitcoin mining pools BTCC and f2pool will support the fork. In addition, the official website of the coin states that a total of 21 exchanges will offer trading of SBTC.
As a matter of fact, Super Bitcoin is only one of the numerous Bitcoin forks happening this December. Many industry insiders have been calling this period of time the era of "initial fork offering world".
Thanks for read
Regards