Crypto Current Affairs—South Korea Drafting Bills to Legalise Bitcoin & Ethereum!
South Korean government is readying a set of regulatory framework for all cryptocurrencies, especially Bitcoin and Ethereum. The purpose of the bill is to ensure safety of investors, tackle tax evasion from crypto currency transactions and provide a legal ground for cryptocurrencies, and trading platforms in the country.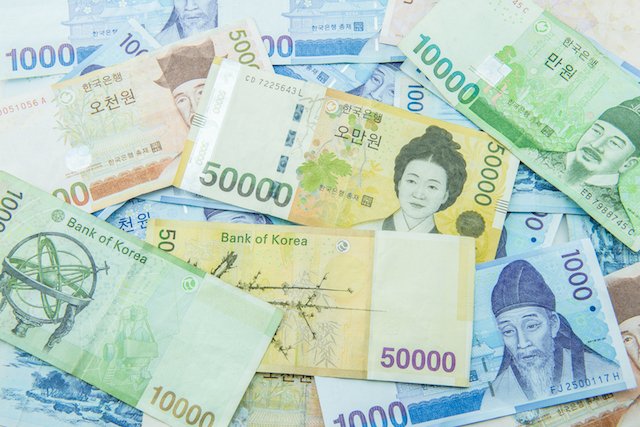 Source
Park Yong-Jin, representative of the ruling democratic party and popular South Korean lawmaker is working on 3 bills with focus on Bitcoin and Ethereum. The regulatory framework will also provide protection for South Korean crypto users, investors and traders of cryptocurrencies against irregularities and a potential crypto bubble burst.
This is another new and exciting development from the Asia-Pacific region after Japan & Australia ended certain taxes on Bitcoin on 1st July.
Bithumb, Korbit and Coinone are the top digital currency trading platforms in the country and have processed transactions in the millions. Park intends on revising the Electronic Financial Transactions Act, allowing local business and aforementioned trading exchanges that currently have no legal grounds to operate.
They will be required to work with more stricter KYC and AML systems in place, and retain capital of at least $436,000. They are also likely to be licensed and regulated by the South Korean Financial Supervisory Service to ensure they operate within guidelines mandated by the government. The top exchanges in South Korea are already operating with strict checks in place to avoid a tussle with the South Korean government policies and regulations, so adhering to even stricter government requirements won't be an issue.
In an interview to The Korea Herald, law firm Minwho head attorney Kim Kyung-hwan said:
"User protection, tax evasion and money laundering have long been issues in terms of digital currency transaction," Kim told The Korea Herald. "Digital currency traders have often found themselves in trouble, because they are out of a legal boundary."
Towards Mainstream Crypto Adoption
On Steemit we've seen a tremendous rise in South Korean user adoption of our platform. South Korea accounts for the highest traffic from Asia to Steemit. Over the past few months, Bitcoin has scaled to dizzying heights on South Korean crypto-exchanges.
The new regulatory bill in South Korea is clear gesture that cryptos are here to stay. It shows maturity of the South Korean government in adopting Bitcoins and making it mainstream, and giving it's citizen the freedom to decide what they want for themselves and make it safer to use volatile cryptocurrencies in everyday lives. I think it's incredible that the South Korean government joins Japan and other nations in leading by example.
If you are from South Korea, what is your opinion on your government's decision to legalize Bitcoin and Ethereum. How do you see the markets changing to enable larger adoption?
If you are not from South Korea, what do you think your local government can do to improve crypto adoptions?
---
You may also continue reading my recent posts which might interest you:
Crypto Current Affairs—Japan & Australia End Specific Taxes On Bitcoin Today! Will India Learn From This?
---