The Next Big Trend in Crypto… Security Tokens? Checking Out Polymath
It looks like the next big trend in cryptos could be security tokens.
Security tokens are digitized securities that are representing shares in a traditional financial asset.
In fact, Security Token Academy recently held its first ever Security Token Summit this past June 11 in NYC. You can find some notes on the conference here.
I've been reading about it from Lou Kerner, a crypto VC. His latest here. He predicts in 2019 we'll see more issuance of Security Tokens than Utility Tokens.
So naturally I'm checking out projects affiliated with the Security Token sector.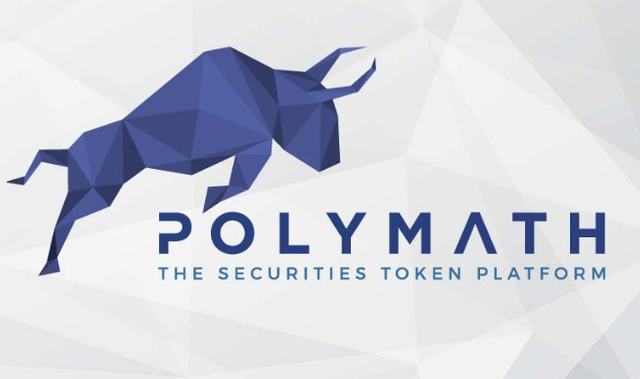 The first project on the list is Polymath (POLY). This is one I actually wrote about in August 2017 when the token symbol was PLY and they were planning to launch the platform in October of 2017. Well much has changed since then.
Polymath is a platform for security tokens. They plan on advancing securities on the blockchain the way Ethereum helped advanced tokens.
That means getting things like stocks, bonds, private equity, and venture into security tokens and onto the blockchain.
There's many advantages to security tokens. They can trade 24/7/365, you can have fractional ownership, there's increased transparency, increased liquidity, and it gives easier access to investors around the world.
Polymath aims to bridge the gap between traditional securities and the blockchain with its security token platform.
The platform is powered by Polymath's native token, POLY. There's 1 billion total with about 276 million in circulation now.
Polymath is also creating its ST20 token standard. It's kind of like ERC20 for Ethereum. Polymath's ST20 token standard simplifies the process of creating and investing in security tokens. The ST20 token standard is open-source and has KYC (Know Your Customer) built-in.
To learn more about Polymath check out the website.

Soon, we'll go from talking about ICOs – initial coin offerings, to STOs – security token offerings.
What do you think of Security Tokens and Polymath?
---
For more on cryptos follow me @g-dubs and on SteemFollower
Use my referral link to buy Bitcoin, Ethereum, and Litecoin at Coinbase
and trade cryptos on Binance