Donations at Christmas to local Thai Vendors - tonight I am broke, ya ran out of money giving it away!
I kinda get a kick out of 'being harsh' with these blogs as the world can be harsh to so many people and the poor people of the world have gotten the short end of the stick for the last few hundred years. That is about to change with tipple entry accounting. It is their time a new renaissance - have you: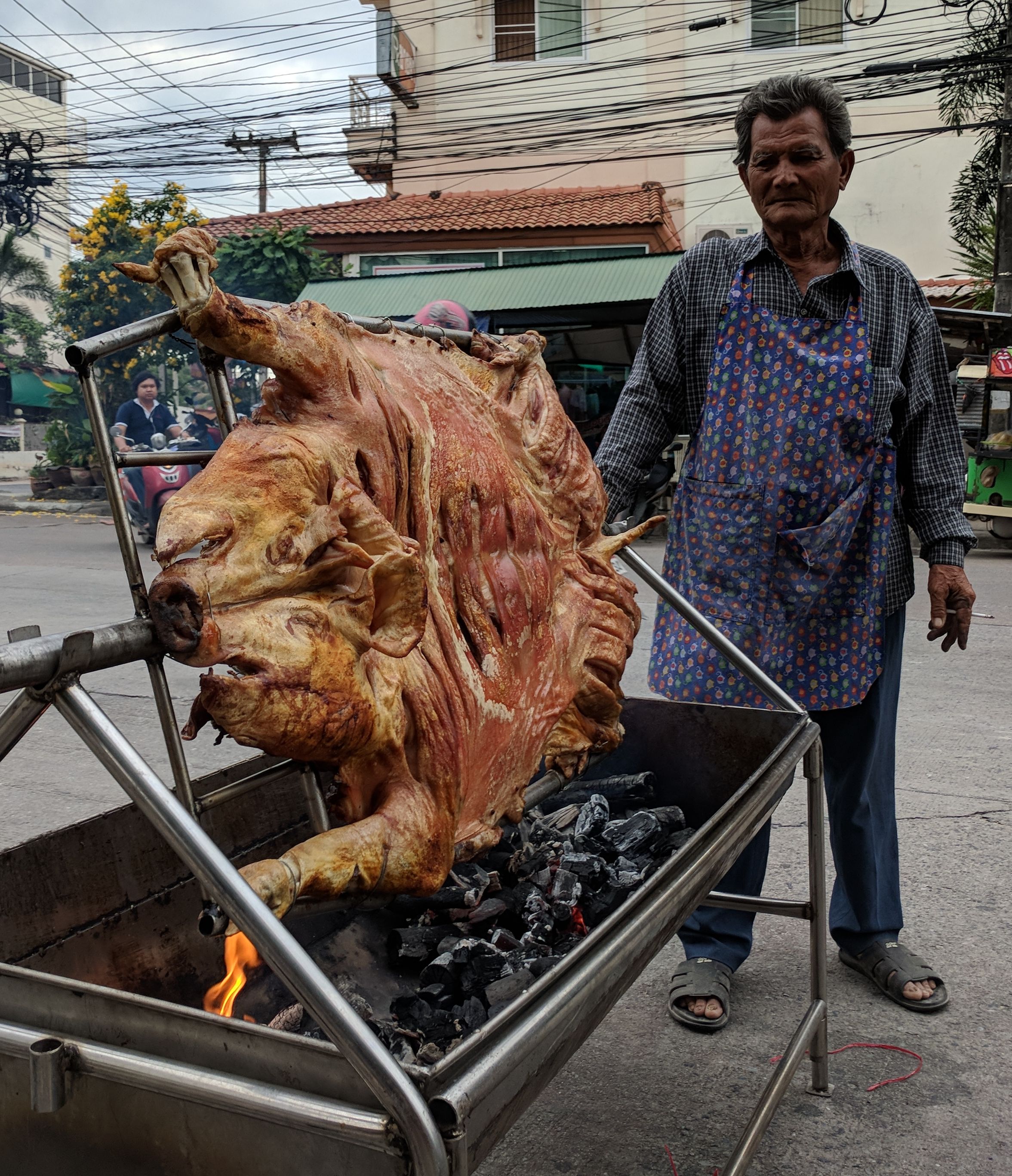 The man in picture above was working for hours caring while roasting this pig. A 'harsh' picture for vegetarians. He had big smiles for me as well.
I see once the pension plans of the western world are looted by the big banks their sideline money will be deployed into emerging markets. I see a super boom in Asia, equal to 4-8x as large as the industrial revolution of the west. But first the global debt needs to be out of default - hence the fleecing of western pensions coming to an auto-deposit near you or in the form of inflation.
The paradigm shift is coming down on you! Do you feel the pressure of inflation? The heavy fucken' weight of your financial responsibility? It fucking hurts. I have gotten many nice emails thanking me for financial advice. I am not a financial advisor but to be arrogant I can make you rich. Well not really rich but super fucken' rich! Just open that programmed closed mind and follow or pay attention or even (just think maybe do some study or research) respect 35 years experience of business awareness!
My view from the hotel in Thailand: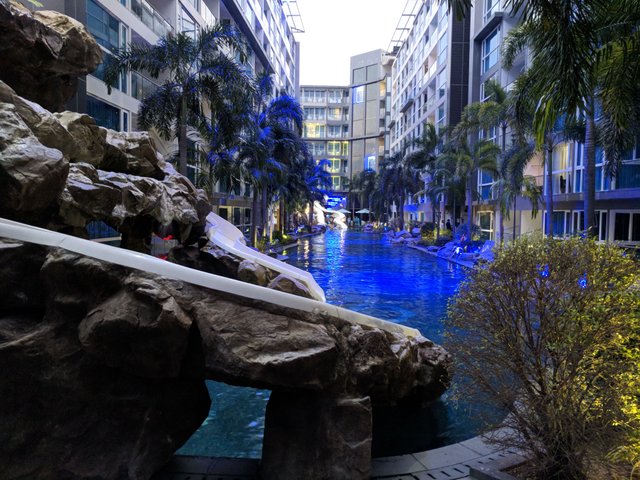 So I decided this Christmas to give some of my money away and was thinking of ways to donate direct to source and cut out administration costs of agencies like World Vision or UNICEF. Even though these agencies are experimenting with better ways of distributing funds especially in times of disaster relief. I decided I would ask small Thai vendors if I could take their picture for this blog. My plan was if they said yes, I would donate a month of wages to them as a Christmas bonus and if they asked for money I would just pay them that fee. The following are a few who said yes to having a picture taken, without asking for money and received a very big surprise in the form of a tip or donation from me:
THIS COUPLE BELOW WORKING HARD OVER CHRISTMAS VENDING SHOES: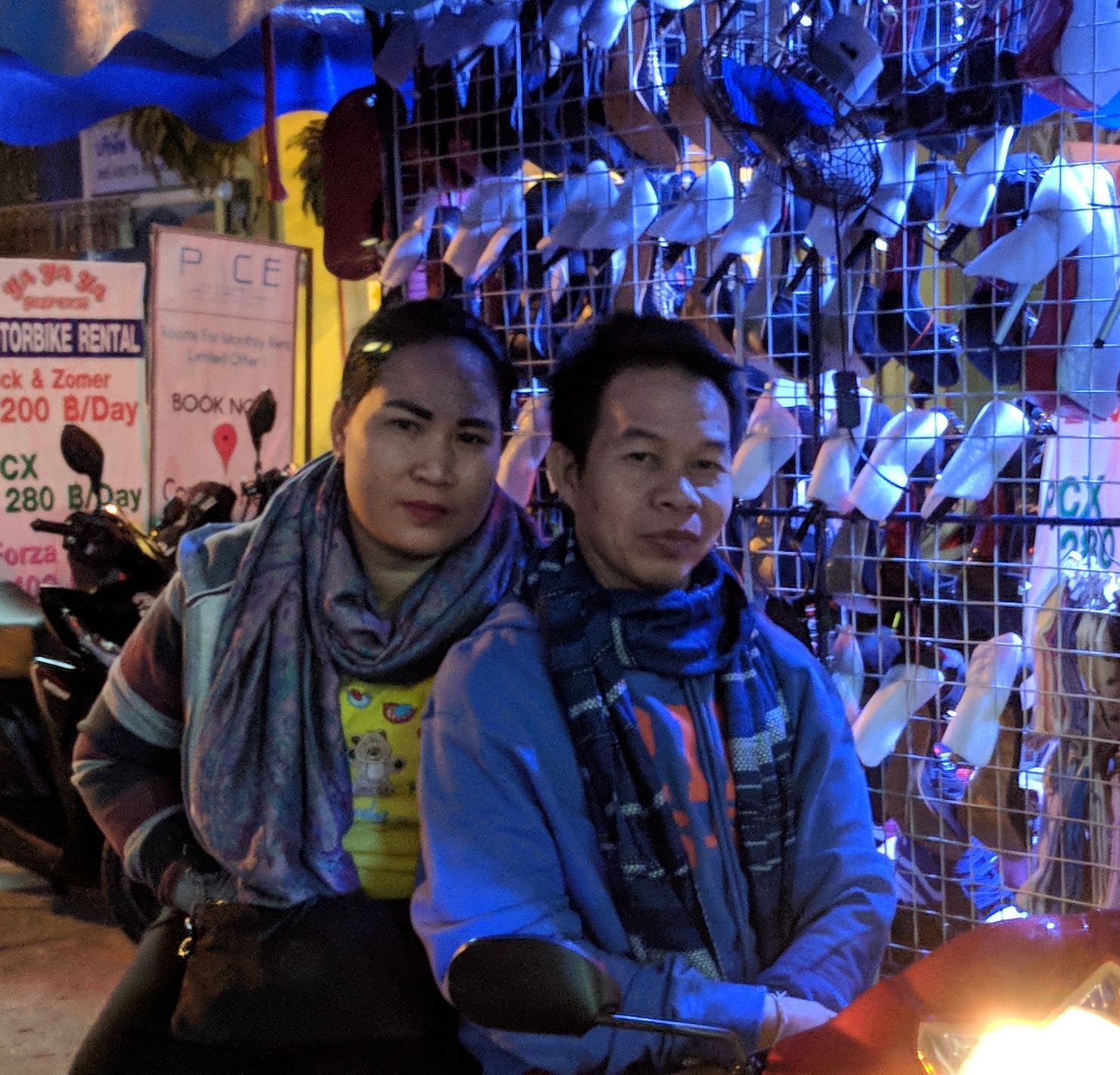 SHOE VENDORS: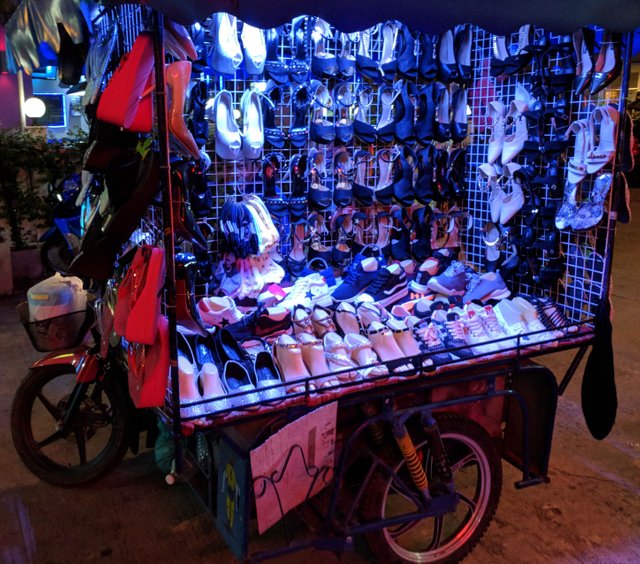 This lady below was selling wrist bands etc. and asked for $1.50 for me to take her picture. I agreed and paid fee: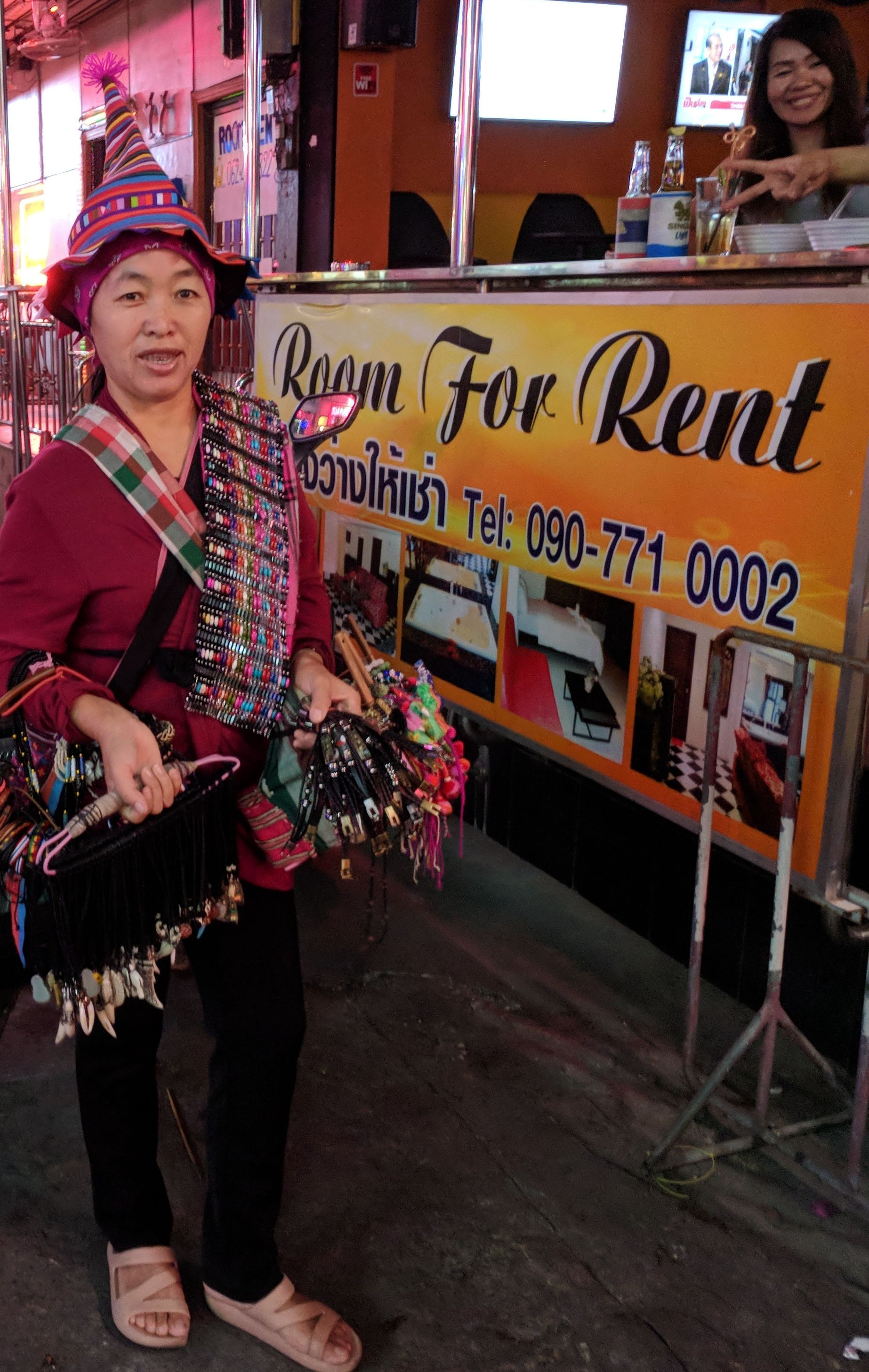 The following had great big smiles when I tipped them as they did not ask for anything in exchange for their picture to be taken by me: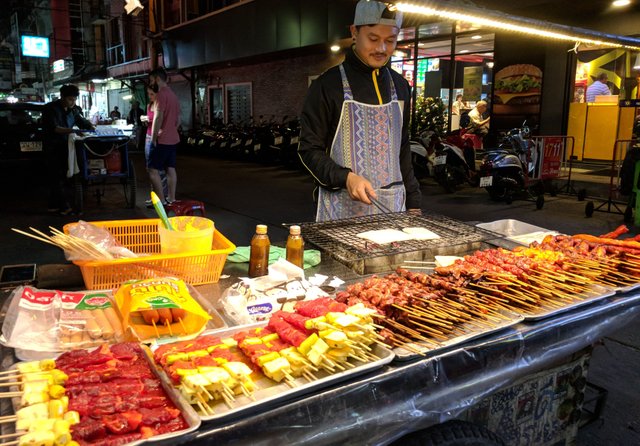 Above I was really surprised at how clean and organized all these small Thai vendors were. Zoom in on picture especially if you are viewing this from your cell phone. My camera takes incredible quality shots.
LOOK HOW GOOD THAT CORN LOOKS: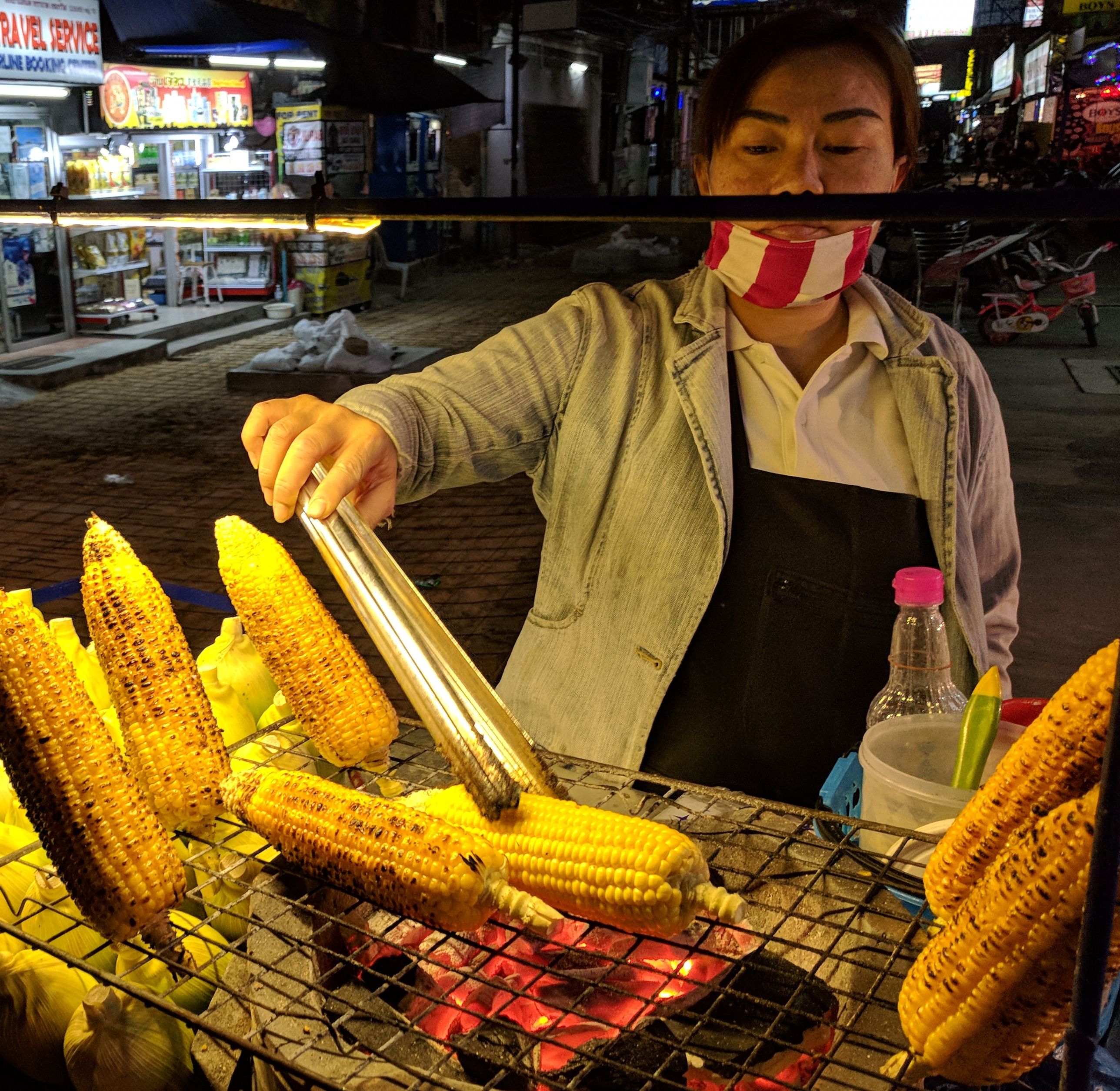 MORE CORN AND HAPPINESS WITH THEIR CHRISTMAS BONUS: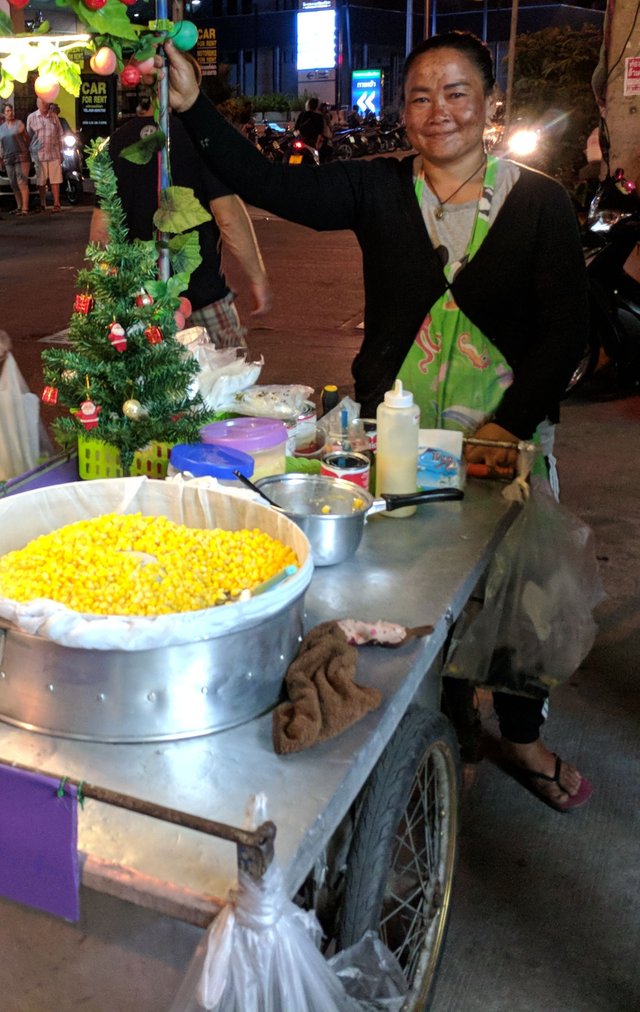 MAKE-UP VENDOR VERY PLEASED WITH HER CHRISTMAS GIFT: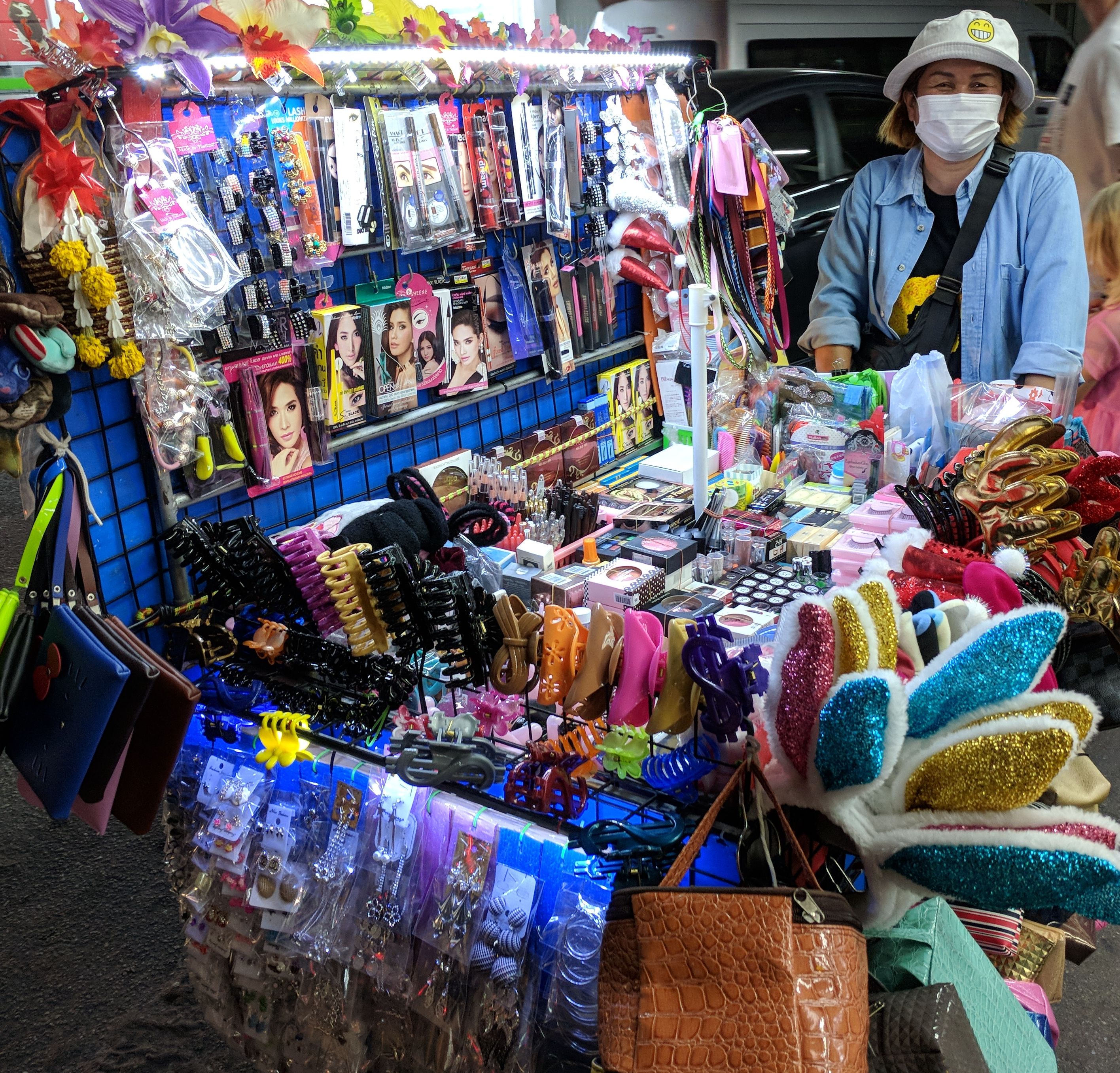 THESE TWO MADE ME A CRAZY GOOD FRIED RICE: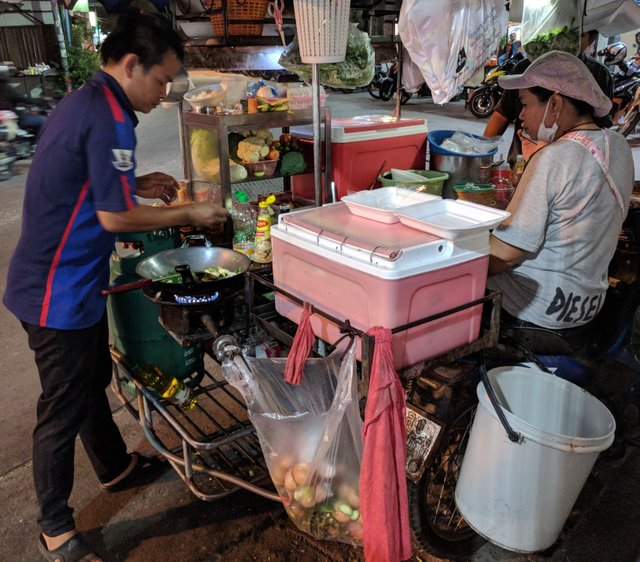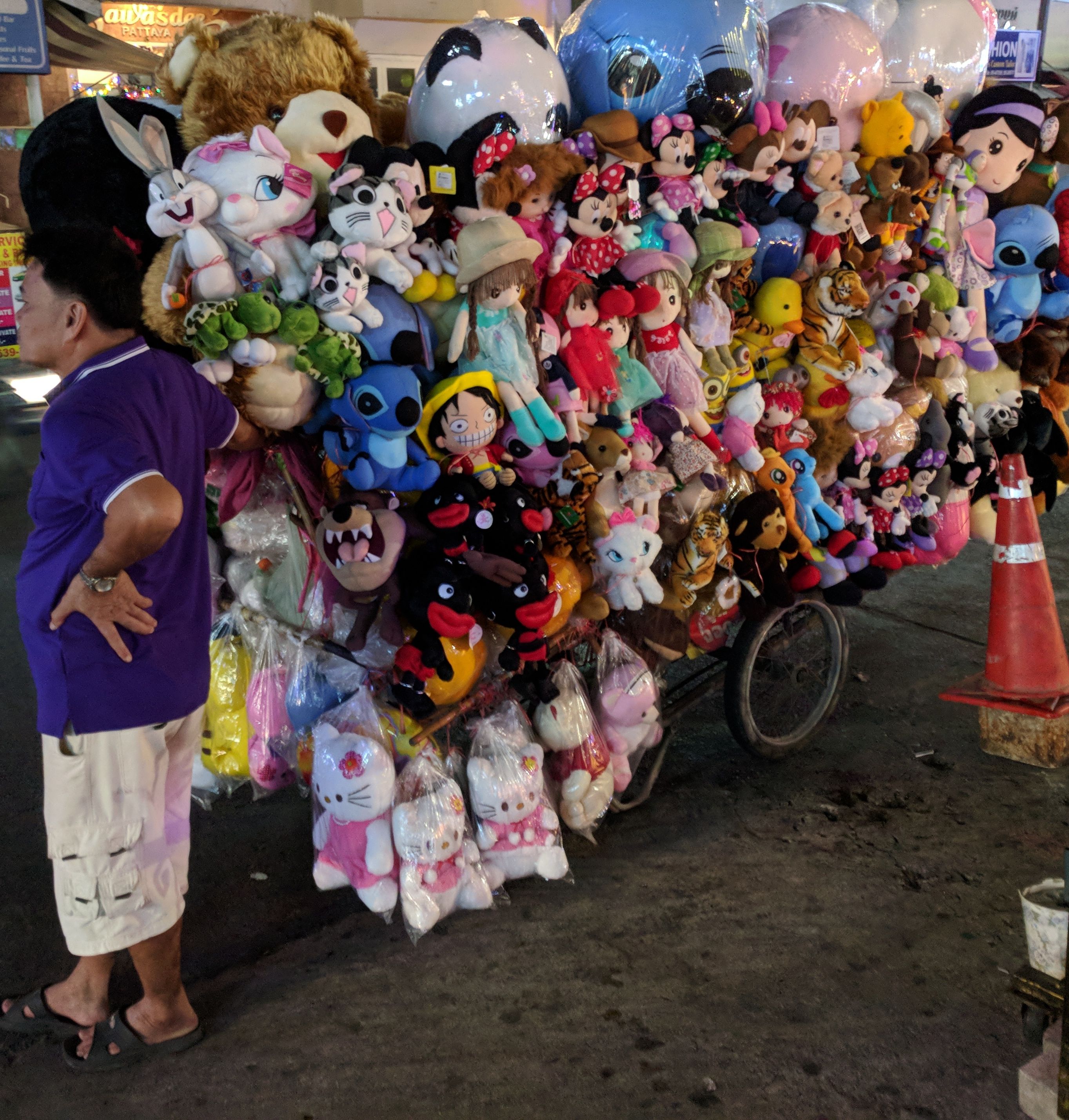 MERRY CHRISTMAS FROM ME TO YOU: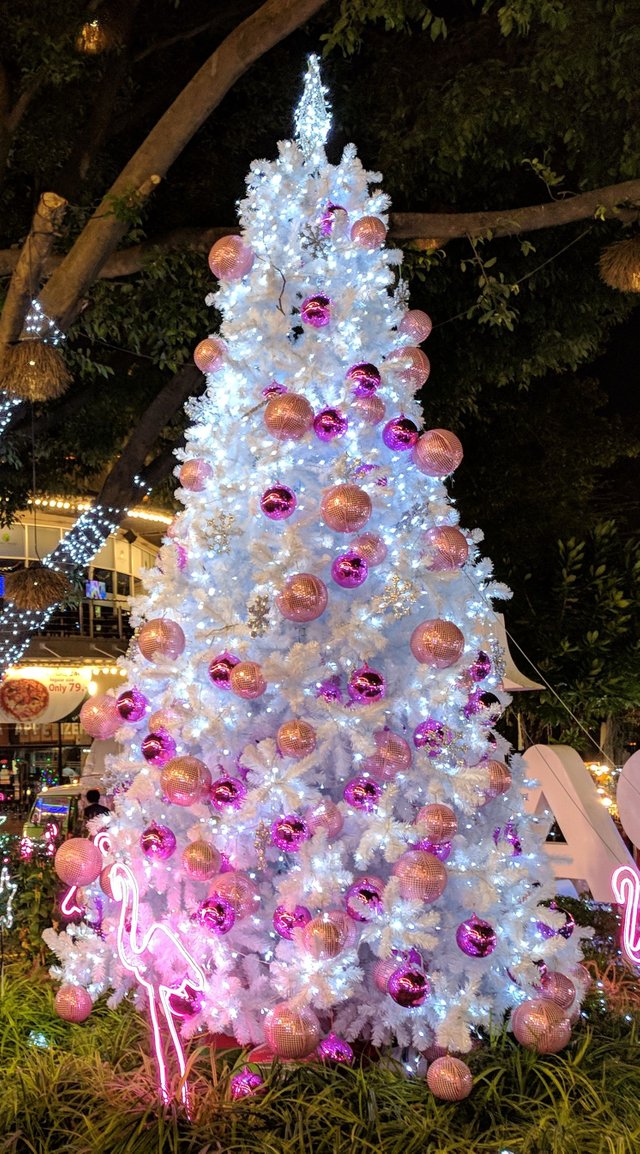 Should you like the way these donations went out direct to source feel free to transfer any amount of steem to my account and I will convert to local currency and give out to more vendors at 100%.
For more on my views on global finance read this blog I wrote and follow the link within for evidence: Shine A Light on Them: The True Leaders of the "Free World"
Here is a document proving 'corporate capture' peer reviewed by PLOS and produced by Swiss University: Study proving Economic Super-Entity. I have decided to teach and share this information as most people are not aware of this and it is so important for everyone's future. Shopping local would be the easiest thing you could do about it should you care.
Please follow me here and do note I will be engaged and thanking people in the comment section to encourage entertaining the readers with funny gifs. Should you comment more than once on this blog please edit your first comment as it seems I am attracting spammers by up-voting too many of em. I am encouraging spam police to flag these dudes and I have been marking their user names down to avoid up-voting them.
For more on VW Van life and living within your means for around $750.00 CAD per month.