Arizona Blockchain Bill Signed Into State Law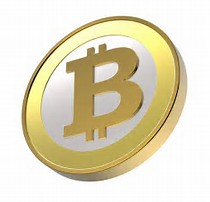 This new law is good news for the crypto world. Arizona lawmakers are taking affirmative steps to open the door for emerging technologies in their state. In March, the Arizona Senate passed a law that would allow state residents to pay their taxes in Bitcoin. That legislation is still pending.
"A bill allowing corporations to hold and share data on a distributed ledger was officially signed into Arizona state law by Governor Doug Ducey, according to a legislation tracker April 3.
[snip]
"In April last year, HB 2417 legalized Blockchain signatures and recognized the enforceability of smart contracts. Arizona's Revised Statutes now stipulate that data "written" and stored on Blockchain technology is "immutable and auditable and provides an uncensored truth."
"Across the US, state governments are passing liberal legislation on cryptocurrencies and Blockchain technology. New Hampshire exempted crypto traders from money transmission regulations in March 2017, while this year Wyoming exempted virtual currencies from state property taxation, as well freeing certain Blockchain tokens from securities regulations."
https://cointelegraph.com/news/arizona-blockchain-bill-signed-into-state-law
The passage of these laws will add legitimacy to crypto assets and pave the way for new investment. I think the stage is being set for a tsunami of new institutional money to come into the crypto space once appropriate regulations are put into place and the crypto market is no longer like the Wild West.