Bitcoin (BTC) Evening Update: Seller Strength is So Sapped, They Can't Beat on Bitcoin Much Longer!

SUMMARY
Bitcoin (BTC) has put in microwave five motive upwards which has allowed the price to remain above the long term trend line. Elliott Waves states that after five waves, there is a requisite correction. One commenter also mentioned the possibility of a 5th fractal wedge...that would be unsurprising!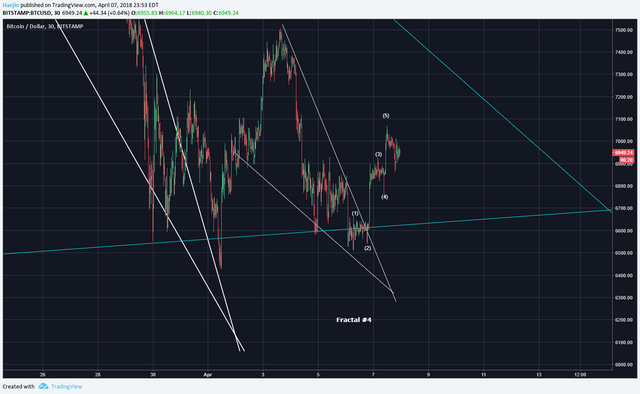 There is a potential for the correction to be an abcde triangle wave set as shown in the below chart. IF this is correct, then price is likely to reach the upper blue resistance line before being repelled. It could get repelled but the seller power has been thus far so sapped....they may not be able to beat on Bitcoin for too much longer!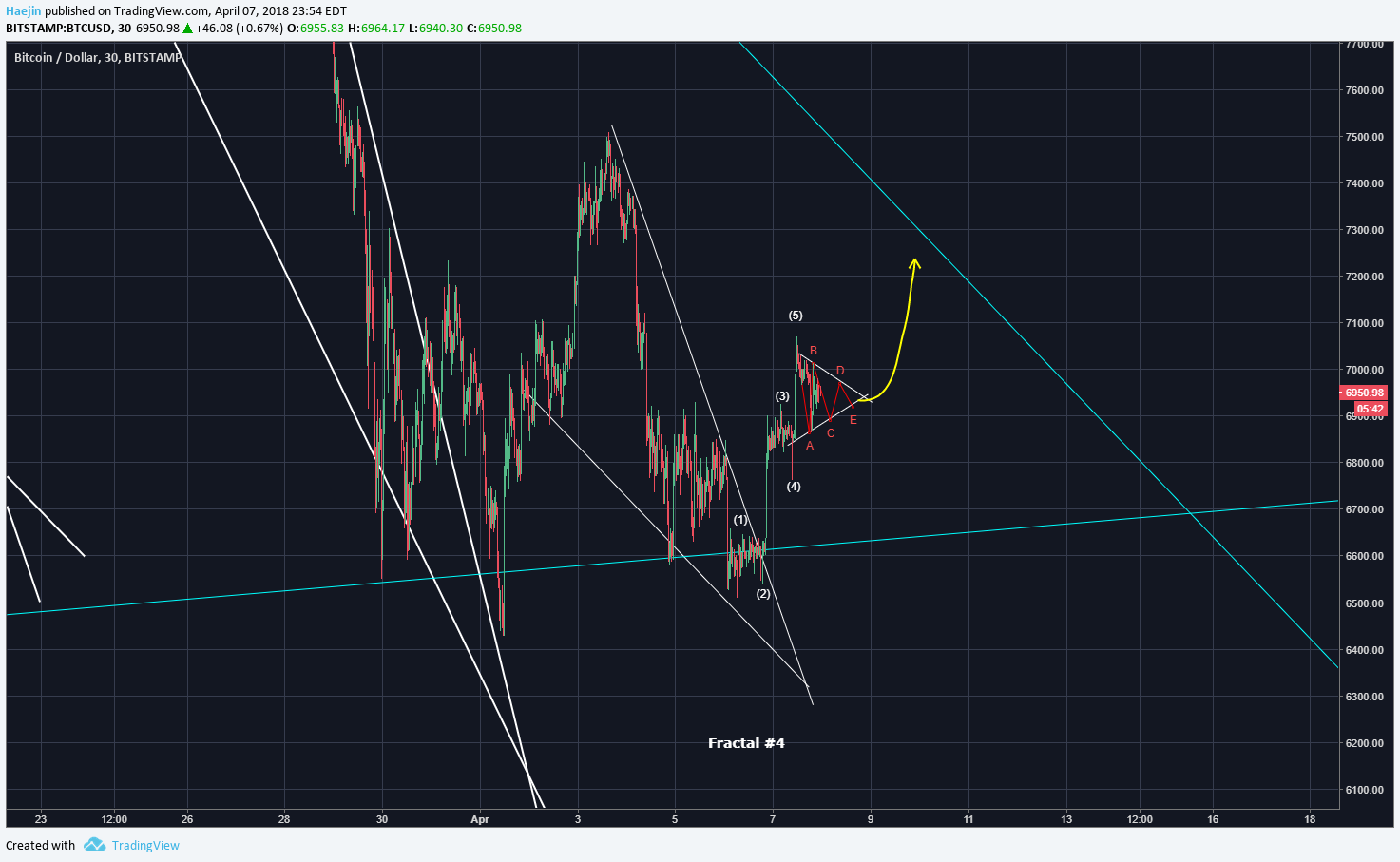 The blue circle depicts the rise to the resistance line and the tiny repell and....ideally, a monstrous breakout! This whole process could still take until the 17th to the 23rd of April or so.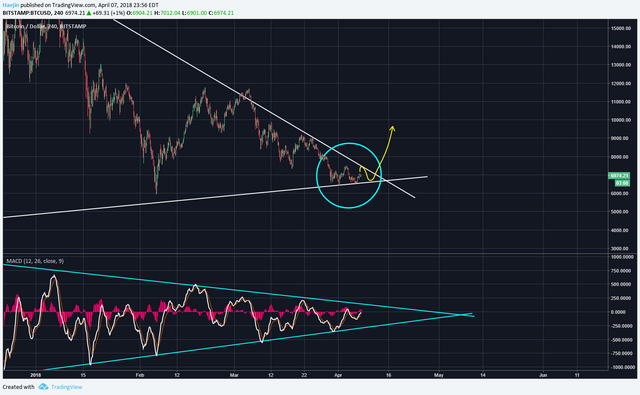 Legal Disclaimer: I am not a financial advisor nor is any content in this article presented as financial advice. The information provided in this blog post and any other posts that I make and any accompanying material is for informational purposes only. It should not be considered financial or investment advice of any kind. One should consult with a financial or investment professional to determine what may be best for your individual needs. Plain English: This is only my opinion, make of it what you wish. What does this mean? It means it's not advice nor recommendation to either buy or sell anything! It's only meant for use as informative or entertainment purposes.
Please consider reviewing these Tutorials on:
Elliott Wave Counting Tutorial #1
Elliott Wave Counting Tutorial #2
Elliott Wave Counting Tutorial #3
Laddering and Buy/Sell Setups.
Laddering Example with EOS
Tutorial on the use of Fibonacci & Elliott Waves
@haejin's Trading Nuggets
Essay: Is Technical Analysis a Quantum Event?
Follow me on Twitter for Real Time Alerts!!
Follow me on StockTwits for UpDates!!
--
--