BitShares (BTS) LONG TERM FORECAST...$342!!

SUMMARY
Long term forecast of Bitshares (BTS) is shown below. I use a logarithmic chart to normalize the price variations to height. The "trees" we see now are nothing compared to the forest. The blue waves represent the forest Elliot Wave counts. I target $48 for blue wave 3 and then after a blue wave 4 correction that could nearly obliterate BTS to $6.93 or so; a massive wave 5 could take to $342.
Yes, I can do math, $342 will bring the market cap to >$875 Bil. I am also quite sane of mind. I believe that in the years to come, decentralized exchanges will become the golden standard, not only just for cryptos but also the equities, options, commodities, precious metals and futures. The NYSE, NASDAQ, CME, etc could all become decentralized and run on the blockchain. In light of this, should all these exchanges be converted to a decentralized exchange and globally; the enar $Tril level market cap does not seem unattainable. How long will this take? I don't know. Since time is not a reflection of sentiment, it is very difficult...no, nearly impossible to forecast. So I will focus on forecasting price only for now.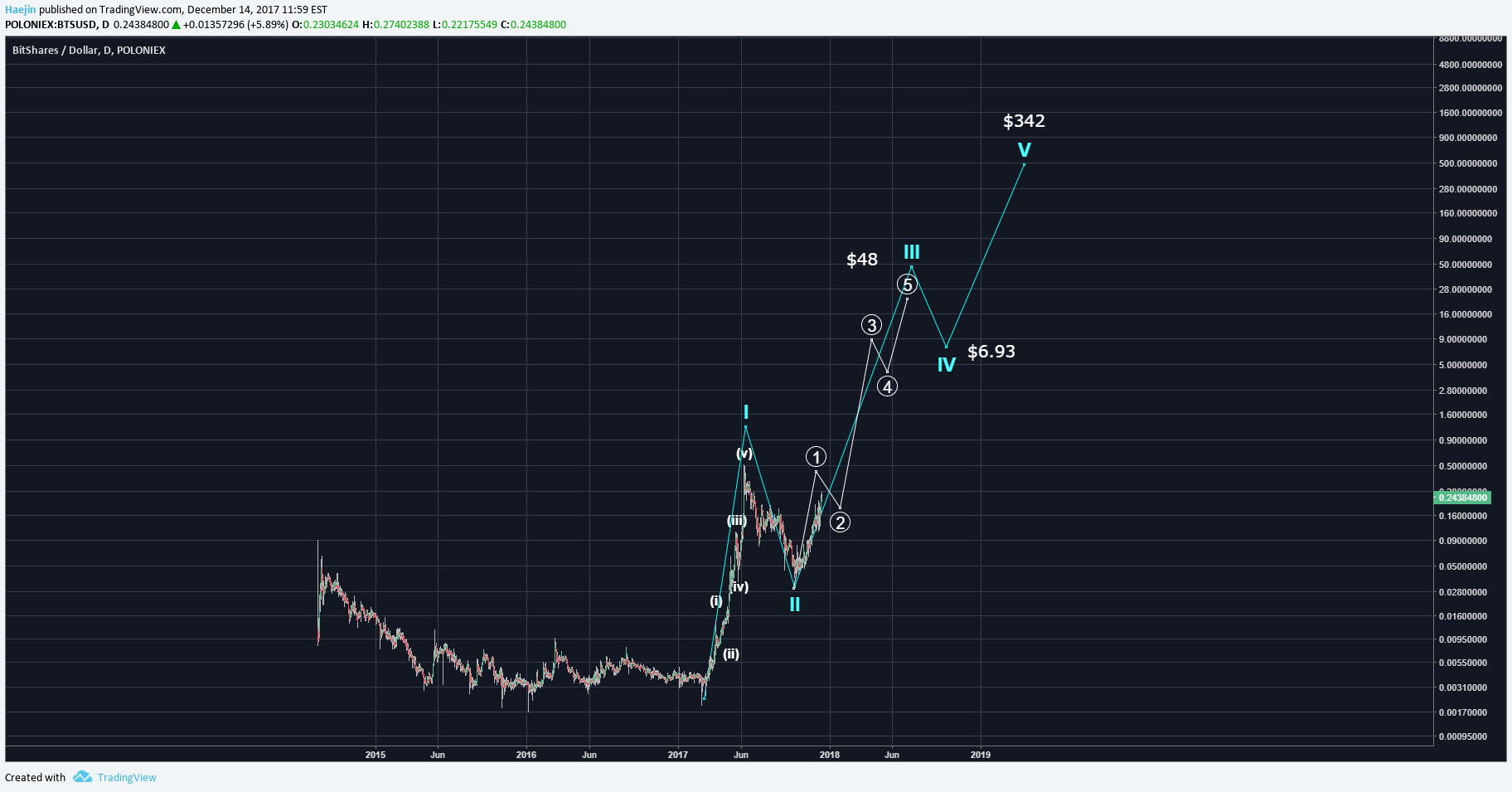 Please consider reviewing these Tutorials on:
Elliott Wave Counting Tutorial #1
Elliott Wave Counting Tutorial #2
Elliott Wave Counting Tutorial #3
Laddering and Buy/Sell Setups.
Laddering Example with EOS
Tutorial on the use of Fibonacci & Elliott Waves
These Technical Analysis Books: Elliott Wave Priniciple & Technical Analysis of Stock Trends are highly recommended
@haejin's Trading Nuggets
Essay: Is Technical Analysis a Quantum Event?
Follow me on Twitter for Real Time Alerts!!
--


If this blog post has entertained or helped you to profit, please follow, upvote, resteem and/or consider buying me a beer:
BTS Wallet - haejin1970
BTC Wallet - 1HMFpq4tC7a2acpjD45hCT4WqPNHXcqpof
ETH Wallet - 0x1Ab87962dD59BBfFe33819772C950F0B38554030
LTC Wallet - LecCNCzkt4vjVq2i3bgYiebmr9GbYo6FQf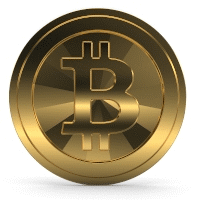 Legal Mumbo Jumbo: This is only my opinion, make of it what you wish. What does this mean? It means it's not advice nor recommendation to either buy or sell anything! It's only meant for use as informative or entertainment purposes.**