QuantStamp (QSP) Could Have MUCH More to RUN!! After a healthy correction.

SUMMARY
From a technical perspective, I like QSP as it could offer another entry point after a likely brief correction. The below chart shows a close up of the pattern and Elliott Wave counts of the corrective a,b,c and the impulse set that led to the completion of five waves. Elliott Waves states that after five waves, there is a requisite a,b,c correction.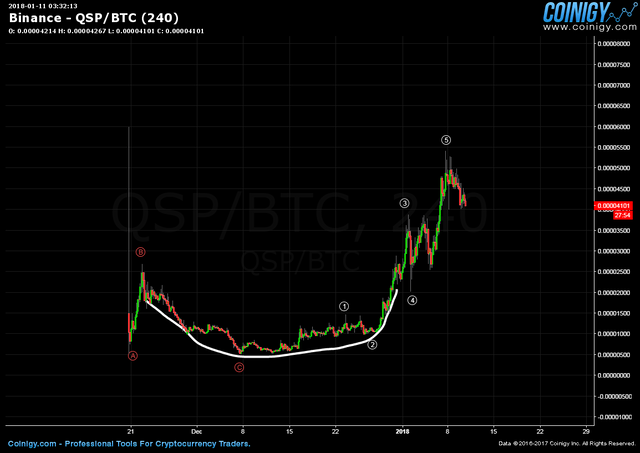 The requisite a,b,c correction could look like as shown in below chart...the handle. Not also how the five impulse waves become the subwaves of higher degree wave i and so the correction will represent the wave ii. What comes after wave ii? Wave iii UP! We will likely get an opportunity to get in at the bottom of wave ii for the ride up to 20,214 Satoshi target!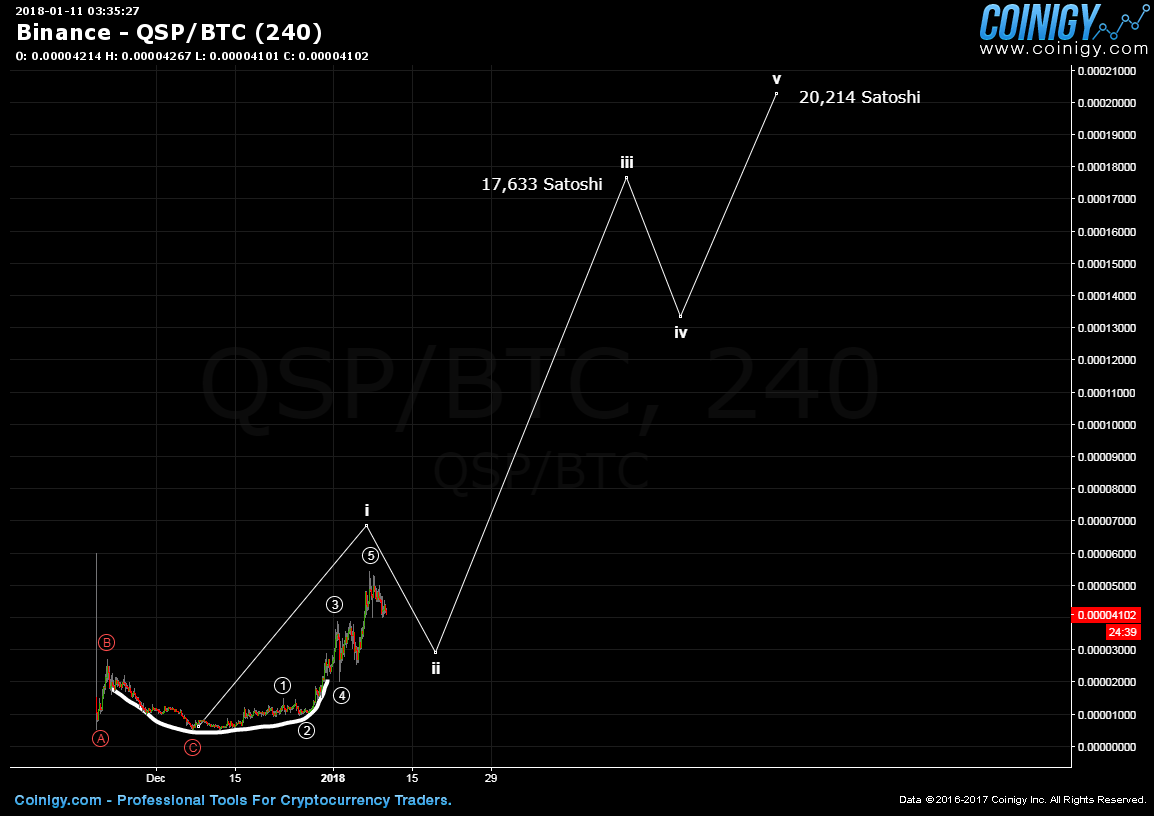 Here is the QSP/ETH pair and wow! Check out the a,b,c and the impulse set all within a Cup & Handle....a compact fit! IF the handle is complete or near so; then it would be leading the QSP/BTC pair.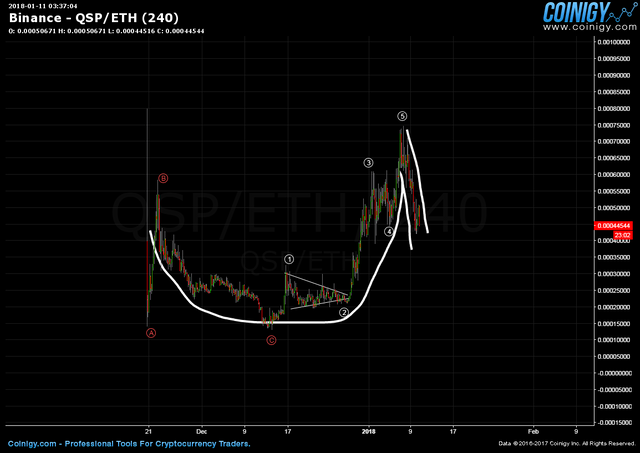 The higher degree of trend waves show that wave v could bring QSP/ETH to 0.002594 ETH. I've consistently found that Cup & Handle patterns, while slow to completion and confirmation, often provide support for an extended price rally. Of course, with the requisite corrections!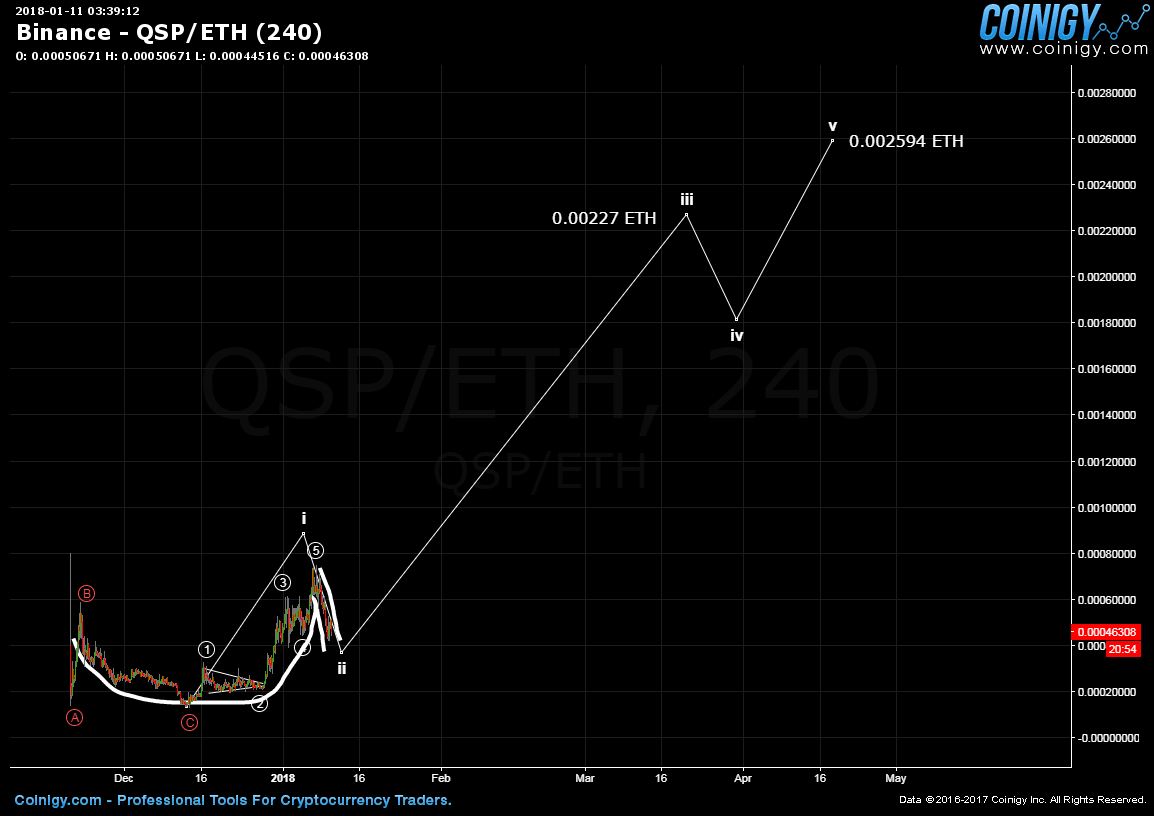 Please consider reviewing these Tutorials on:
Elliott Wave Counting Tutorial #1
Elliott Wave Counting Tutorial #2
Elliott Wave Counting Tutorial #3
Laddering and Buy/Sell Setups.
Laddering Example with EOS
Tutorial on the use of Fibonacci & Elliott Waves
These Technical Analysis Books: Elliott Wave Priniciple & Technical Analysis of Stock Trends are highly recommended
@haejin's Trading Nuggets
Essay: Is Technical Analysis a Quantum Event?
Follow me on Twitter for Real Time Alerts!!
Follow me on StockTwits for UpDates!!
--
--


If this blog post has entertained or helped you to profit, please follow, upvote, resteem and/or consider buying me a beer:
BTS Wallet - haejin1970
BTC Wallet - 1HMFpq4tC7a2acpjD45hCT4WqPNHXcqpof
ETH Wallet - 0x1Ab87962dD59BBfFe33819772C950F0B38554030
LTC Wallet - LecCNCzkt4vjVq2i3bgYiebmr9GbYo6FQf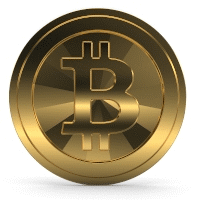 Legal Disclaimer: This is only my opinion, make of it what you wish. What does this mean? It means it's not advice nor recommendation to either buy or sell anything! It's only meant for use as informative or entertainment purposes.**