Will Bitcoin have a retracement, like this one at the start of the last bull run?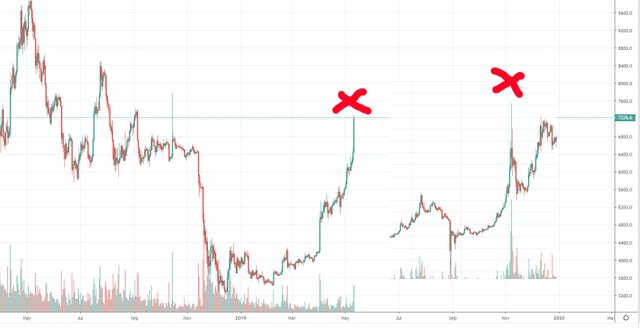 I sold a small bit of my Bitcoin and its carried on up another $500. I was thinking this looks a bit like the start of the last bull market and I pasted that chart on the right. If a similar thing happens, this could look like a bull trap but then turn out to be the real thing. Or it could just carry on going straight up and I'll wish I hadn't sold any :)
I probably should of just hodled but hopefully I can buy it back, probably far too soon.