Bitcoin BTC - Trading Update - Evening Analysis - 03/22/18 - Resistance is Strong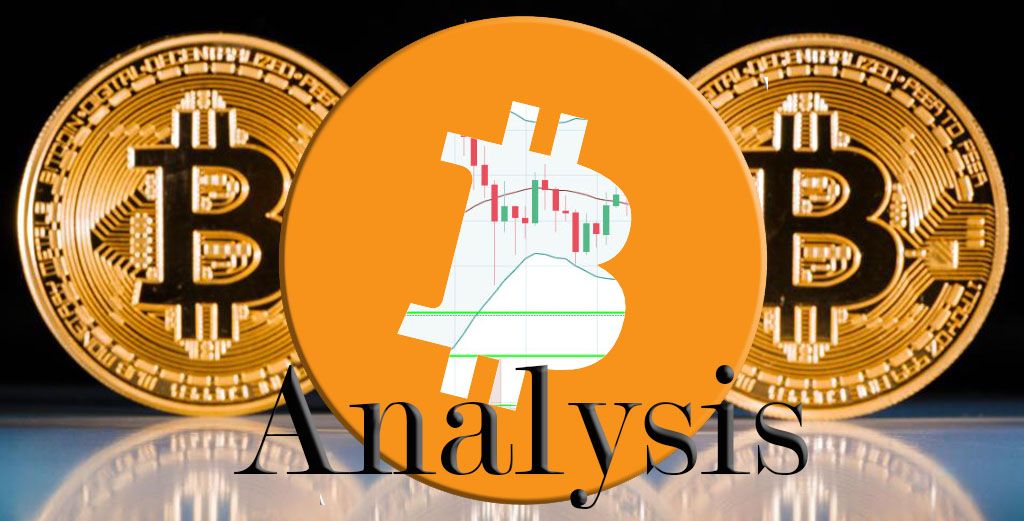 We only need to look at the 4 hour to see where we are. The resistance at $8730 held strong again and this is not a good sign for Bitcoin. The MACD crossed to the downside. Near term support is where we are at now at $8400. It is holding there on average volume. The RSI continues to move down. The technicals show further deterioration. If the near term support is broken then it is critical that $7790 holds. The 24 hour spread is around $400 and thus is not worth the risk so we are in cash.
4 hour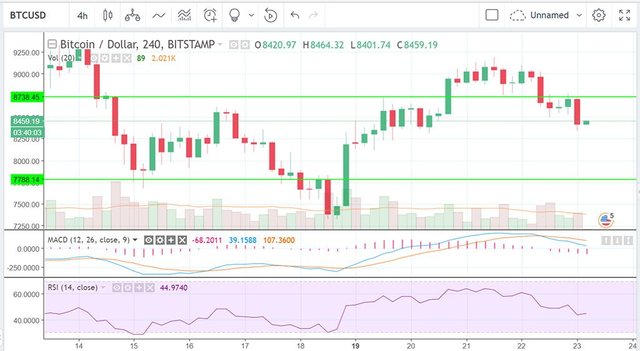 If you don't have a Binance account, and like our posts, and are going to set one up (especially to trade STEEM) we would appreciate if you support our efforts by using our referral link. It doesn't cost you anything and it helps fund our efforts. Mahalo.
Click here to set up your Binance account
(We are not professional traders this is just our opinion. The above references an opinion and is for information purposes only. It is not intended to be investment advice. Seek a duly licensed professional for investment advice.)