Bitcoin2 up to 500% price increase ! Is this trustworthy ?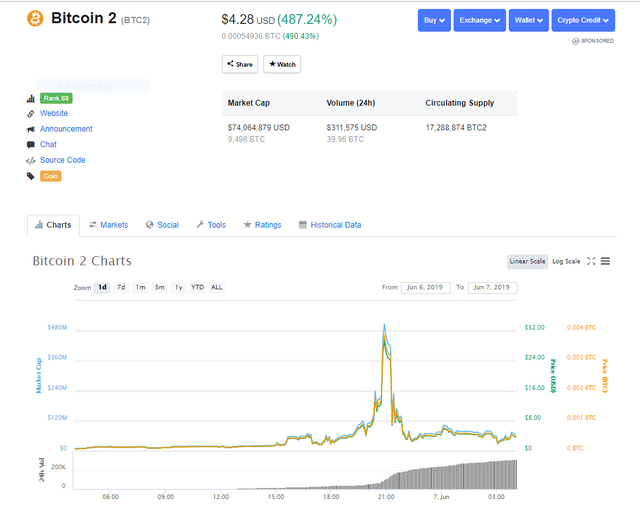 Good evening Steemians.
I noticed Bitcoin2 today pumped up 500%+ so i wanted to ask you guys is this official or what's going on with Bitcoin2.
After the short pump. It dropped within one hour but it was an massive bullish price.
I bought 5 Bitcoin2  and i'm hoping for another pump lol. I'm just gonna leave it like that.
I bought it at 4.33 usd. Using my bitcoins.
Bitcoin2 is actually listed on  Crex24    
Bitcoin2 is also listed on  https://www.escodex.com/  but creating an account there is kind of troublesome since it shows errors so i wouldn't suggest it at all for now. I would suggest Crex24 instead
Let me know if you know about Bitcoin2. I want to know if this coin is trustworthy and if it does have a future.
Thank you. Warm regards from me. Peace