AiBB Platform Solve Major Problems In Cryptocurrency Trading
  Hello my dear friend. Peace and prosperous greetings are always for all of you who are reading this article. In this meeting, I will explain how aibb platform solve major probems such as  price volatility, poor valuation of market,wrong informations, fragmentation   in cryptocurrency trading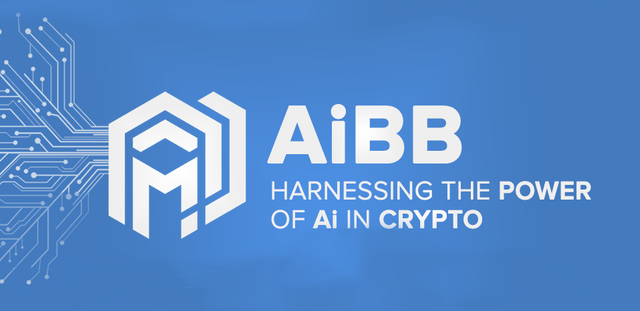 Cryptocurrency trading is no longer the domain of professional investors or fund managers. A recent survey by Postbank found that one in three Germans are interested in the space for investment, a potential trader market of nearly 30 million in one country alone. Among 18 to 30-year-olds, the figure reaches almost 50%.1 
 Certainly, these investors are not all professionals, and any kind of investment comes with risk. Stabilizing and growing the market means harnessing these potential investors but also catering to their needs and lowering their risks.  
 AiBB is set to be the first Ai assisted application that will grow to become a completely decentralized platform that facilitates several functions and removes the need to trust 3rd party applications altogether. Users will be able to execute trades across some of the most liquid and secure cryptocurrency exchanges, preventing the destabilization that can occur when a single exchange is forced to absorb a high-volume transaction. 
How AIBB Solve Problems
 For a trader, growing assets is rewarding, but uncertain, due to a fundamental lack of information needed for successful trades. Related problems can be improved with the AiBB platform. This is because information accountability and having the necessary tools brings confidence to new traders and grows the market organically.  
 FRAGMENTATION -  An unintended ramification of decentralization is fragmentation, where market information is published in multiple places by multiple people at multiple times -- and isn't always correct or up-to-the-minute. Decentralized markets must rely on authorities that can assess all the fragments and make that information accessible to all. This transparency is a benefit if the centralized library is trustworthy. 
 PRICE DIFFERENCES -  Price volatility happens in two circumstances: first, when there is a lack of accurate assessment of the underlying value of a security and second: where there is a lack of market depth. The first problem can be resolved through better information and investor education in the crypto-currency market and the second problem can be resolved via increasing the volume of investors. This can be achieved by introducing more market players into this space so that no one big investor can dominate the particular cryptocurrency and engage in price manipulation. 
 BUYING CRYPTO  -  Prior to even buying crypto, people have a notion that because there is no physical element to it, they can not convert it into hard cash in their bank account. And they're partially right! The process to fund crypto is to wire transfer (3-5 business days), e-transfer (instant usually) or use a credit card (limited amounts) to send your money to a 3rd party broker or crypto institute. To withdraw you need to wait a minimum of 5 days for it to hit your bank account. We fix this by partnering with various exchanges and acquiring an EML (electronic money license) to convert crypto to FIAT on the application easily and faster than ever before. 
 WRONG INFORMATIONS  -  The current ICO market often relies on the intelligent evaluation of a future product. Most companies lack a product, the technology, a proper team or a vetted revenue model, and many are raising money based only on a white paper alone. This model has allowed very astute early adopters to thrive but is not conducive to growing interest and investment in cryptocurrencies. The market should be driven by promise, not fear. 
In addition to these problems, aibb platform have a great feature  "Ai ASSISTANT "
 The Ai Assistant accessible via voice or chat, considers data sources from all the modules in the Analytics Layer. If the Analytics Layer is unreachable, there are fail safes in place to look at other verified web points to gather data. After retrieving data, the Ai Assistant cross-references to the Analytics Layer and verifies data, then assesses findings to provide insights and live info. Verification occurs several ways, depending on the task the assistant is performing. From a technical standpoint, the listening, learning, and looking Modes communicate with one another to return the best answers, each with its own features. 
  Conclusion - AiBB, an incredible initiative, will be the first Ai assisted, decentralized application that facilitates a trading desk alongside a personal assistant for investors. Investors can choose from many exchanges to trade their cryptocurrencies. The platform provides high-end AI tools and easily understandable trading resources in a single, user-friendly application. This is the future of the cryptocurrency trading. 
For more informations
Website: https://aibb.io
WhitePaper: https://aibb.io/Assets/AiBB-Whitepaper.pdf
Telegram: https://t.me/aibbsale
Facebook: https://www.facebook.com/aibb.io
Twitter: https://twitter.com/aibbio
Medium: https://aibb.io/
ANN: https://bitcointalk.org/index.php?topic=4849610 
Author - Hirushaperera