BlooCYS - The New Era Of Hiring Experts
  Hello to all subscribers of my blog and just casual readers! In the last article about bloocys, I explained you what is BlooCYS project and overview of the project . In today's review, i will explain  main features of bloocys and  how useful bloocys in future, so lets get to it.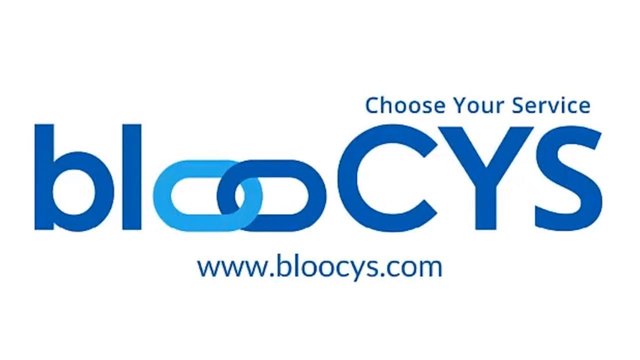 There has always been demand for consulting services in a variety of domains, from education to counseling to finance. The advent of the internet has given a major boost to consulting businesses as consultants have gotten the opportunity to go global and provide their services online.
 Today, we simply open apps on our smart phones and order products or services with a few scrolls and clicks and get it delivered to our doorstep. However, when it comes to getting professional consultancy services, we mostly rely on the traditional method of reaching out to friends, relatives, communities, etc.
 Breaking this conventional approach, BlooCYS is a unique platform built within the blockchain domain. This decentralized platform allows users to directly communicate with the right professionals without wasting their time and money. It bridges the gap between consumers and experts, and offers a fair network that runs without any intermediaries. 
 Main Features of BlooCYS 
 BlooCYS delivers its services via smart phones and tablets on both Android and iOS. Some of the essential features of BlooCYS  platform that sets it apart are: 
 Blockchain Technology -  One of the key aspects of blockchain technology is to verify the real identity of the users during the registration process. The verified ID is hashed and stored in the blockchain for transparency and security. Additionally, the platform allows fully encrypted personal data with biometric locks (optional) to prevent vulnerability to data breaches. BlooCYS also adopts multiple mechanisms to verify the service providers' skills to ensure authenticity. 
 Real-time Communication  -  With excellent real-time communication quality, the platform delivers a meaningful user experience. Consumers can get in touch with the right professionals within a matter of a few seconds and communicate via the real-time chatting or video calling feature. Users can also record their video calling sessions for future reference, if both the parties mutually agree to it.
 Front-End Services  -  It is the user interface, where consumers can find relevant services. The services are categorized with regards to specific expertise and topics such as investment, finance, education, medical, etc. Providers can list their services depending on the particular channel and customers can search the directory for available service providers based on their review, expertise, pricing, etc. 
 How Useful BlooCYS in Future
Experts and professionals can be their own boss and have the flexibility to work from anywhere, at anytime
Convenience as real-time video communication enables home-based service delivery
Empower experts to maximise the economic potential of their skills
No geographical barriers
Peace of mind for customers looking for a service as only genuine experts are in platform
Customers can instantly find the service they need, any time
Cost effective as it removes intermediaries and high transaction fee
Smart contracts enables seamless transactions and removes potential disputes
Transparency, security and privacy through underlying blockchain technology 
  Conclusion -  BlooCYS offers comprehensive solutions to real problems in a hyped industry. Keep an eye on this one as it is a unique profitable business with a experienced team. It's rarity on the ICO market, and the financial aspect of the project is straightforward enough, so it all comes back to their ability to get people onto their platform in the first place BlooCYS project looks very advanced but is quite in early stages at the moment . It could turn out to be one of the most promising projects of 2018 and 2019.  
FOR MORE INFORMATIONS 
Website: https://www.bloocys.com/
Whitepaper: http://www.bloocys.com/wp-content/uploads/2018/09/bloocys_whitepaper.pdf
Facebook: https://www.facebook.com/BlooCYSOfficial
Telegram: https://t.me/bloocys_official
Twitter: https://twitter.com/bloocys 
Author - Hirusha Perera
My bitcointalk link - https://bitcointalk.org/index.php?action=profile;u=1824365