WEBLOC - Tokenized Advertising Alliance Protocol
 Hello my dear friend. Peace and prosperous greetings are always for all of you who are reading this article. In this meeting, I will introduce future projects aimed at offering a one-stop platform for users of this Project.Many countries and citizens have been left behind in a new revolution called Blockchain, we will connect the dots and offer the best service using best practices from top global organizations.The project I am about to introduce is called " WEBLOC ".  
Digital advertising market is developing faster as the society is ushering into the mobile era, creating many different business sectors. In the Digital advertisement market, throughout the process from registration of advertisements to exposing advertisements to users, there are many businesses: establishing agencies that gather advertisers to provide advertisements on behalf of them, building a trade market for advertisements with advertiser-side platforms, the data management platform business for managing and supporting user-targeting data, and building a media-side platform that can help media make more profits.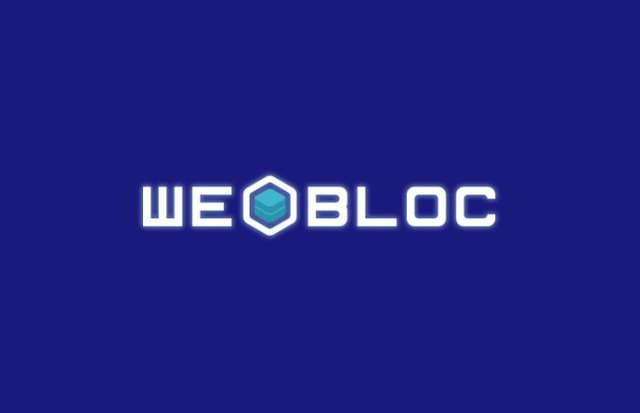 What is WEBLOC Protocol?
WEBLOC is the advertising protocols that connect and tokenize the usual virtual advertising system with Block based advertising system. WEBLOC Protocol is authorizing advertising network on the ICON system provided to the WEBLOC Protocol alliance. 
 WEBLOC Protocol will establish a tokenized adverting system collaborating with their partner and relevant firms they have. The Protocol they provide gives economic compensation by the calculating value of contributors in ads with token, and features for the strategic joint ventures so that they can tokenize backed on the Block by themselves.
Creating consumer internet-based advertising systemPreventing from over trusting on advertiser by making tokenized advertising market where the consumer can be rewarded. WEBLOC Protocol provides consumers with clear evaluation as well as compensation over consumer's economic value and makes a link that can reflect consumer's direct intention via WEBLOC Protocol in order to make such reasonable marketing distribution system.
What does Platform can do?
 • Rewarding finance value for consumers contribution: developing contribution economy by recognizing the financial system value for consumers who contribute in ads, returning value that consumer generated.
 • Reorganizing parts of a 3rd person: developing a reasonable distribution system which reflects consumers' value, not the single way procedure trusting on marketing costs by 3rd persons.
 • Developing a purpose based system from the rate based system: building a new marketing system based on every purpose, not distinguishing among advertisers and consumers based on marketer's costs.
 The WEBLOC Protocol program has kept working diff ICON's D application including Blue Whale and AIRBLOC so that they can get their many other topers of the Block chain world ICON and its D Application, taking to the pivotal part in virtual marketing. Cooperative plans with ICON and D Application system can make synergetic impacts by linking with the WEBLOC Protocol project.
WEBLOC Technology And Eco-System
 Network contributes of the system on the WEBLOC project will be the nodes of the network and entire developed data and deal data base will be saved clearly. Deal advertising and records data made by contributors will be securely saved under the laws set by WEBLOC project and contributors will be rewarded according to their contribution level.  WEBLOC project will realize on block techs oh ICON foundation, which has been previously listed on the deal market having one Trillion won value of market capitalization, skilled security level, and technical prowess.
 With the proof digital money on the decentralize block, it's possible to save the information of entire events clearly and developed a system of trust is not required and prompt and store economic worth is generated. Such value is given to the contributors on the network. The WEBLOC project on the Block will link the contributors on the system and let them agree to add new info between contributors.
Further  The WEBLOC project platform consists of the following two coins:
 WEB and WEBLOC Protocol, Consumer Intention Power (WIP)
WEB coin plays such an important part of the key currency of the WEBLOC project. The importance of each coin released on WEBLOC project network will be evaluated on the bases of the WEB coin. WEB Coin can be purchased through the deal market or applied as the payment system, defining market scale and value. 
 It is possible to boost up WIP coin or execute ads by WEB coin. WIP coin can be gained swapping WEB coin or participating in activities contributing to the WEBLOC project system. WIP coin hold by punters can be swapped back to WEB coin below certain situations 
 WIP coin is the platform main currency applied in the network to keep the scale of the network and raise the next value of itself as a self-regulating coin. Users can take part in the WEBLOC project system by swapping WEB coin users into WIP coin and WIP coin will be given to users according to the involvement.
So if you intersted in WEBLOC ico and token sale details here is some important details
Token Details
• Token platform: ICON (ICX)
• Presale starts: 1st Oct 2018
• The figure of Total Token Issue 10,000,000,000 WEB Token
• WEB = WEBLOC project Token
• The figure of Token Sales WEB token 4,000,000,000
• Soft cap : 5,000,000 ICX
• Hard cap : 11,000,000 ICX
• Participating Currency : ICX (One ICX = 300 WEB Token) 
 The WEBLOC Protocol token is among the initial token is to be made on ICON. WEB will be a utility based token which can be utilized to measure the value of the tokens issues through WEBLOC Protocol. Consumers that wish to part of the platform will need to convert WEB to WEBP. This token is network token that's allocated fairly to contributors of this platform as a reward for their participation.
 
 My conclusion - I think that this corporation is complete of prospects; it has lots of benefits and also a dynamic development. Programmers are responsibly and qualitatively linked to their work, which is enormous for the demand of the system of this corporation. Evaluating all the benefits of the corporation, I came to the ending that the corporation has an enormous potential, which in the upcoming will definitely lead them to advancement and success. 
FOR MORE DETAILS
• Website: https://webloc.io
• Telegram : https://t.me/webloc_official
• Twitter: https://twitter.com/webloc_io
• Whitepaper (EN): https://static.webloc.io/whitepaper/weBloc_whitepaper_en.pdf

My Bitcointalk username - hirushaperera
ICONex wallet address - hx70eacabe0379d877080939ed403cc3476a14184c