XCRYPT - BLOCKCHAIN REVOLUTION ECOSYSTEM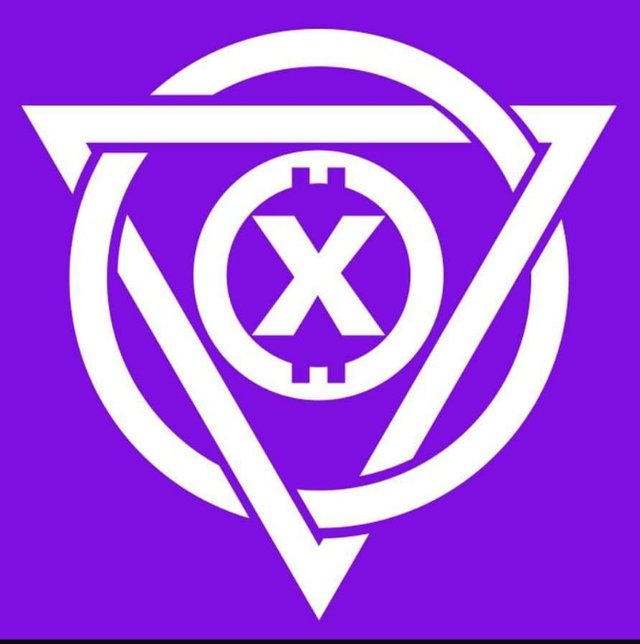 BLOCKCHAIN TECHNOLOGY
Accelerating digitalization, faster Internet transmission speeds, continuous accumulation of big data, the application of mathematic and cryptographic technologies in the digital era: these are the factors that create a need for developing a cryptocurrency exchange systems based on of Blockchain technology due to its advanced features: decentralization, openness, autonomy, irreversibility, and privacy protection
Since its creation, Cryptocurrencies have changed the payment system in the way we have never experienced before. Making international payments is faster, cheaper and more easier using Bitcoin and other cryptocurrencies. Today, the total cryptocurrency market capitalization, led by Bitcoin, is more than $250 billion. All this change is possible thanks to the technology at the heart of virtual currencies: Blockchain - a digitized, decentralized, public ledger that records transactions block by block, which allows market participants to keep track of cryptocurrency transactions without central record keeping. Blockchain has many valuable characteristics such as decentralized, immutable, irrevocable and transparent. With that many potential applications in business and life, Blockchain is gaining worldwide adoption. According to IDC, Global spending on Blockchain solutions in 2018 is $2.1 billion. More than that, Blockchain provides a new way of managing trust and can make organisations more transparent, decentralised, efficient and secure.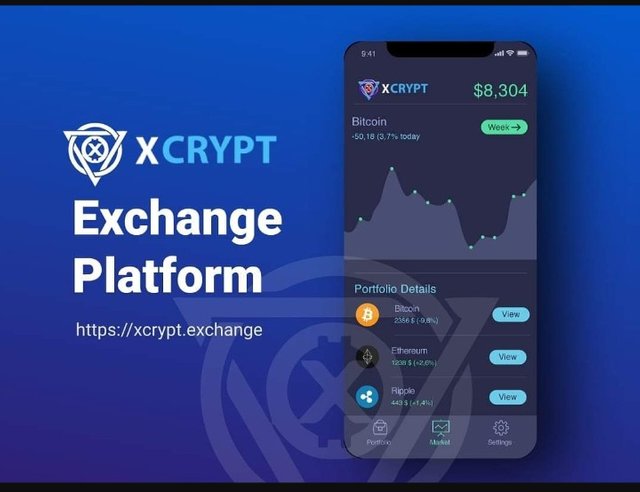 INTRODUCING XCRYPT TRADING PLATFORM
Day in day out technology advances and the rate at which it does so is unbelievable - faster, smarter and more complex. We have had and still have a number of crypto trading platform which only look at the current problem and solve without looking at what will come in the next minute (future). Because of this problem, many traders always suffer the losses at expense of weak trading platform. The present exchange's market does not want to exploit it to the maximum. The current exchange lists several cryptocurencies and ERC20 altcoins, not catching every occasion the market has to offer. Having identified this, a blockchain-based automated trading platform and token, XCrypt, the first among the best centralized and decentralized platform of its kind was created. XCrypt is the first innovative crypto ecosystem with its heart in its exchange: hybrid, compliant with the securities and attentive to the erc721's future, designed to be simple, comfortable and innovative. XCrypt aims to do maximum exploitation into the future and solve the problems future holds for us now before we get there.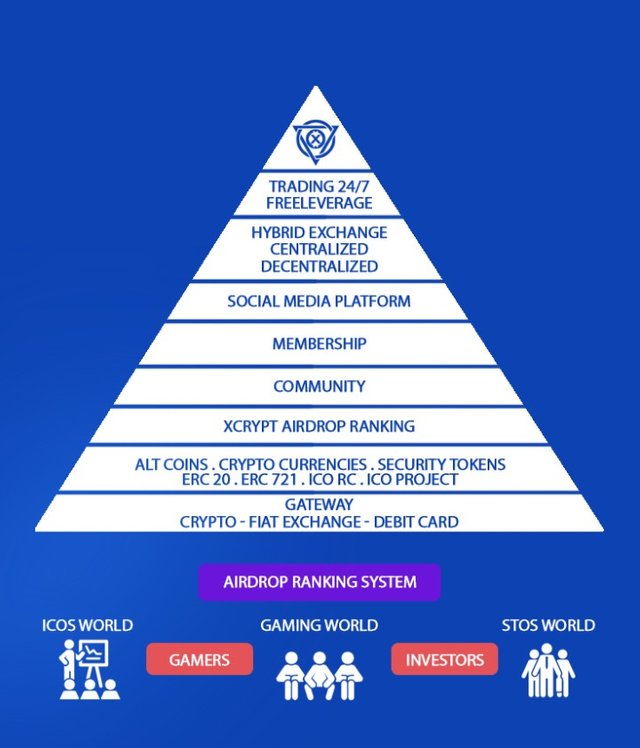 It is the vision of XCrypt to build a platform that would be the most global, professional, and secure digital asset exchange for traders. XCrypt has added amazing features that make it stands tall among the other competitors; A zero transaction fee, a world-class trading engine to provide fast and robust trading experience through a customizable dashboard and multi-lingual customer service, and future developments such as margin trading and ICO platforms, an Erc 20 and Erc 721compactibilty, fast deposits and withdrawals, easy and simple exchange of FIAT and cryptocurrencies and the ability to make payments with FIAT and cryptocurrencies. Amateur traders need not to worry again because they have XCrypt now. There will be constant tutorials and webinars from expert traders to amateurs who wish to know more. XCrypt will create a user friendly website interface and mobile app to make trading simple, faster and convenient.
No one will like to trade in a site with slow processing pace because it makes it tiresome and hectic. XCrypt platform uses an ultra modern technology. Its matching engine is one of the world's fastest among the competitors. It can handle more than 2,500,000 transactions per second and at a very fast processing speed.
XCrypt platform will not limit itself to the above features but will also stretch its tentacles to deliver the best of services. XCrypt will provide 24/7 trading platform, and a continuous support and improvement and Multilanguage platform for its users. XCrypt will create an airdrop ranking system, a method for giving benefits to its XCT HOLDERS, improving to the whole ecosystem.
Security is also important and necessary as far as digital assets exchange are concern. We all want to safeguard and protect our digital currency use for trading. That is, no one wants to loss his capital to fraudsters due to weak security systems of exchange site. Security and protection system is a no go area for XCrypt exchange platform. XCrypt is build on Crypto Currency Security Standard (CCSS) that helps secure all information systems that make use of cryptocurrencies. XCrypt will provide a wide hypothetical options for traders to secure their digital assets so they can feel safe to store and trade assets on the exchange. No need to worry about your currency in our system because they will be highly and effectively protected. Trust me, more feature are in the pipeline.
XCT TOKEN
XCT Token is a utility token standard ERC20. XCT token will be used to pay the exchange's DEX system's and debit card's fees. XCT token is needed to participate at the partner ICOs' RCs with big bonuses proposed inside the Xcrypt ecosystem and to purchase the PRO membership for its social medias. XCT rewards its holders with an aidrop ranking system. Also, XCT is needed to purchase the prime membership.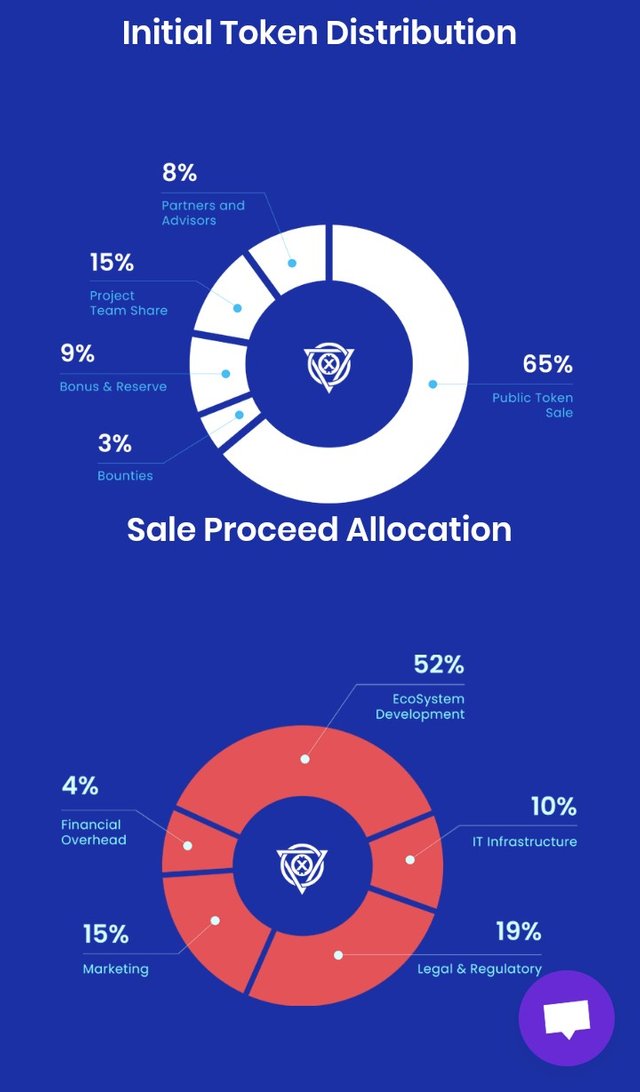 TOKEN SALE INFORMATION
Our private sale is live and public sale will begin in no time (see website for the day). Only 20million XCT is allocated for the private sale. Total token supply is 200million and token price is 0.10 USD. Join the private sale now and enjoy amazing offers. Visit website for more updates.
In sum, XCrypt is an excellent and awesome project with strong and competent team members. XCrypt is there to provide the best service we all need. For more information you may need about XCrypt and XCT Token, visit the links below;
Official website: https://www.xcrypt.club/
Bitcointalk announcement: https://bitcointalk.org/index.php?topic=4993175.0
Proof of Authorship
Bitcointalk username: iamike
Bitcointalk profile link: https://bitcointalk.org/index.php?action=profile;u=1549253