Valuable lessons you should be learning EVEN IF you did not invest into Bitconnect!
I did not invest in Bitconnect, but observing what happened has taught and re-enforced so much! QUICK READ!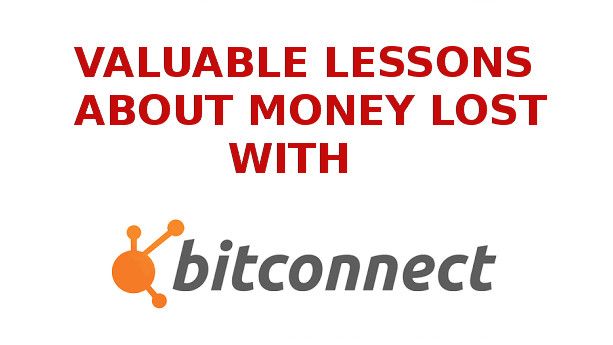 As you get involved with trading cryptocurrency, when things happen for the worst, this is the best time to analyze what happened and see what you can learn.
EVEN IF YOU DID NOT INVEST IN BITCONNECT THIS IS IMPORANT
I heard about Bitconnect. I browsed the site. I saw BCC token constantly being talked about. I could have gotten involved, but I decided to stay away. Every single time someone was pumping Bitconnect, I just focused on the cryptocurrencies I am most favorable of...
As soon as Bitconnect's lending platform closed and people ran around screaming about how many thousands of dollars they lost. That's when I opened my ears and spent 4 solid hours investigating the situation.
The first thing I did was watch youtubes from people who posted how much money they lost. I had to hear their pain and their frustration. I then went back in their youtube history and found older videos where they were promoting it.
There was a lot to be learned there... why did they believe in it so much?
The potential rewards and the amount of people doing it was tempting.
Excitement, happiness, and greed can confuse your brain into ignoring warning signs!
When we're excited, we're less likely to be cautious and careful.
When there are so many details, we end up fixating on the main ones. For instance, this is what people learned about Bitconnect that got involved:
You can loan your money to other people and get paid daily interest
There is a waiting period for you to get your original money back
You can make money by getting other people to join
You can make compounded interest at an accelerated rate if it works as planned.
This is how you join.
This is how you transfer your money into Bitcoin and into Bitconnect
This is how you work the interface to give out loans
This is how you get paid
This is how you can cash out.
That's 9 things... after learning all of those, peoplt felt like they became an expert on the subject.
Except they forgot a few other important things that were NOT advertised.
...like these...
Who is Bitconnect?
Can they ever shut down the platform or get sued?
Is there a way to audit the money?
Is there a way this could be a scam?
What if it isn't a scam, but then things go wrong? What could go wrong?
What are the ways this system could be gamed or faked?
What do government laws and regulations think about this?
Has it been peer reviewed by "experts" in this field?
IF THIS IS SO EASY. WHY DON'T BANKS AND OTHER INSTITUTIONS DO THIS?
...those were 9 things most people didn't think about when they joined Bitconnect.
Now these are valuable lessons everyone can learn after watching Bitconnect shutdown.
Most people who lost money, figure that it is up to the government and courts to get their money back. What ever happened to individual responsibility?
.
.
---
If you play the shell game on the street with a hustler, you have to realize the game is rigged and not fair. Would you expect government and courts to get your money back for you too?
---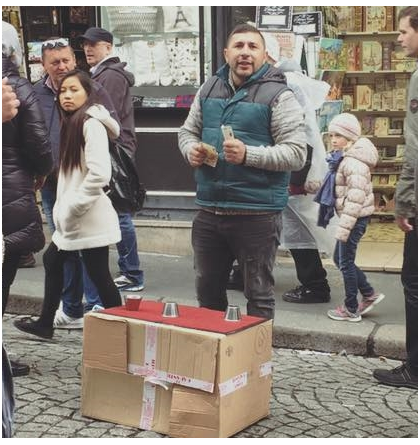 ---
Rather than prosecute those who improperly ran Bitconnect whether it be intentional or unintentional, I think the greater good for the public would be for the government to educate their citizens better.
If mommy and daddy are always going to save the child from harm, then the child is going to walk into harm again, and again.
We would need less laws, less courts, and less regulation, if the public was smarter and could spot scams themselves.
.
Unless of course, government doesn't want you to be smarter?

Be smart. Learn what went wrong even if you were not affected. It could help you make better decisions in the future.

What is your thoughts?