.95 Cent Steem Price?? - My Take on the Crypto Bear Market - WHERE'S MY LAMBO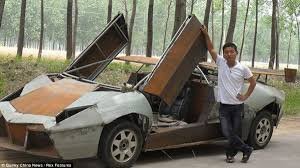 Do you even own Bitcoin bro?
I remember during the last crytpo pump we saw during late 2017 and early 2018. Watching bitcoin going up 10% a day, it was impossible to not talk about it with coworkers, friends, everyone. The most random friends of mine got into it, started watching crypto streams and talking to me about their strategies. The only strategy they needed was to own any decent name crypto or even lots of shitcoins and they would do well. I tried my best to explain that this trend would likely correct at some point and that they needed to be prepared to either sell at a profit or hold through. I did ok, i bought in at 7,000 and then more at 10,000 and then sold half of my holdings at 15,000. We all knew a correction would come eventually and swore that we would buy more once it did. Now more than a correction has come, a full bear market, bringing us back to low 6,000 levels. Now, bitcoin has lost the large mainstream media attention it was getting during the pump and people are wondering how low it will go. Is it the perfect time to grow our positions again?
In my opinion, it's a great time to BUY
Even though the manic pump phase of 10% gains a day is gone, there is no question that there is now a much bigger mainstream acceptation of bitcoin as a valid investment asset. I believe we will see a very clear resistance at around 6,000, and may even see a few upward movements while people wait for more news, especially regarding bitcoin ETF's and the possibility of larger custodians/big banks/institutional money and their intents of adding bitcoin to their funds and services offered. This is clearly already in the works and you can google and find many examples of big names and companies working on this at the moment. This, in addition to the clear acceptance and even preference of bitcoin as an investment vehicle for the younger, growing generations, are reasons I believe it is smart to begin taking small positions in bitcoin. Dollar cost averaging as I have heard it called, I think with the resistance we will see around 6,000 and the huge upside bitcoin has with any one new story or news event to come, now is the perfect time to add more position. Buying low and selling high isn't sexy, but if you can be disciplined and stick to an investment strategy for yourself, you could potentially see a very high return, and with how the stock market is looking, I don't see the same upside potential.
Steem is clearly fully effected based solely on the broader crypto market, i remember not too long ago $8 steem, If you have lots of steem power locked up, riding it out is your best bet, keep the activity coming and build it up for the next crypto pump (or actual mainstream/institutional acceptance of bitcoin as an investment, if this happens it won't just be a pump).
Invest only what you are willing to lose (or just HODL and never lose), another bitcoin pump is inevitable, owning before the increaseis the key! Bitcoin is very sensitive and the price can swing up very quickly. Good luck and may we all have Lambos someday.